Tom Cruise has cut all ties with daughter Suri, and this may be the reason
Katie Holmes wants Tom to spend more time with Suri.
Better to take this with a large pinch of salt, but recent media reports suggest that Tom Cruise has decided to cut all ties with his daughter Suri and some blame it on his "dedication to Scientology."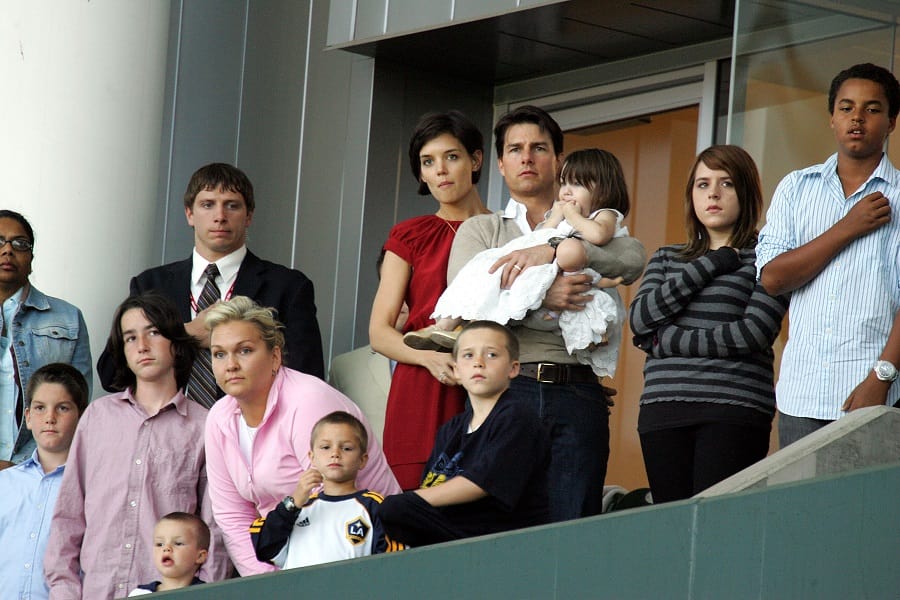 In July of 2012, Katie Holmes filed for divorce from Tom Cruise, left her California mansion, and moved to New York with baby Suri. Since then, the distance between Suri and Tom has only grown.
According to multiple media outlets, it has been four or five years since the Hollywood star last saw his daughter. Some blame it on his dedication to Scientology, reports Celebrity Insider.
According to Inquisitr, Cruise's manager, Maryanne Carter, recently contacted one of the star's biggest fan sites and asked them to stop posting pictures of Suri.
Cinema Blend shared the alleged note that read: "[I] am going to ask that no one post anything with Suri in the future. [Suri] is no longer part of his life! If you do, I will erase it! If you continue, I will have to remove you! Thanks!"
A source close to Katie told In Touch Weekly that she had called Cruise and his family on several occasions trying to set up a meeting so he can see Suri, but all in vain.
A friend of Holmes told the media outlet: "[Katie] has reached out [to Tom] in the hopes of opening a dialogue about resuming contact with Suri. She truly wants Tom to be a part of Suri's life. It has been radio silence from Tom and his family. She has been shut out."
"Nobody knows why he has not spoken to her about Suri. It is frustrating. Katie does not want her divorce from Tom and the issues they had to impact Suri. That is not fair. Katie would like to at least have a conversation with Tom. Tom is Suri's father, and she wants them to have a relationship."
The source added: "Tom does not make time for Suri, and she has learned to deal with not having her father around. As Suri matures into a young girl, she is learning more about who her father is in the world and about his busy lifestyle as a mega-star actor. But that does not make things any easier for the child."
Tom, meanwhile, is currently busy filming his sixth Mission Impossible movie which co-stars Michelle Monaghan and Henry Cavill.
If you have any views or stories that you would like to share with us, drop us an email at writetous@meawwworld.com