Princess Eugenie's engagement ring is double the value of Meghan Markle's!
Both the Royal brides will take their wedding vows in the same venue
The latest member of the royal family to get engaged, Princess Eugenie of York, has an engagement ring that not only bears similarities to her mother's — but also to Kate Middleton's.
The ring features a pink-hued padparadscha sapphire — a stone predominantly found in Sri Lanka that's typically salmon colored, with hues of pink, orange and yellow — surrounded by diamonds.
The pink padparadscha sapphire is similar in style to the ruby engagement ring her dad, Prince Andrew, gave to Sarah Ferguson when he proposed in 1986.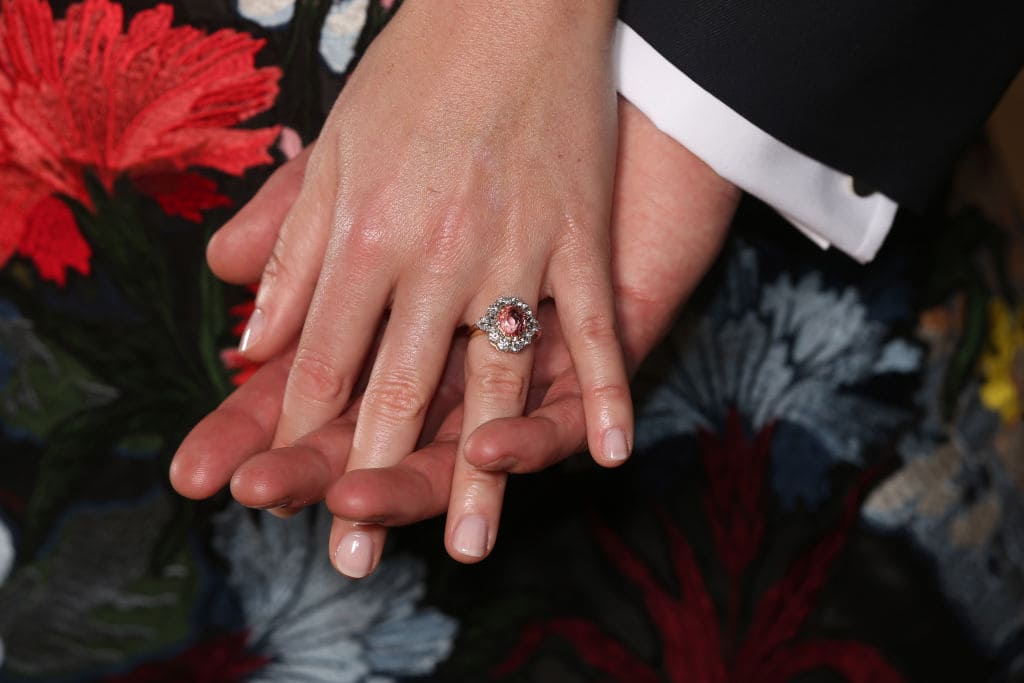 The youngest daughter of the Duke and Duchess of York announced her engagement to nightclub manager Jack Brooksbank on Monday and treated interested parties to a view of her beautiful ring. 
"And what's amazing about it is that it changes color from every different angle that you look at it, which is what I think of Eugenie, that she changes color, and is just so amazing," Brooksbank told BBC.
Eugenie, 27, announced she would wed James Brooksbank this autumn in the Windsor venue that will see Prince Harry and Meghan Markle tie the knot in May.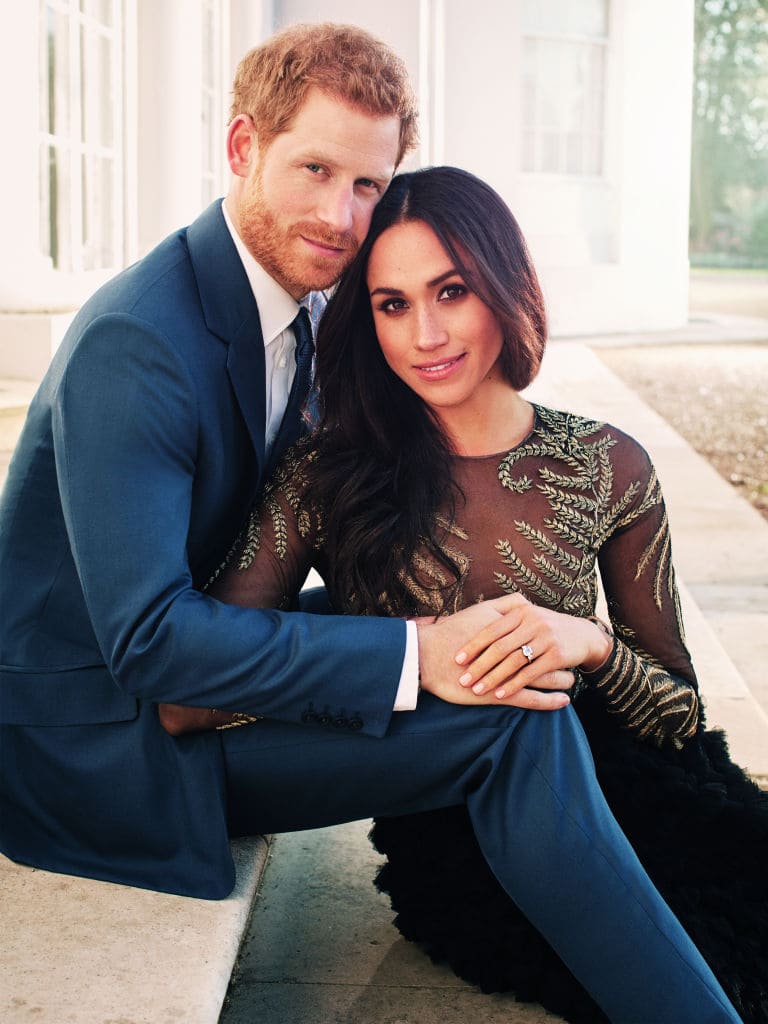 But that doesn't mean she'll be overshadowed by the wedding of the year — and the price of her sparkler proves it.
According to Sun Online, gem expert from British TV show Posh Pawn has estimated the value of Eugenie's ring at $140,000 — double the estimated value of Markle's.
The three-diamond ring that Harry's fiancee wears is estimated to be worth around $70,000.
Gemologist Deborah Papas, from Prestige Pawnbrokers, told Sun Online: "Like her mother, the Duchess of York and indeed Princess Diana, Eugenie's ring has a center oval precious gemstone and this one certainly has not disappointed.
"Padparadscha sapphires are amongst the rarest and most valuable depending on quality and a little bit of difference in quality can mean a big difference in price," Papas said.
She also observed that the diamonds surrounding the rosy gem (10 round, and two pear-shaped) appear to be top quality — "the whitest of white" — which only cements the value of the piece.
Meghan's ring, three diamonds set in a gold band, has been estimated at £50,000 ($87,000).
The central diamond on the band is from Botswana, where the couple has spent time; its companions came directly from the collection of Harry's mother, Princess Diana.
Papas acknowledged that it was impossible to calculate the value of the rings exactly without closely examining them in person – but one probably doesn't need a price tag to agree that both are suitably royal.
If you have any views or stories that you would like to share with us, drop us an email at writetous@meawwworld.com