Prince Harry breaks major rule during Remembrance Sunday event
Recently, Prince Harry decided to attend the Remembrance Sunday event while sporting a beard - which is against army rules.
Prince Harry became the center of attention at the Remembrance Sunday service which was held at the Cenotaph in London and this time, for all the wrong reasons. Prince Harry was spotted wearing a beard while on official British Army duty, and many believed that he broke the rules. 
The British Army rules do not allow army members to sport a beard except under special circumstances. This could include a skin disorder that requires a soldier to have a beard or if one has strong religious reasons attached to it. For instance, Sikhs are allowed to retain their beard because their religion does not allow them to cut their hair.
However, since Harry is no longer part of the armed forces, it does exempt him from the rules. But there were few people who did not take that into consideration and felt that it was wrong for the Prince to have attended the ceremony sporting a beard. 
According to Daily Mail, a servicing military member in the cavalry regiment was unhappy with Prince Harry. "Prince Harry is letting us all down. There's no place for beards in the Queen's cavalry. He should have shaved it off for such an important day," he said. 
The Remembrance Sunday is observed as a day for the nation to remember and honor those who sacrificed themselves to secure and protect the country's freedom. Many people considered Prince Harry's decision of not appearing clean-shaven to be an act of dishonor. 
Meanwhile, Prince William and Prince Andrew both appeared at the Remembrance Sunday service clean shaven. On the other hand, there are few other rules that allow army soldiers to have a beard.
For instance, special forces are allowed to grow beards when they are behind enemy lines but they are are not allowed to wear them on parade. 
At the same time, there is also a tradition which allows a relatively small number of Pioneer Sergeants to wear a beard when on official duty. Since Prince Harry does not fall under any of these circumstances, people wondered as to why would he not respect the rules that have been laid down.
While his royal duties do require him to wear a military uniform every now and then, the Ministry Of Defence rules does not ask him to comply with the rules and regulations that have been listed. For ages, army officers are known for having clear-cut appearances apart from a few who may be exempted from such rules. 
One such service is the Royal Navy in which Prince Charles had served. The Royal Navy has always allowed beards and has asked the officers to shave them off only if they are not full enough. As for Prince Harry, he left the army back in 2015 when he was 31 years old. 
While leaving, Prince Harry was commissioned as a Cornet - a rank which is equivalent to Second Lieutenant in the Blues and Royals. As for now, he is more focused on charity works and other royal duties.
While Prince Harry's beard had become a topic of discussion, there was another incident that was noticed by the people. Not exactly a violation of any rule but unusal nonetheless. 
This time, for the Remembrance service, the Queen asked Prince Charles to lay her wreath at the Cenotaph. It is the first time that the Queen has broken the age-old tradition by not performing the symbolic duty herself, despite being in attendance at the Whitehall service.
The Queen watched the service from a Foreign and Commonwealth Office balcony and was accompanied by Duchess of Cornwall. The Queen had announced the decision of passing on the tradition to Prince Charles last month and said that she wished to be by her husband's side on the balcony and had asked the Prince to lay the wreath instead.
Previously, Prince Charles had laid the wreath on behalf of the Queen on two different occasions. Once, in 1983, when the Queen was out of the country. The second time had been in 1999 as the Queen was in South Africa.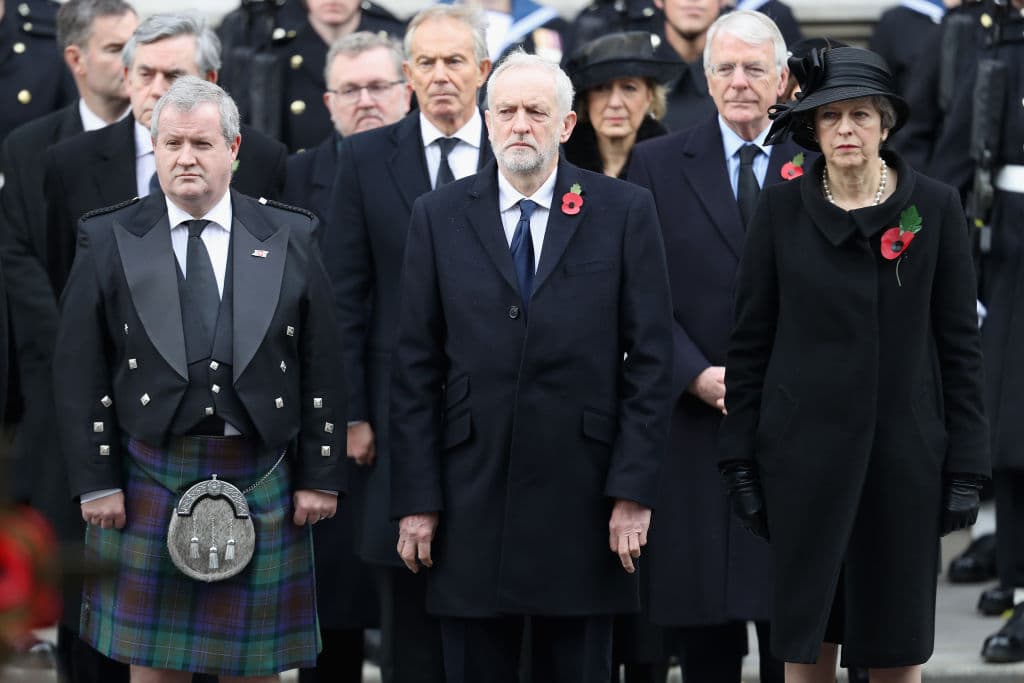 Other political figures who laid the wreaths included Foreign Secretary Boris Johnson, Liberal Democrats leader Vince Cable, and Commons Speaker John Bercow. While several others joined the Queen and observed the service from Foreign Office balconies.  
If you have any views or stories that you would like to share with us, drop us an email at writetous@meawwworld.com