After tragedy ripped his life apart, Patton Oswalt has found love and happiness again
Hollywood comedian Patton Oswalt said "I Do" to girlfriend Meredith Salenger.
Patton Oswalt, one of the finest comedians of our time said "I Do" to his beloved, Meredith Salenger, on Saturday, November 4th. The 48-year-old said his vows in front of family and friends who couldn't be happier that he found love again, especially after his wife's untimely death last year. The small assembley of guests cheered the new couple in an intimate ceremony that took place at Jim Henson Studios in Los Angeles and it was telling: The Instagram pictures that surfaced after their wedding were coloured with joy, excitement and happiness.
Meredith, the 47-year-old actress captioned a picture of herself with Patton saying: "True love. True happiness. Forever and always. The Oswalts." Her husband uploaded the same picture and wrote, "What'd you guys do yesterday?" The comedian, with his newly wed wife and 8-year-old daughter Alice looked the picture of a happy family but in truth, it took many months for Patton to overcome the grief and depression that came with his first wife, Michelle McNamara's sudden death in April 2016. The crime writer died in her sleep after she took Xanax the previous night.
Patton struggled to get back to his normal life after Michelle's death. The stand up comedian tried drinking, read C. S. Lewis's A Grief Observed and re-read the part of Stephen King's On Writing but it didn't prove to be therapeutic, according to New York Times. "Grief is an attack on life. It's not a seducer. It's an ambush or worse. It stands right out there and says: 'The minute you try something, I'm waiting for you," he said. In the end, it was therapy and stand-up that offered healing.
While speaking to New York Times, he spoke about the new material for his stand-up; pieces that were centered on "rebuking" grief and accepting the "messiness of life." His comedic content didn't do well when it was performed at the Beacon Theatre during New York Comedy Festival last year and later, at a Chinese restaurant in the city. However, it gave him the impetus to get back to work. In many ways, it also helped him to accept life's ups and downs and move forward.
This was evident when he wrote an obituary for his wife, six months after the coroner announced the cause of death. In a Facebook post, he wrote, "We think of her every day — she's still so tied into our worlds, in a way that's encouraging, and energizing. So why light a flame that will die, or release a balloon that will disappear? Michelle's gone but she wasn't the kind of soul that disappears or dies out."
---
---
It seemed like he hadn't just made peace with grief but looked forward to what life had to offer. Perhaps it was his open heart that allowed him to find love again. Months after Michelle had passed on, Patton was introduced to Meredith by a common friend. She was a Harvard graduate who worked in a smattering of productions like Lake Placid, Dream a Little Dream, The Journey of Natty Gann, among others. He was an Emmy winning comedian who was called the "script doctor" in Hollywood and together, they made a charming couple, united by their love for Star Wars and his daughter, Alice.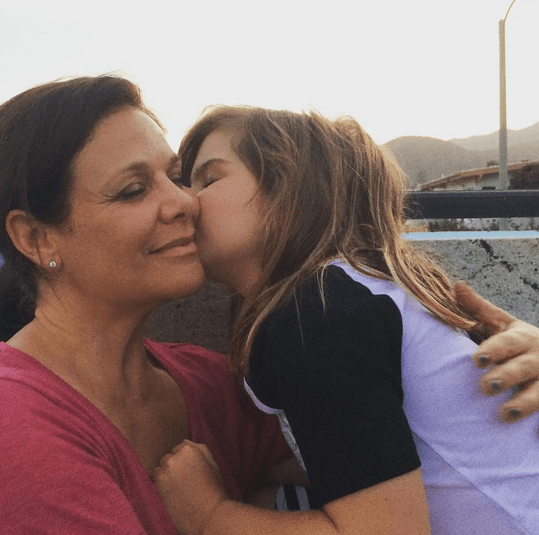 Patton and Meredith went public with their relationship in June 2017 and a month later, they announced their engagement. What was supposed to be a happy event in their life drew the ire of fans who criticised him for moving on quickly after Michelle's death. However, Patton and Meredith defended their decision to wed, stating that they received the blessing of Meredith's family and friends.
---
WOW. Thank you for this, Erica. I'd chosen to ignore the grub worms but your writing is just SO good here. Thank you, seriously... https://t.co/XwHejT5Dkr

— Patton Oswalt (@pattonoswalt) July 8, 2017
---
In her Facebook post, Meredith said, "I am grateful to be the one who helps him climb out of the depths of grief and find some joy again." Patton, on the other hand, shared blogger Erica Roman's post defending their decision to get married. Patton wrote on Twitter, "This is so amazing. And SO well-written. I expected some bitter grub worms to weigh in (anonymously, always always always) with their much-needed opinions when I announced my engagement last week. And I decided to ignore them."
Patton and Meredith didn't let their fans' opinion affect the bond they shared. They treasured the sweetness of their relationship, made of simple moments like watching a movie together, wearing the same nerdy T-shirts or documenting their everyday conversations: the stuff true love is made of. And this was visible for everyone to see at their wedding ceremony as well.
If you have any views or stories that you would like to share with us, drop us an email at writetous@meawwworld.com