Paris Hilton wants Kim Kardashian to be her bridesmaid and we're all for it
Paris and Kim's friendships have had its ups and downs but they're not ones to be petty. The hotel heiress, who introduced Kim to the world, may have receded in fame but still wants Kim to be present at her wedding. Here's why
When you think of Paris Hilton's years as a diva, you will usually remember Nicole Richie as her accomplice. The LA girls, with their bright yellow hair and scanty clothes, would be captured partying, grabbing lunch with Lindsay Lohan or making red carpet appearances as socialites who had little talent but plenty of wealth. After all, they were born to successful fathers who built an empire. There was another member who existed in this elite social club too and her name was Kim Kardashian.
Kim and Paris were friends since they were kids simply because their families had wealth, success and power in common. And Kim and Paris bonded over their common factors. However, Paris found fame much before Kim did and as years progressed, Paris's bleach blonde hair and sequined miniskirts were captured on camera while Kim was found lingering in the background.
Now, their roles have reversed. Paris has found a career as a DJ and Kim has started an empire using her Kardashian family and a range of beauty products. Kim is the reigning queen of social media, a selfie queen and leads a life that's as fabulous as Paris's was at one point.
It was but natural that their friendship would change as one would become more famous than the other. Paris commented on Kim's butt in 2008, describing them as "cottage cheese in a trash bag."
However, Kim isn't one to hold onto grudges for long. She's extended invitations to the Hilton family for Kris Jenner's infamous Christmas Eve party and for other family members' birthday celebrations as well.
And just recently, she paid homage to Paris as the OG by posting a series of pictures of the heiress in Yeezy season 6. Suffice it to say that Paris looks stunning and reminds us all why she is still the queen of sass. According to the source, Paris is so stoked to be part of the Yeezy season 6 campaign that she now wants Kim to play a bigger role in her wedding.
The source added that Kim and Kanye are already on her wedding list and she wants Kim to be her bridesmaid. However, none of them have confirmed this yet but we won't be surprised if Kim is indeed Paris's bridesmaid. After all, they have such a storied history together!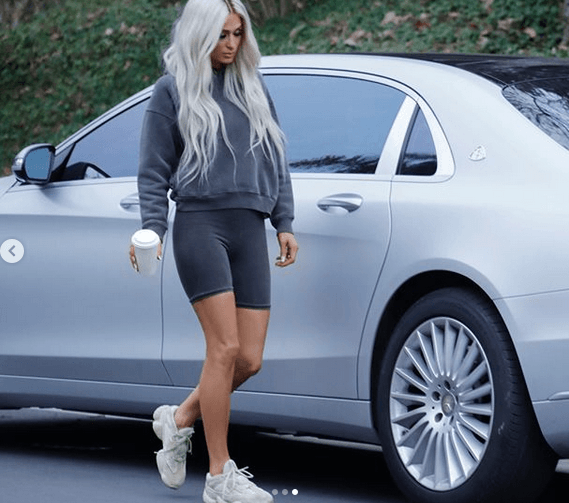 Paris got engaged to Chris Zylka in December 2016 during a romantic trip to Aspen, Colorado. The actor got down on one knee and proposed and Paris wrote of the engagement on social media, "I am so excited to be engaged to the love of my life and my best friend. I have never felt so happy, safe and loved. He is perfect for me in every way and showed me that fairytales really do exist!"
If you have any views or stories that you would like to share with us, drop us an email at writetous@meawwworld.com