The horrific real-life kidnapping and murder of a child that inspired Agatha Christie's Murder on the Orient Express
Murder on the Orient Express releases this Friday (November 10th)
Murder on the Orient Express releases this weekend and we can't be more excited to see this classic star-studded murder mystery revisited by actor/director Sir Kenneth Branagh.
The film centres around a lavish train ride that unfolds into a stylish and suspenseful mystery involving 13 stranded strangers and one man's race to solve the puzzle before the murderer strikes again.
It is based on Agatha Christie's hugely popular novel of the same name which has already seen one cinematic adaptation, in 1974. But did you know that the author's much-acclaimed 1934 mystery is loosely inspired by a horrific real-life kidnap and murder?
Reportedly, Murder on the Orient Express was secretly inspired by the tragic death of American aviator, Charles Lindbergh's toddler son and heir (in 1932). The kidnap and murder incident apparently shocked Christie "to her core".
Charles Augustus ­Lindbergh Junior was only 20 months old when he was kidnapped from his family's rural mansion near Hopewell, New Jersey, on March 1, 1932.
His nurse, Betty Gow, found him missing at 10pm, several hours after he'd been put to bed. She immediately alerted Charles Lindbergh and his wife, Anne. Their 23-room house – built in a secluded spot to help the couple avoid the limelight – was searched. A ransom note demanding $50,000 was found on the nursery windowsill. There were no bloodstains or fingerprints. No substantial clues were discovered.
A second ransom note arrived on March 6, this time demanding $70,000. At this point the desperate Lindberghs hired private investigators. It is little wonder that the world – and Agatha Christie – read all about it when Lindbergh and his family fell victim to what an American journalist called "the biggest story since the Resurrection", reports Daily Mirror.
Following a further two notes from the kidnappers, a retired teacher – 72-year-old Dr John F Condon, from the Bronx, New York – was accepted as a go-between to deliver the ransom. The now desperate Lindbergh agreed to use Dr Condon and keep police at a distance. Negotiations continued for weeks with a man calling himself 'John' via newspaper small ads.
Finally, on April 2, Dr Condon met 'John' – with Lindbergh waiting in a nearby car – and handed over an agreed amount of $50,000, in exchange for a note claiming Charlie could be found on a boat near Martha's Vineyard, Massachusetts. A search failed to find the boat or the boy.
On May 12, a truck driver stopping on a road four miles from the kidnap scene found the body of a child. Lindbergh had to identify his boy, whose head had been crushed. Most cruelly, the coroner said the child had been dead for about two months.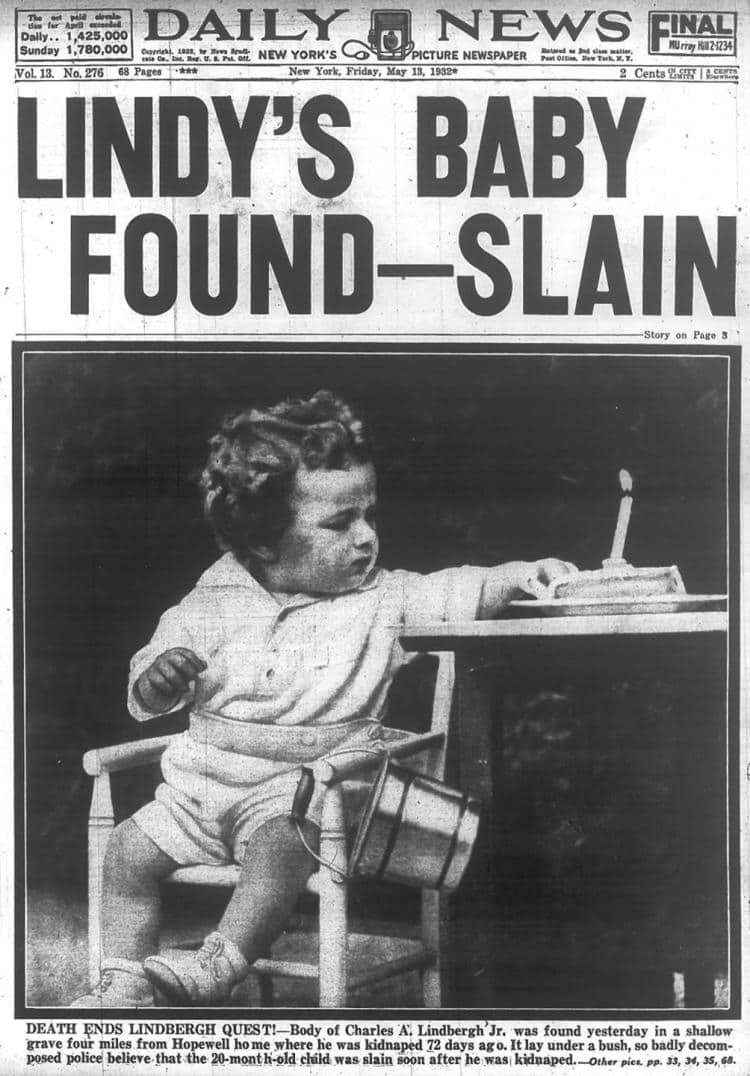 FBI Director J Edgar Hoover offered the Bureau's services to the New Jersey police as a hunt for the killers was launched. In September 1934, the authorities nabbed Bruno Richard Hauptmann, 35, a German carpenter from the Bronx and charged him with the kidnapping and murder of Lindbergh Junior. His description also fitted that of 'John'.
He went on trial in New Jersey in January 1935, protesting his innocence, but the jury found him guilty. He died in the electric chair on April 3, 1936.
Without giving away any spoilers; a backstory of the victim in Murder on the Orient Express loosely follows the Lindbergh case. Christie's version of Hauptmann and her villain's nasty end is perhaps wish-fulfilment.
If you have any views or stories that you would like to share with us, drop us an email at writetous@meawwworld.com