Real Housewife Meghan King Edmonds has double good news for the New Year
Meghan has a daughter with husband Jim Edmonds. Now, she's expecting twins!
The year 2017 is ending on a grand note for The Real Housewives of Orange County star Meghan King Edmonds and her husband Jim Edmonds. The happy couple announced on Instagram that their family is growing.  
The photo, which was posted on Thursday, shows all of the Edmond family members, which includes Meghan, Jim, their one-year-old daughter Aspen and their adorable teacup Goldendoodle pup Girly Girl. The caption for the photo revealed that the couple is having not just one, but two boys.
Back on November 27, Meghan had announced via her blog that "Aspen is going to be a big sister." The couple had gone through in vitro fertilization for the second time to conceive, but at the time they had thought they would be having one son.
The 33-year-old reality star has been quite open about her struggles with pregnancy and the IVF procedure. This is the reason Meghan was restless to share the news with her followers as well.  
"It was so hard for us to keep it a secret from everyone, especially since we shared our entire IVF journey with Aspen on RHOC from the very beginning," Meghan had said on her blog. She further added, "Tonight on the RHOC reunion you'll see that I'm only one month pregnant, but that was filmed five weeks ago: we are now 10 weeks pregnant (and I'm feeling every bit of it)!"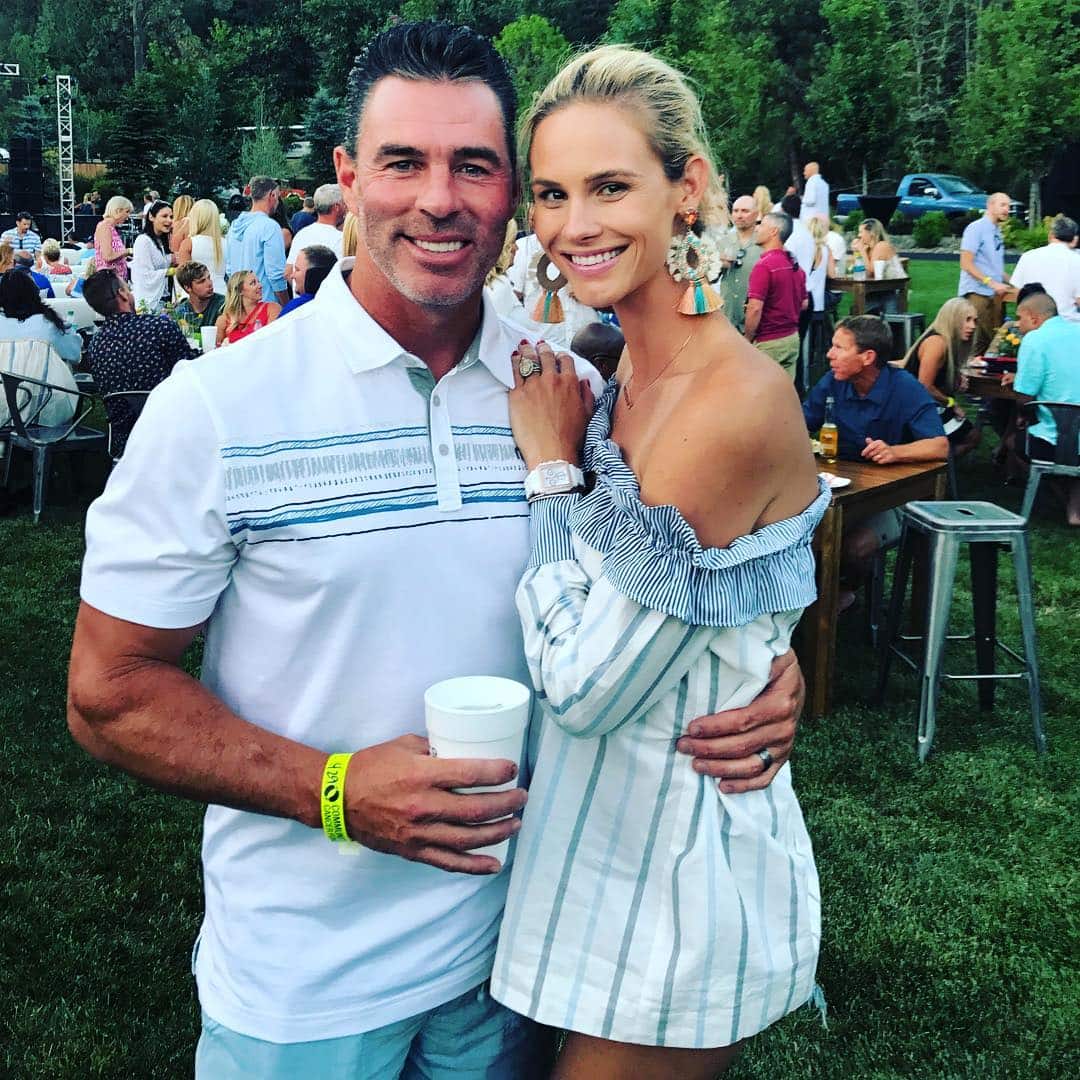 Meghan has been vocal in the past about how the procedure of IVF would give her "the worst depression" of her life. The decision to repeat the process for the second time was, therefore, a difficult one.  
Her husband was against making her endure the emotional roller coaster all over again. However, she insisted and this time around, the process was a lot easier, she confessed.  
Although Aspen has half-siblings, Meghan wanted to ensure that her baby girl had a sibling to wake up to every day from a very young age. She explained, "When Aspen was only a few months old, Jimmy and I knew we wanted to add another baby to the mix. Yes, Aspen has half-siblings but we wanted her to be able to share in the joy of waking up to a sibling every day of her life."
Moreover, her older half-siblings would love for the family to get bigger too, assured Meghan. "Her half-siblings are completely enamored by Aspen and they LOVED the idea of expanding our family even more."
It is no surprise that Meghan wants to expand her family so badly. Earlier this year she had spoken about how she was "obsessed with motherhood." "It's like, Oh, OK, now I have this cool baby I'm obsessed with. I'll do it again. I'll do it 10 more times. If that's what I have to do to get this, it's worth it," she had admitted. She had called motherhood "all-consuming," something that would make everything else seem "peripheral." 
Take a look at some other adorable photos of this beautiful family:
---
---
---
---
---
---
---
---
---
---
---
---
If you have any views or stories that you would like to share with us, drop us an email at writetous@meawwworld.com