Khloe Kardashian is about to tell us her baby's gender, and we can barely contain ourselves
Khloe Kardashian recently announced her pregnancy and while the reality star is set to be a mother, she has reveals more about the baby and its gender.
Khloe Kardashian broke her silence about her pregnancy with an Instagram post which she shared on December 21. The Keeping up with the Kardashians star shared a picture in which she showed off her growing bump with Tristan's hands wrapped around it along with a caption which said that it was her greatest dream which has come alive. 
After finally revealing the big secret, Khloe was on a mission to address all the questions her fans had in store for her. It is here that Khloe announced that she was six months pregnant and that the entire journey of her pregnancy will be shown in the upcoming episodes of Keeping up with the Kardashians (KUWTK).
However, there was one question that people were really waiting to find the answer for and that was the gender of the baby. Unfortunately for her fans, Khloe was not yet ready to reveal that part as of now but did tell people that the same will be revealed in KUWTK. 
Recently, Khloe also shared two adorable photos of herself with her growing baby bump. One of the photos was captioned as "Officially six months" and it showed Khloe cradling her baby bump while wearing a stunning sleeveless fitted black dress. 
The other photo that Khloe shared was with her beau and baby daddy Tristan Thompson and the two looked very much in love. Khloe simple captioned the picture as "Mom and Dad." While Khloe is not to afraid of the camera putting a spotlight on her baby bump, Tristan is also proud of his baby mamma. 
In one of the snaps that Khloe took for New Years, Tristan can be seen in the background telling the reality star that she looks "fine for six months." Khloe also appeared on Ellen DeGeneres' daytime program, The Ellen DeGeneres Show to talk about her pregnancy. 
Khloe revealed that during the first few months of her pregnancy, she suffered from morning sickness and felt it hard to manage it knowing that not many were aware of her pregnancy. "At the beginning, the first trimester is the worst and no one knows you're pregnant yet and you feel the most uncomfortable," she told in an interview with People. 
At the same time, Khloe confessed that she was worried about the comments people might have because for a long time she has been criticized for her body and did not want to go through the same when she is pregnant. 
"I think once people know you're pregnant, you get all the excuses. Hopefully, I look pregnant, not just fat. It's hard for me to breathe right now," Khloe said. 
She also added that she will be avoiding the maternity clothes for as long as she can and wear clothes that make her feel her best. Meanwhile, she was also quick to clarify that wearing clothes that flaunt her curves had nothing to do with her being pregnant and nor does it affect her in any way. 
"The baby is on all my organs so I get out of breath just from walking," she said. She also said that the Instagram announcement that she made about her pregnancy was very special to her because it was something that was important to the reality star.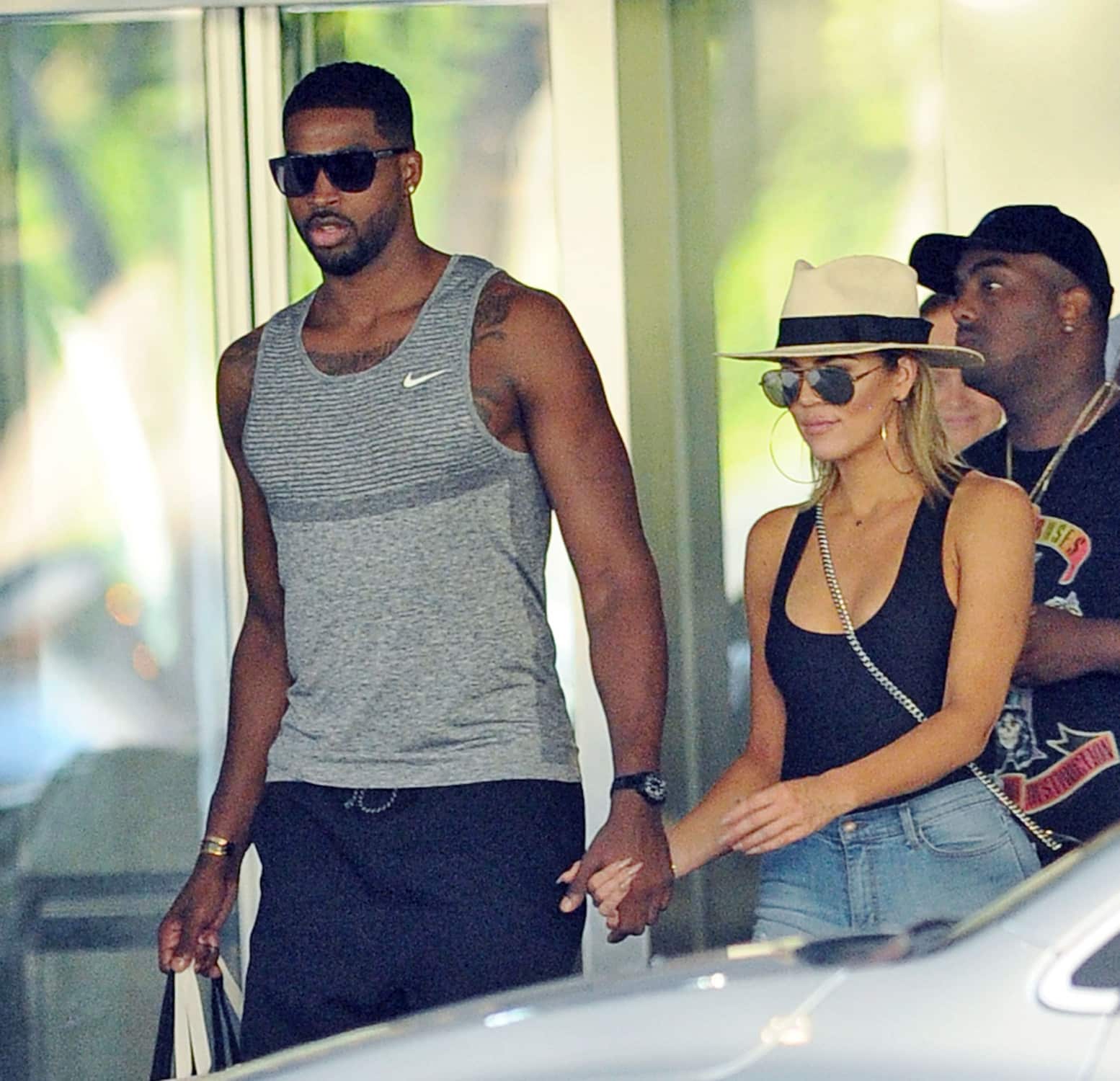 "I just wanted to do something myself and write something that was heartfelt to me. I've wanted to have a baby for so long it's just the perfect timing. God always has a plan and I just wanted to do it on my time and when I felt comfortable to do so," Khloe told Ellen. 
Khloe also added that throughout her pregnancy, Tristan has been by her side through it all and believes that "he's such a good dad." The Revenge Body actress confessed that Tristan made sure that all of her food cravings were taken care of and that Khloe had everything she needed. 
At the same time, when Ellen asked Khloe about their marriage plans, she said that it wasn't something that the two of them were thinking about at the moment. "Right now, I'm so loving the place I'm in and very happy with how things are going. We talk about it for sure. What's meant to be will be," Khloe said. Khloe is said to be due at the end of March or in the beginning of April. 
If you have any views or stories that you would like to share with us, drop us an email at writetous@meawwworld.com