Khloe Kardashian finally confirms her pregnancy... and we couldn't be happier for her
After all the rumors that surrounded Khloe and her pregnancy, the reality star has finally come out and confirmed the happy news.
It is official! Khloe Kardashian finally confirmed those pregnancy rumors by sharing a beautiful post on her Instagram account. The Keeping up with the Kardashians star shared a picture in which she showed off her growing bump with Tristan's hands wrapped around it. 
Along with the sweet photo, Khloe also took a moment to count her blessing and reveal to her fans why she had kept the pregnancy a big secret all this while. "My greatest dream realized! We are having a baby!," Khloe wrote along with the picture. 
"I had been waiting and wondering but God had a plan all along. He knew what He was doing. I simply had to trust in Him and be patient.I still at times can't believe that our love created life! Tristan, thank you for loving me the way that you do! Thank you for treating me like a Queen! Thank you for making me feel beautiful at all stages!" she continued.
"Tristan, most of all, Thank you for making me a MOMMY!!! You have made this experience even more magical than I could have envisioned! I will never forget how wonderful you've been to me during this time! Thank you for making me so happy my love!"
Khloe also took time to thank her fans and others who showed her constant love and support throughout this time while explaining that she wanted to keep the news hidden in order to enjoy the precious moments with her family and loved ones. 
"Thank you to everyone for the love and positive vibes! I know we've been keeping this quiet but we wanted to enjoy this with our family and close friends as long as we could privately.To enjoy our first precious moments just us," Khloe wrote.
She concluded the post by saying, "Thank you all for understanding. I am so thankful, excited, nervous, eager, overjoyed and scared all in one! But it's the best bundle of feelings I've ever felt in my life!" The news about Khloe expecting her first child came to light when multiple sources confirmed the news to E! News.
It was also the period when Khloe and Tristan had been spending a lot of time together. With Khloe attending every match of Tristan, her gushing about her beau, and the two going on a tropical vacation, the rumors seemed all the more believable. 
Previously, the Good American designer has said this in many episodes of Keeping up with the Kardashians that she has had problems in the past with conceiving but after hearing the big news about her pregnancy, Khloe can't seem to contain her happiness. A source told E! News, "Khloe is so happy you have no idea."
Khloe had dropped subtle hints in the recent past about the two planning to raise a family together. During the season finale of Keeping up with the Kardashians, Khloe mentioned that the couple did see a future together. She said, "Tristan and I definitely talk about starting a family." She even joked about how Tristan loved kids and wants to have his own basketball team.
She said, "He wants to have, like, five or six kids with me, and that's lovely." The reality star had previously revealed that she was no longer on birth control pills, hinting that there might be a possibility of a big news on its way. She said, "We could start at one and then grow from there. But now, knowing I'm not on birth control, it's really scary. It's a really big step."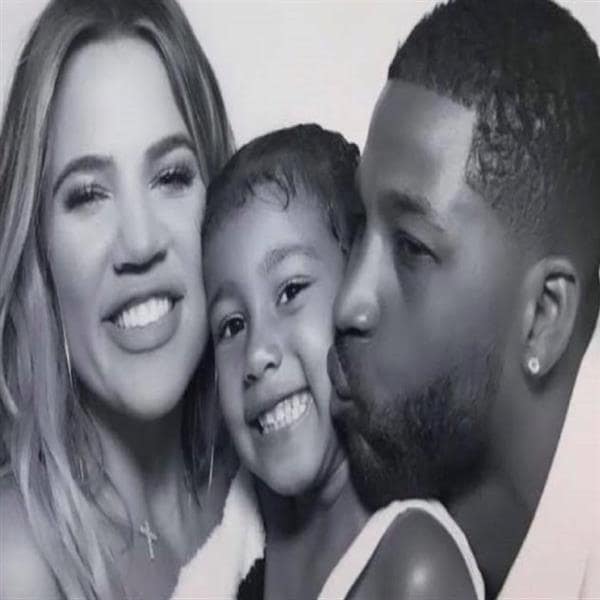 While this will be the first kid for Khloe, Tristan became a father to a boy, with ex-girlfriend Jordan Craig, in December 2016. In the latest teaser of Keeping up with the Kardashians, it was shown that the family was celebrating the good news about welcoming another addition to the family. However, it wasn't revealed who it was. 
But now we know! Meanwhile, Khloe is not the only Kardashian who is ready to welcome another child to their growing family. Kim and Kanye are also expecting their third child via a surrogate and the baby is said to be due in the month of January. 
On the other hand, there have been rumors that even Kylie is expected to give birth to her first child along with boyfriend Travis Scott in February. Even though the youngest Jenner has not accepted the news, her fans believe that Kylie has given subtle hints through her social media. There is no doubt that the Kardashian clan is getting better and we could not have been happier for the family! 
If you have any views or stories that you would like to share with us, drop us an email at writetous@meawwworld.com