Alex Reid takes legal action against Katie Price over revenge porn sextape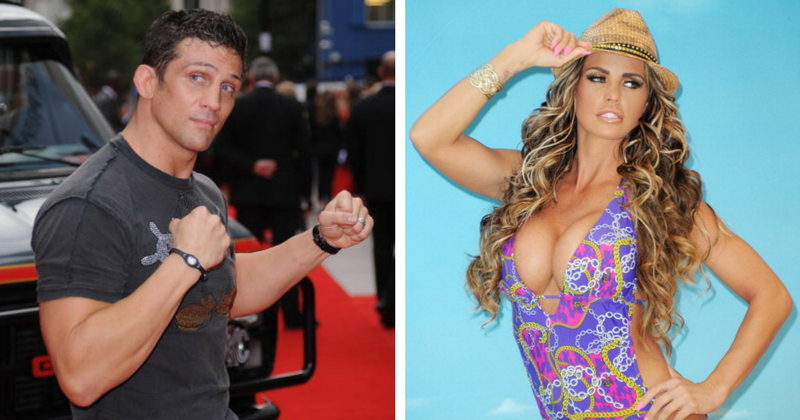 The former glamour model, Katie Price, allegedly showed a raunchy tape of her ex to a 40-strong crowd
Police are reportedly investigating Katie Price for revenge porn after claims that she shared an intimate video of ex Alex Reid. The model and TV star, 40, allegedly showed a video of her ex-husband using a sex toy to a studio audience, according to the Sun. The clip was played to around 40 people, it's claimed.
The mother-of-five was reportedly filming Celebrity Big Brother's Bit On The Side when she showed a corset-clad Alex, who appeared to be 'drunk' and 'giggling' in the video at Elstree Studios in Borehamwood. 
One witness told the publication: "She had asked us if we wanted to see it, and none of us replied. We all watched it, but we didn't react. No one was laughing or cheering her on or anything like that. We didn't want to encourage her."
It is unclear who reported the alleged incident which is said to have taken place on January 9. A police spokesperson said that an investigation is ongoing and that they couldn't comment. In a statement to the Sun Online, the 42-year-old cage fighter said: "I am very upset that such private matters are once again being aired in the press.
Price – who was married to Reid for two years before they split – previously said she would "never, ever, over my dead body" reveal the tapes. "I wouldn't stoop to that level," said the former model in her defense.
Reid reported Price to police last July after claiming she showed lewd pictures of him to friends. He claimed the pictures were taken without his consent when he was intoxicated. He said: "For someone who has taken videos and recordings without my consent or knowledge when I was intoxicated... I am mortified and disgusted."
Speaking to the Sunday People at the time he said: "I have reported her. Enough is enough. After seven years of bullying, harassment and threats I've had enough."
"I've been persecuted and it has to stop somewhere. Ultimately I want to be friendly. I did love her once but she is causing me, and everyone around me, my loved ones, so much pain."
If you have any views or stories that you would like to share with us, drop us an email at writetous@meawwworld.com