Katie Price is finally getting her botched cosmetic surgery fixed, after revealing how it all went wrong
Thirty nine-year-old Price had surgery in 2017 to lift her sagging cheeks and accentuate her jawline.
Model and cosmetic surgery enthusiast Katie Price has admitted finally that the face operation she had recently went terribly wrong and she was headed back to the surgeon next week to fix it.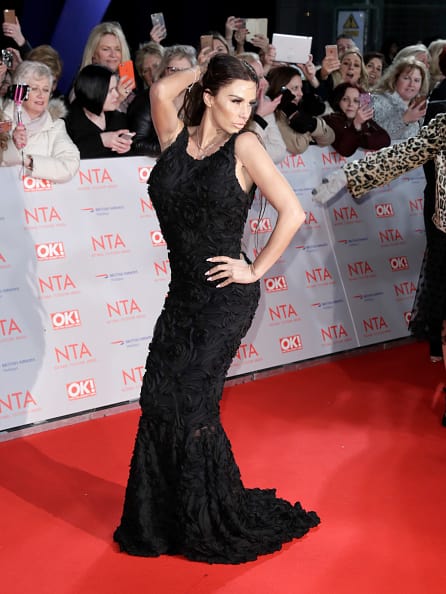 In an address to the Cambridge Union on January 25, the mother of five said, "People have surgery to look like me even though my surgery went wrong and I'm getting it sorted on Wednesday."
Thirty nine-year-old Price had surgery in 2017 to lift her sagging cheeks and accentuate her jawline. 
In November 2017, Price went to a cosmetic surgery clinic in Turkey for dental reconstructions. Her fans were left in shock when during a red carpet appearance, she suffered an allergic reaction to penicillin that made her face swell up.
She was clicked by the paparazzi last week exiting ITV Studios, with a visibly puffy face.
Price was featured on Loose Woman, where she revealed the details of the dental surgery in Turkey. She said she fell ill after she was given antibiotics after the procedure.
She said: "I realised it was because I hadn't read the box - I'm allergic to penicillin and that's what I was taking."
"I was ill for days. I was crying and saying I couldn't go on air. Anyone who has any surgery - you don't just have the surgery and look great, it's always the in-between."
Price has always been open about going under the knife. By her own accounts, she has gone through 8 boob jobs, a nose job, veneers, Botox, liposuction and lip fillers.
Katie and her ex-husband, Kieran Hayler, split up last year after she found him cheating on her with the nanny. But they were spotted together again at a few events, and rumor mills say the couple are still going strong.
On the discussion on Loose Women earlier this week, she confirmed that the relationship with Kieran was over and she's been "swiping" through men on a certain dating app.
There was speculation earlier this month that she had forgiven her cheating husband after he posted on Instagram to celebrate their 5th anniversary. In November 2017, Price revealed a picture of her new bedroom on social media, which had Kieran decorating her home.
The couple got married in Barbados in 2012 in a grand wedding ceremony, just two months after meeting through Blackberry Messenger.
Kieran reportedly cheated on Katie with her best friends Jane Poutney and Chrissy Thomas before starting his 1-year-long relationship with the nanny, Nikki Brown.
Kieran and Katie have 2 children, 4-year-old Jett and 3-year-old Bunny. Katie has three other children from her marriage with musician Peter Andre - 15-year-old Harvey, 12-year-old Junior, and 10-year-old Princess.
If you have any views or stories that you would like to share with us, drop us an email at writetous@meawwworld.com