Joseph and Kendra Duggar just revealed the sex of their baby in the most unique way
Joseph and Kendra Duggar just announced the sex of their baby!
Many people have their own ways of going about a gender reveal party but for Kendra and Joseph, they decided to step away from the usual. According to US Weekly, the couple used an "explosive" way of sharing with their family the news that they were going to have a baby boy. 
The couple was able to do so with the help of Joseph's brother,  John David Duggar who is an Arkansas constable and part-time officer with the Tontitown Police Department. In order to reveal the gender of the baby, Joseph and Kendra used tannerite mixed with blue-colored powder in an explosive and let the rest do the trick. Meanwhile, the Duggar family was seen standing about 20 yards behind John David. 
During the interview with the magazine, the couple expressed their joy upon finding out that their firstborn is a boy. "Wow! We are so happy to learn that our firstborn is a boy!"  the pair said. "Our minds are already racing toward all the future memories to be made with this little guy! Most of all, we are already asking God to bless him and help us grow him into a loving and faithful follower of Christ!"
The news about Kendra and Joseph about expecting their first child was confirmed in December. The couple had previously shared this exciting news about the pregnancy with US Weekly saying that they were looking forward to welcoming a new member into their family.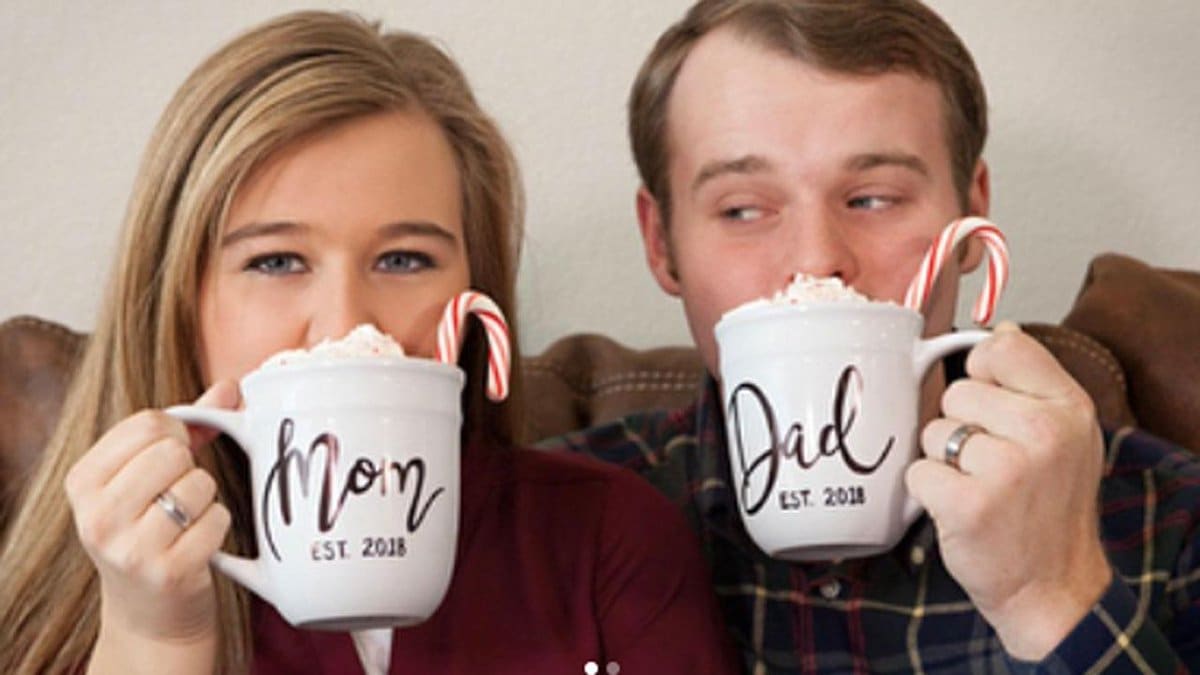 "During this season that we are celebrating the birth of Christ, we are so excited to share with you that we are expecting the gift of a child ourselves," they said. Joseph and Kendra could not wait to share the love that they had received from their parents and pass it on to their little one. "Wow, it's so exciting!!! We've both always loved children and seen them as a real blessing from God. It's so surreal to think of being parents and having our own little one. We cannot wait to see this new baby!"
Kendra even shared this happy news with all her fans on Instagram. She shared a photo where Kendra and Joseph were seen standing in the group with a blue ball of puff revealing the gender of the baby in the background. "We're having a son!," Kendra wrote on Instagram. The reality star wrote that she was eagerly looking forward to having a mother-son relationship. 
"I'm especially excited to develop a mother-son relationship with my little man. We're so excited to step into this new stage in life. Pray for us for a safe delivery and healthy baby," she said. Jim Bob and Michelle Duggar, Joseph's parents were also looking forward to being grandparents. 
"We are so excited for Joe and Kendra! We know they will be great parents and this little one will be such a blessing! We are thankful for all of our precious grandchildren!!" they said. Joseph and Kendra had met each other at church when they were younger and got engaged in May 2017. The two wed in an intimate ceremony at the First Baptist Church in Siloam Springs, Arkansas, in September.
The close-knit Duggar family came together to celebrate this joyous occasion.  They were married by Kendra's father, who is a pastor. The couple shared the happy news about their engagement on the Duggar Family's website. "We are so excited to be engaged and look forward to a lifetime together," they wrote. "We are so grateful for how the Lord brought us together, and we look forward to this special time of engagement and to someday serving Christ as man and wife."
If you have any views or stories that you would like to share with us, drop us an email at writetous@meawwworld.com