Jonathan Rhys Meyers' wife lays bare the couple's pain in heart-wrenching post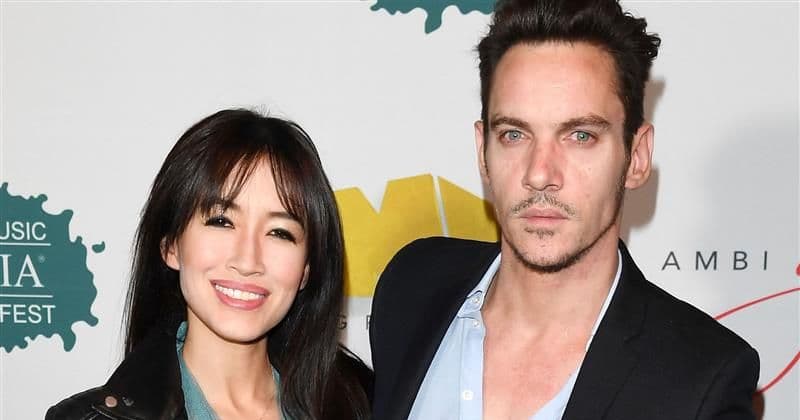 Jonathan Rhys Mayers and his wife have been battling a lot of emotions over the past few years and the universe does not seem to be cutting them any slack. Over the weekend, Jonathan Rhys Mayers' wife, Mara Lane, shared a heart-wrenching post where she spoke about the miscarriage of their second child. 
ALSO READ: Jonathan Rhys Meyers' demons return after family tragedy rips him apart
However, Lane made sure that she took some time out to thank the fans and people who have been there for the couple with their support. She spoke about how the incident had taken a toll on Jonathan after the actor started drinking again in order to avoid facing reality. Recently, Jonathan was found intoxicated at Dublin Airport and everyone around the actor could see how badly he was affected. 
A few days back, Lane decided to let her guard down and speak about a matter very close to her heart. After thanking the fans for their support, Lane spoke about their baby Willow and how she had been laid to rest under a tree. She then took the brave decision of coming forward and sharing a clip of the devastating movement when the couple was told that their baby had no heartbeat. 
In the video, one can hear a faint male voice, presumably the doctor saying, "So, unfortunately, the fetus has no heartbeat." Along with the video, Lane also shared an emotional caption stating that she was overwhelmed to see the love and support the family was getting during their hard time.
She wrote, "I am so humbled and got teary-eyed several times at how beautiful humans can be and so sad but hopeful with the stories shared of depression and miscarriage and addictions." 
The main reason Lane wanted to talk about the miscarriage was to tell the world that Jonathan is a loving husband and the side of him that people are seeing now is just emotional demons taking over. She wrote, "I could not sit back and see him attacked by darkness publicly during such a tender time." Lane also spoke about being deeply touched after hearing the stories that people shared about their loss and wished that she could be there to help them. 
She said, "I so wish that I could support you on all your walks and sad days so hopefully the posts I share will make you laugh or lighten your days or make you smile/brighten them somehow."
She believes that it is good to open up about issues that bother you because, with care and love from others, things tend to heal fast. She wrote, "We will try to be more transparent on our journey as I see it may be helpful for others as well as ourselves. We don't have to carry the weight of the world ourselves. We can help lift one another up."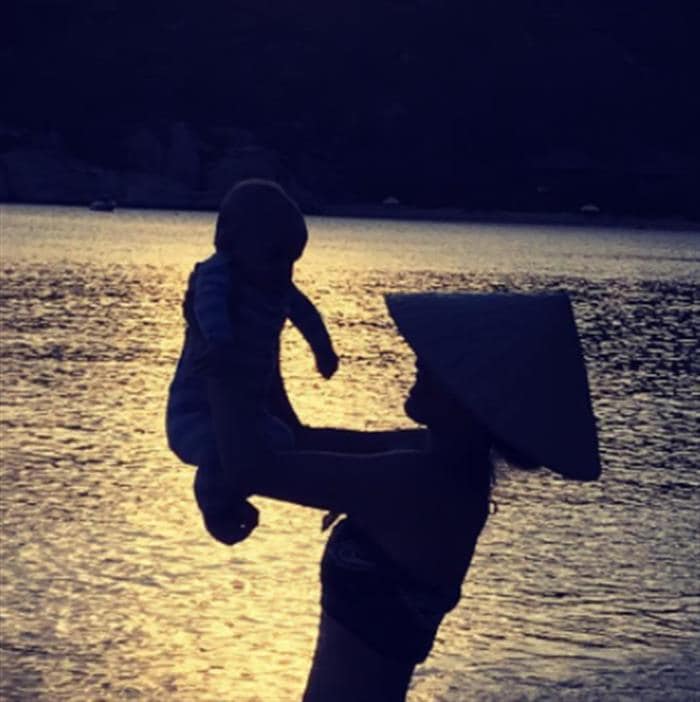 Previously, Lane shared a post talking about the child they lost. She posted a picture of a drawing of a young girl stroking a lion with the caption "9/7/17 Forever Young With much sadness, we open our hearts to share that J and I lost our second child, who was baking in the oven."
Lane also mentioned how there hasn't been a day that she hasn't thought about Willow. She said, "I have been given peace and Baby Willow is now planted in the tree in front of our home that has weeping long branches and leaves so we can brush our faces in soft leaves in passing or we can see the baby dance with the wind in the branches as they sway." 
Lane requested people attempt to understand that Jonathan has been going through hard times and has always been a caring husband. She says she can't think of anyone who can manage to reach great heights with so much sadness surrounding him. She wrote, "He has been able to turn any ugliness and hurt in his life into art and is the strongest person I know." 
She just wants people to be more considerate regarding the situation and know that depression is a real concern that her husband Jonathan has to deal with, along with alcoholism. Lane wants people to give the couple space and time to recover from their recent loss and hopes that people understand what they are going through.
Below is the video that Lane shared on her Instagram.
---
---
If you have any views or stories that you would like to share with us then drop us a mail at writetous@meawwworld.com