Jennifer Lawrence and Emma Stone hug like two robots waltzing...seriously check it out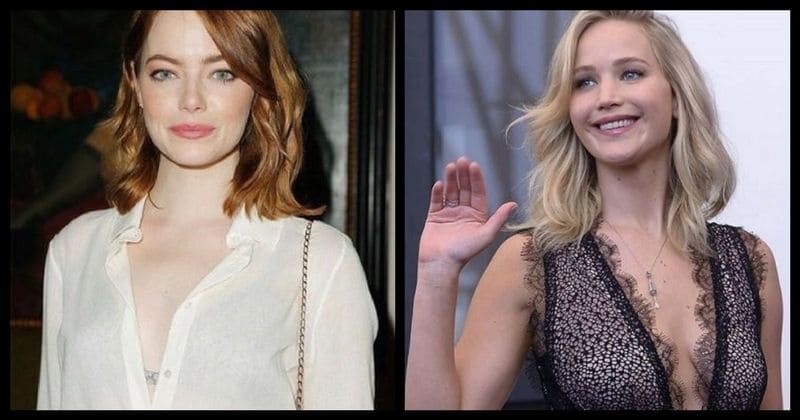 Emma Stone and Jennifer Lawrence had a great laugh and got many LOLs out of their awkward hug-in at the Toronto International Film Festival. Emma Stone is the highest-paid actress in the world and has bagged a whole host of awards and titles, but she's seemingly lousy at hugging. 
Jennifer Lawrence was the highest paid actress in the world until last year and she too has a claimed tons of awards. But hugging? Useless! 
The two girls have nothing but admiration for each other and this little blip will definitely be remembered by the both of them. Both these young women have a lot of things in common; they are both A-list stars, they both won Academy awards in their twenties, and clearly, both need a course on how to avoid awkward hugs or at least learn how to do it right!
Both actresses had the opportunity to meet up at Variety's studio this week while attending the Toronto International Film Festival (TIFF). The stars shared a sweet, but totally awkward moment, where they were seen sharing the most awkward hug of all time.
It looked like Jennifer Lawrence went in for the hug much before Emma Stone had time to process it and she seemed to move back as fast as she could. The rest is just a quick uncomfortable mess. 
The moment of awkwardness is unleashed...
The video captured at the event definitely makes it seem like the two actresses are NOT friends, but that's just an unfortunately-timed hug captured on video.
The two are actually pretty close friends introduced to each other by a common co-star, Woody Harrelson. 
Here is a video of the funny yet totally awkward moment, you can judge the situation for yourself: 
If you have any interesting stories to share and would like a chance at having it published or any feedback, you can email us at writetous@meawwworld.com