Jay Z finally admits that he cheated on Beyonce, and here's why he did it
Jay-Z shut down his emotions and it led to him cheating.
First, Beyonce alluded to being cheated on in her album, Lemonade. Bey referred to a Becky with the good hair in Sorry. A few months later, Jay Z seemingly confirmed Bey's allegations in his album, 4:44.
To be honest, Lemonade and Jay's Grammy-nominated album exposed the deep cracks in the power couple's marriage. The lyrics to songs on their albums spoke of a rift so wide that many wondered if the couple's marriage was a sham. But it wasn't.
Jay and Bey are still in love, but like most couples, they are healing from past pain. In their nine-year-old marriage, Jay cheated on his wife and watched the pain etched on her face. For the first time, the rapper admitted that he wasn't always faithful and credited the rumors that have swirled around their marriage for years.
The rapper said Bey was in no way responsible for his actions. If Jay cheated, it was because he became emotionally unavailable, a defense mechanism that allowed him to survive.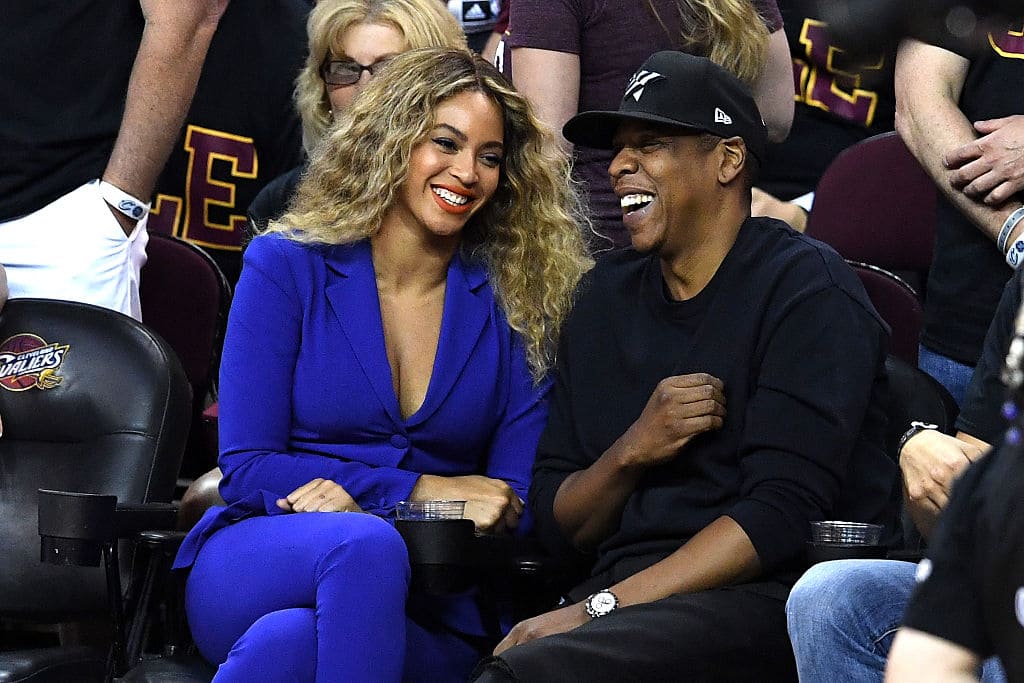 "You have to survive. So you go into survival mode, and when you go into survival mode, what happens? You shut down all emotions. So, even with women, you gonna shut down emotionally, so you can't connect. ... In my case, like, it's deep. And then all the things happen from there: infidelity," he told New York Times in an interview.
He didn't reveal the names of the women he cheated on the Formation singer with. However, he admitted that he sought help when their marriage was in jeopardy. Bey and Jay's therapy sessions did, in many ways, lead to the birth of their albums, Lemonade and 4:44.
Lemonade's tracks are shaded with raw emotions: the pain of rejection, anger and hurt that no doubt stemmed from her husband's indiscretions. That's why Bey's loyal fans, who assemble themselves under the Beyhive, went on a witch hunt to discover Becky's identity. They were furious at Jay for causing their Queen a lot of pain and angry that he could cheat on one of the most beautiful women on the planet.
The public's reaction to Lemonade and his album caused further rifts in their own marriage. He told New York Times, "The best place is right in the middle of the pain. And that's where we were sitting. And it was uncomfortable. And we had a lot of conversations. I was really proud of the music she made, and she was really proud of the art I released."
Therapy, it seems, has helped him cultivate compassion, kindness and foster love. He said that the hardest thing was to see the pain on his loved one's face and to deal with it and take responsibility for his actions. "You know, most people walk away, and, like, divorce rate is like 50 percent or something 'cause most people can't see themselves," Jay said.
Unlike most couples, however, Jay and Bey have weathered storms together and are now proud parents of three children. Perhaps having a healthy amount of respect for each other has helped them stay together as well. "You know, at the end of the day, we really have a healthy respect for one another's craft. I think she's amazing."
Now, Jay doesn't live life by making himself emotionally unavailable. Instead, he employs compassion and empathy for others even when the situation is tense. "I grew so much from the experience. But I think the most important thing I got is that everything is connected. Every emotion is connected and it comes from somewhere. And just being aware of it. Being aware of it in everyday life puts you at such a ... you're at such an advantage," he said.
If you have any views or stories that you would like to share with us, drop us an email at writetous@meawwworld.com