Even men aren't safe in Hollywood: Terry Crews and Rob Schneider reveal tales of sexual abuse they suffered
The two actors hope that by sharing their experience, they will encourage more people to open up
While emerging details about Harvey Weinstein's predatory behavior continue to shock Hollywood, what's more shocking is that practically everybody had accepted it as part of the industry culture. It is this culture of complicity that allows such predators to continue preying on innocent women, and men. Yes, two actors have now opened up about the harassment they faced indicating that sexual harassment in Hollywood has deeper roots than we imagine.
Actors Terry Crews and Rob Schneider have opened up about incidents that has left deep scars in them. The two celebrities want people to know that male actors are also victims of assault and it is not just women who encounter it. 
Terry and Rob want people to know that the phenomenon of sexual assault is quite common in the industry but it is hight time it stopped. They believe that Weinstein is not a "lone wolf" and that there are plenty out there who misuse their power and clout.
Terry spoke about this incident in a series of Twitter threads. The Brooklyn Nine-Nine actor said that he was extremely disturbed after hearing the news about Weinstein because something similar had taken place with him during an event that he had visited. 
He wrote, "This whole thing with Harvey Weinstein is giving me PTSD. Why? Because this kind of thing happened to ME." He recalled that he was at a Hollywood event and his wife was along with him. He said, " My wife [and] I were at a Hollywood function last year [and] a high-level Hollywood executive came over 2 me and groped my privates." 
Terry reacted instantly and confronted the man. In fact, Terry's wife, Rebecca King-Crews, had also noticed what had happened and could not believe her eyes. He continued, "Jumping back I said What are you doing?! My wife saw everything [and] we looked at him like he was crazy. He just grinned like a jerk." 
The actor even thought about responding to the incident but quickly put a hold on his actions after thinking how it would appear in the media. He wrote, "I was going to kick his ass right then - but I thought twice about how the whole thing would appear. '240 lbs. The black man stomps out Hollywood Honcho' would be the headline the next day." 
However, he did hint that the man who assaulted him was a man big in name as there would have been a possibility of things turning against Crews. He wrote, "I probably wouldn't have been able to read it because I WOULD HAVE BEEN IN JAIL. So we left."
Terry further added that he had mentioned about the incident to his fellow colleagues and friends. It so happens that the executive called Terry the next day in order to apologize for his behavior but never really explained why he did, what he did. 
Terry also explained the reason behind his silence all this while stating that power plays a dominating role in such cases. He wrote, "Ostracized, [which is] par for the course when the predator has power and influence. Who's going to believe you?" 
The White Chicks actor also explained that sexual assault is common and Hollywood is not the only victim of it. He wrote, "Hollywood is not the only business where this happens, and to the casualties of this behavior – you are not alone."
He then added that his story will motivate someone else to come forward and open up. He wrote, "Hopefully, me coming forward with my story will deter a predator and encourage someone who feels hopeless.". Right after Terry, Schneider decided to break his silence, too. 
In a video that Schneider had taken for TMZ, he reveals that when he was a younger actor, something similar had happened. He recalls that he did not expect the situation to go in a disturbing manner as the director was someone who was famous and well-known in the industry.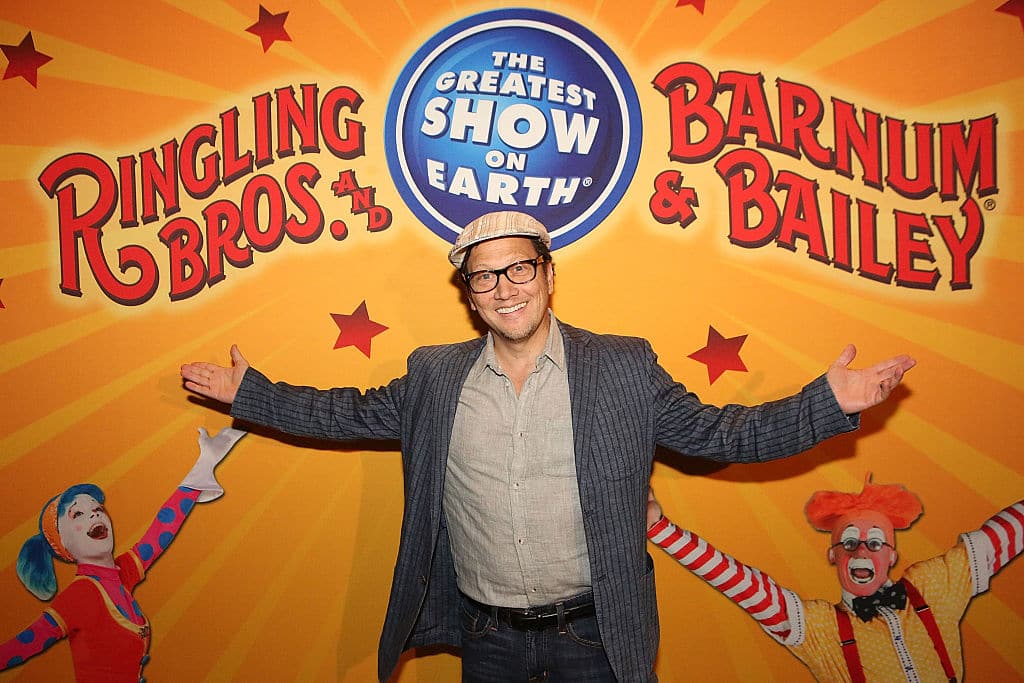 He said, "When I was a young actor, there was a gross director, and it happened to me. I was in a hotel room, I didn't think it was going to be a weird situation. It was a famous director, it was before I was really famous." The Hot Chick actor then explained the strange situation that took place after he arrived at the hotel. 
He continued, "The next thing I know, I'm in a room with this guy, he's in a chair, he comes out in a bathrobe and he sits in this chair. He asks me to crawl on the ground and to crawl towards him." However, Schneider was happy that he got out of the situation at the right time.
He continued, "This guy, he's very famous, he's passed away now. He was a pig. I got the hell out of there." Later that day, Schneider tweeted how the topic of sexual harassment must be the most discussed topic and how there was a need for it. 
It said, "EVERY agency and EVERY studio will be having in-house sexual harassment discussions in the morning. Hopefully, every business & institution."  
If you have any views or stories that you would like to share with us, drop us an email at writetous@meawwworld.com