Mother of 'Most Beautiful Girl in the World' faces backlash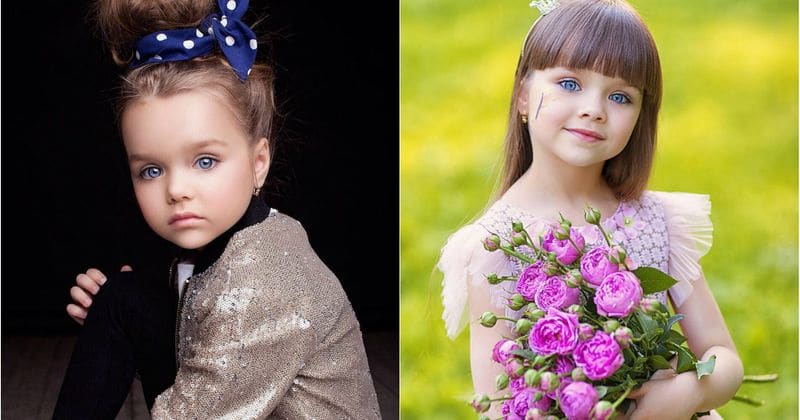 Anastasia Knyazeva has over 500K Instagram followers
Six-year-old Russian model Anastasia Knyazeva recently became an internet sensation for her doll-like features and huge, blue eyes. She has a huge fan following in the real world and that translates to 500,000 Instagram followers online.  
Dubbed the "most beautiful girl in the world," Anastasia has been a part of many high-profile advertisement campaigns. The schoolgirl is also the face of Little Miss Aoki, a line from the luxury couture fashion house Mischka Aoki. 
However, thanks to creeps on the internet, not only does the mother of this young girl have to worry constantly, she also has to battle the unsolicited criticism about her parenting skills. Many believe that the young mother is "inviting online predators into her life" by posting her photos online.  
Here is a taste of the kind of cruel comments Anastasia's mother Anna has received in the last few days:  
You need to think about what you are doing. In this day and age we need to protect children.
Anna, are not you afraid for the consequences? She's a child. I think you can not advertise your children, because the world is very cruel. And money will not help. Sorry, this is my opinion
Just do not make her peretruzhdatsya-let her have a childhood, and not earnings for the whole family! She's a babe-beautiful ....
If at the moment it is a good source of income for the family, then in the future for the girl there will be a big problem. 
The unfortunate reality is that sexual predators exist in most walks of life. Anonymity online allows these people to show their true colors. However, there is no pointing in attacking a young mother about the way she is raising her kid in this matter.
Nonetheless, there is another group of people that supported the mom and beauty of her young daughter as well:
What a miracle, did not see such beauty, a rare combination of beauty, and the girl is also talented, oboyatelnaya, umnichka! I wish her to grow and prosper, good luck to you beauty!
She is quite beautiful. She should become an actress.
What an angelic little face! 😇💕
Unparalleled! Eyes of incredible beauty!
If you have any views or stories that you would like to share with us, drop us an email at writetous@meawwworld.com