Who is the new Bond... James Bond?
James Norton reveals the truth about the James Bond rumors
Every so often rumors about a new James Bond starts making the rounds. The latest actor to get his name in the mix is British actor James Norton. According to a recent Daily Mail article, he may have actually been shortlisted for the role.
The 32-year-old star is currently starring in BBC's big-budget New Year drama McMafia, in which he will be seen sporting tuxedos, emerging from the sea in swimming trunks, getting cozy with glamorous women and going after mafia bosses. Sounds similar to someone?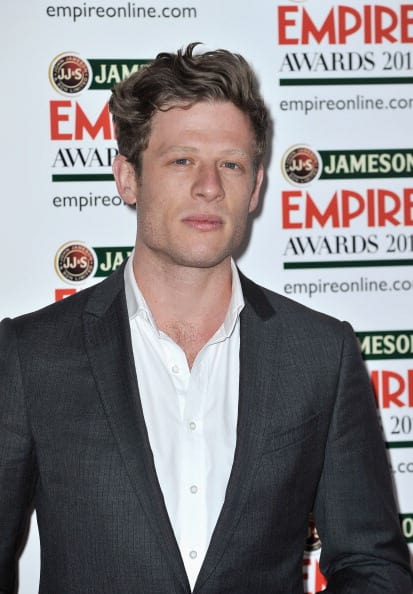 He clearly already has the makings of James Bond, and James had already teased that his latest TV role will "stir" the rumors about him joining the franchise. The actor had, in fact, warned the makers of McMafia that putting him in a tuxedo in the very first scene of the show would add fuel to the fire.
In the show, James plays a Russian banker who is trying to escape his family's mafia legacy. He reportedly went through Russian martial arts training to get into the character. Elaborating on the grueling experience James said that his Systema trainer would alternate between holding his over James' mouth until he spasms and punch him for hours so as to prepare him to cope with pain.
"Part of my preparation for Alex and getting into the head of his Russian-ness...I went to these classes, genuine martial art classes and they have them in London," he had said during an interview at the preview screening. He quoted his coach as saying, "The thing about English people, when they meet fear they run away. In Russia when we meet fear we shake him by the f***ing hand." 
---
Been talking glamorous terror in #McMafia &inspiration of Al Pacino's Michael Corleone with the thoughtful @jginorton (@BBCFrontRow nx Wed) pic.twitter.com/T0PwAgVjJO

— Samira Ahmed (@SamiraAhmedUK) December 15, 2017
---
All this for a TV role? Could it be that this show amounts to something a lot bigger? James Bond, may be? Could the show itself have been an audition for James Bond? 
As fans know, Daniel Craig is the current James Bond, will soon leave the franchise. James has been rumored to take on the mantle when that happens. However, James claims that the multi-million-pound drama is actually not an audition.
"To be honest...I am personally very grateful that Daniel Craig is going to do at least one more, maybe two, or five," James said, putting all rumors ot rest, at least for now.
Meanwhile, Hugh Jackman just recently revealed that he had turned down the role of James Bond so as to do his latest musical project. He was indeed referring to The Greatest Showman, an original musical, which also featured the likes of Zac Efron, Zendaya and Michelle Williams.
The Wolverine actor had revealed that he was so overcome with emotions for one particular song that he even ignored his doctor's orders to go ahead and with the project. ""So I was like, 'Don't worry I'm not going to risk that, I'm just going to speak it and someone else will sing it... But the emotion of the song and the moment took over me." 
---
Listen to the song that made @RealHughJackman defy doctors' orders in this behind-the-scenes moment from The #GreatestShowman🎩. pic.twitter.com/OpnIsIjsCJ

— The Greatest Showman (@GreatestShowman) December 19, 2017
---
So, it seems like neither of the talented stars James or Hugh is not associated with James Bond. But, there is one person who wishes he was and is more or less making a musical vision board to make it happen.
The singer-songwriter who recently appeared on The Late Late Show recently spoke about his "abnormalities." He pointed out to the fact that he already has a theme song prepared for James Bond just in case they ask him to do it, to prove his point. 
If you have any views or stories that you would like to share with us, drop us an email at writetous@meawwworld.com