"Female producer made me do a nude line-up with five other women": Jennifer Lawrence shocker!
J-Law has pledged her support to a proposed commission, spearheaded by Kathleen Kennedy, that aims to end sexual harassment in the entertainment industry
Jennifer Lawrence shared a humiliating" and "degrading" experience that she once had, around the time she started her career. Speaking at the Elle Women in Hollywood event on Monday night, the stunning actress shared her story of abuse when she took the podium to accept the magazine's cover honor.
Jennifer recalled how she was asked to lose weight if she wanted to be selected for the role that she was auditioning for. She was given a time frame of two weeks to lose about 15 pounds and if she didn't, she would lose the role, she was told.
Jennifer said, "When I was much younger and starting out, I was told by producers of a film to lose 15 pounds in two weeks." Jennifer also revealed that before her, there was another actress who had been accepted for the role but since she was unable to shed the weight, she had been removed from the production.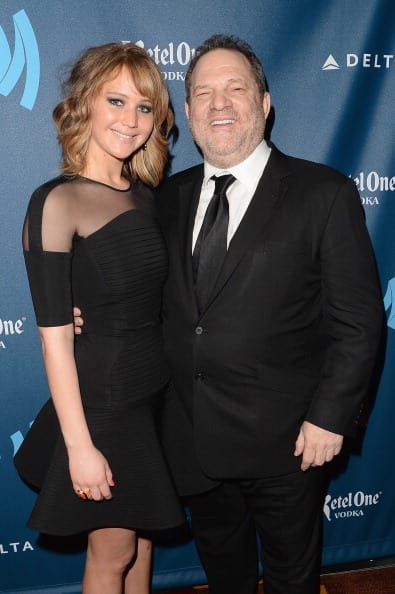 However, this wasn't the worst that Jennifer had in store. To inspire Jennifer into losing weight fast, this female producer did a nude line-up for Jennifer with five other women who were much thinner than the actress. All five of them had only tapes that covered their privates. 
Jennifer recalled, "After that degrading and humiliating line-up, the female producer told me I should use the naked photos of myself as inspiration for my diet." But Jennifer decided to stand against something she did not believe is right. 
Hence, The Hunger Games actress went to another producer to talk about the incident that had just taken place. She made it clear that she was not happy with the demands that the movie had been asking and felt that the demand to lose weight was inappropriate. 
Unfortunately for her, she did not get the response that she had anticipated. Rather than an apology or disregard for the situation, the producer told Jenniffer that "he didn't know why everyone thought I was so fat, he thought I was 'perfectly f***able.'"
The actress also added that the situation made her feel "trapped" as she believed it was important for her to do what they had asked for because she wanted to get further in her career. She said, "I let myself be treated a certain way because I felt I had to for my career." 
Jennifer believes that every person has the right to respect and not be ill-treated. "Every human being should have the power to be treated with respect because they're human," said Jennifer. At the same time, Jennifer also recalled how she is still trying to learn from what had happened. 
"I'm still learning that I don't have to smile when a man makes me uncomfortable," Jennifer shared. Regardless of what Jennifer had to go through long ago, she is happy with the fact that more people have come out and spoken about sexual assault and happy to see how people are unified regarding the same.
Jennifer has also mentioned several times how she was disturbed after the news about sexual assault by Harvey Weinstein had hit the media. Despite having worked with Weinstein for one of her films, the actress, fortunately, did not face a similar situation but was still deeply upset about it. 
In an interview with the People Magazine, she said, "I was deeply disturbed to hear the news about Harvey Weinstein's behavior. I worked with Harvey five years ago and I did not experience any form of harassment personally, nor did I know about any of these allegations. This kind of abuse is inexcusable and absolutely upsetting." 
She continued: "My heart goes out to all of the women affected by these gross actions. And I want to thank them for their bravery to come forward." Jennifer also came forward to help in any way possible and to use her voice in support of all those who cannot stand up for themselves.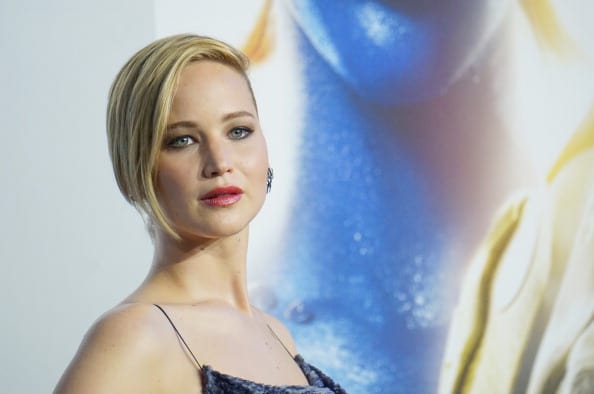 She said, "In a dream world, everyone is treated with the same amount of respect. But until we reach that goal, I will lend my ear, I will lend my voice to any boy, girl, man or woman who does not feel like they can protect themselves."
Jennifer also pledged her support to a proposed commission, spearheaded by fellow honoree Kathleen Kennedy, that aims to end sexual harassment in the entertainment industry. She said, "I stand here today to bring the message home and into the hearts of everyone who has felt threatened in this industry. We will stop normalizing these horrific situations." 
Various other actresses have also come forward in order to support women who spoke about their incident relating to sexual assault. It is a bond of sisters and women from all around the world that seems stronger than ever.
If you have any views or stories that you would like to share with us, drop us an email at writetous@meawwworld.com