"He's a clown!": Tyrese Gibson vows to quit 'Fast and Furious' if the Rock returns
Tyrese Gibson and Dwayne "the rock" Johnson have not been in good terms for long and it seems like things are getting worse than before. Recently, Gibson posted his rant on Instagram where he announced that he would not be part of the film if The Rock decideds to star in it.
The feud between Tyrese Gibson and Dwayne "the Rock" Johnson is now officially in overdrive. The long-running spat has gone from bad to worse with Gibson now threatening to quit the Fast and Furious franchise because of his dramatic spat with the Rock.
No one is really sure what their latest beef is, but it's clear that Johnson is the main point of contention. In an Instagram post, riddled with typos, the actor-singer called The Rock several other names ("clown" and "selfish") and implied that the super beefed-up Johnson uses performance-enhancing drugs.
"Hello world………. hello loyal fans and loved ones from OUR fast universe…….. I'm sorry to announce that if Dewayne is in Fast9 there will no more Roman Peirce," wrote Gibson on Wednesday, misspelling both the name of the character he plays, Roman Pearce, and Johnson's real name. "You mess with family and my daughters survival I mess with yours."
Alongside the caption of the co-stars, photographed with Vin Diesel, Gibson continued his rant. "Close your eyes dude you're a 'Clown,'" Gibson wrote, adding, "#CandyAssBitchMade," which is a version of a barb they keep hurling back and forth.
Their war of words and dislike had been going on for a while now and social media had been their only ground of communication. Previously, Gibson had posted on The Rock's wall stating that the only reason he had to make things public was that the Baywatch actor was not responsive via texts or calls. 
In September, when speculation surfaced that The Rock may be in talks for a spinoff, Hobbs and Shaw, centered around his Fast & Furious character, Gibson decided to comment on one of his co-star's Instagram posts. There had been variations in the dates for shooting the Furious movie because of the spinoff and Gibson clearly wasn't too pleased about it.
"If you move forward with that #Hobbs Movie you will have purposely ignored the heart to heart moment we had in my sprinter," he wrote in a now-deleted comment. "I don't wanna hear from you until you remember what we talked about. I'm on your timeline cause you're not responding to my text messages – #FastFamily is just that a family…….. We don't fly solo."
It is not sure if The Rock ever responded to Gibson but from the looks of it, it only seems that the two actors were unable to solve the problem between them. Fast and Furious 9 was set to start its shooting in 2019 but recently the dates were pushed to 2020.
On the other hand, the dates for Hobbs and Shaw remained the same. The fact that things changed with the movie did not seem to please Gibson as he posted yet another post on his Instagram where he showed his dissatisfaction with how things were turning out for the movie. 
In the start of October, Gibson called Rock a selfish man whose self-centered behavior had been the reason for the shift of dates. "Congratulations to @TheRock and your brother in law aka 7 bucks producing partner @hhgarcia41 for making the fast and the furious franchise about YOU," he wrote at the start of October.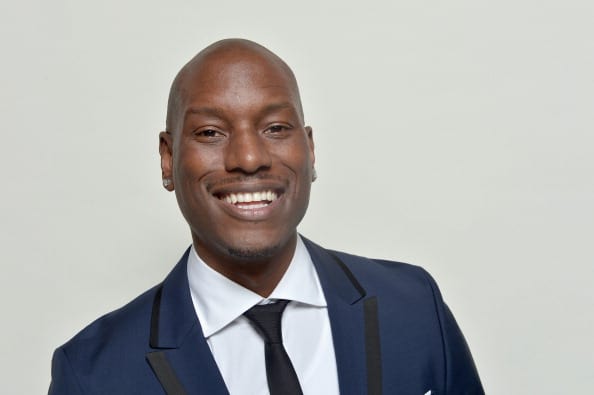 "Gn folks see you in 2020 April #FastFamily right? Nah..... it's about #TeamDewayne #3yrs will it be worth the wait? #NoShaw just Hobbs will this be another #BayWatch? Guys guys just relax I'm just a passionate film critic," he continued. 
He later published a photo of the original cast including the late Paul Walker, writing: "Diversity, love, multi ethnic worldwide multi generational, United Nations, One Race, Fast Family...... Until Dewayne showed up I guess this whole time he had a problem cause he wasn't the ONLY ONE on the movie poster [sic]."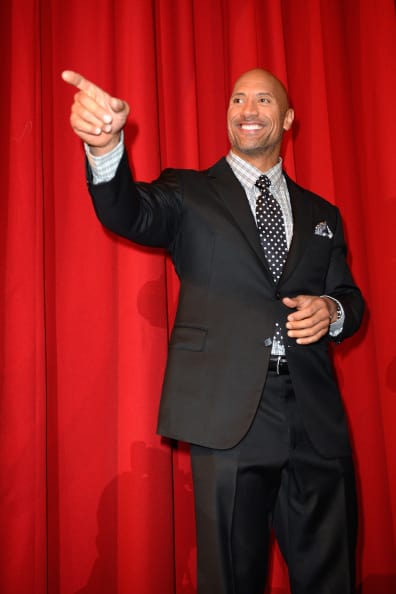 In mid-October, Gibson decided to post a video of The Rock criticizing his sixth studio album titled Black Rose, which was released back in 2015. In the video, The Rock referred to the album as "the biggest piece of dog s--t that I have ever heard."
In Gibson's post, he called out his "haters" and expressed how proud he was with the project. "Haters come in many forms...... In my Kanye voice #BlackRose is one of the greatest R&B Soul Albums of all time my single #SHAME was #1 on Billboard for 16 weeks my album came in #1 on the TOP 200!!!" he explained.
He further went on to add: "Real R&B music lovers know..... This album is in a league of its own."
Meanwhile, The Rock also had few things to tell about his fellow Fast and Furious member. He has often accused Gibson of being a "little crying puppy". 
The Rock has not yet responded to Tyrese's latest tirade, but we hope he will. However, the timing of Gibson's latest tirade is notable because he's currently in an epic custody battle with his ex-wife, Norma, over their daughter, Shayla.
His former wife is trying to get a permanent restraining order against him over allegations of child abuse. Over the weekend, Tyrese was seen spending time with their daughter, under the supervision of a court-appointed monitor, for the first time since the battle began.
The makers are yet to comment on the situation. The Fast & Furious spin-off—which Gibson claims was originally set to be focused on Pearce and Chris 'Ludacris' Bridges character Tej—will be released July 2019 with Fast & Furious 9, the franchise's penultimate entry, arriving April 2020.
If you have any views or stories that you would like to share with us, drop us an email at writetous@meawwworld.com