Jordin Sparks just got married and has more good news to share
Jordin Sparks and Dana Isiah are expecting their first baby together.
American Idol winner Jordin Sparks is expecting a baby with her husband and she hadn't even made the news of her wedding public as yet. Turns out, the 27-year-old had married her model beau earlier in 2017.
The Double Tap singer broke the double good news to People on Tuesday, November 14. The couple reportedly got married in mid-July after dating for a few months.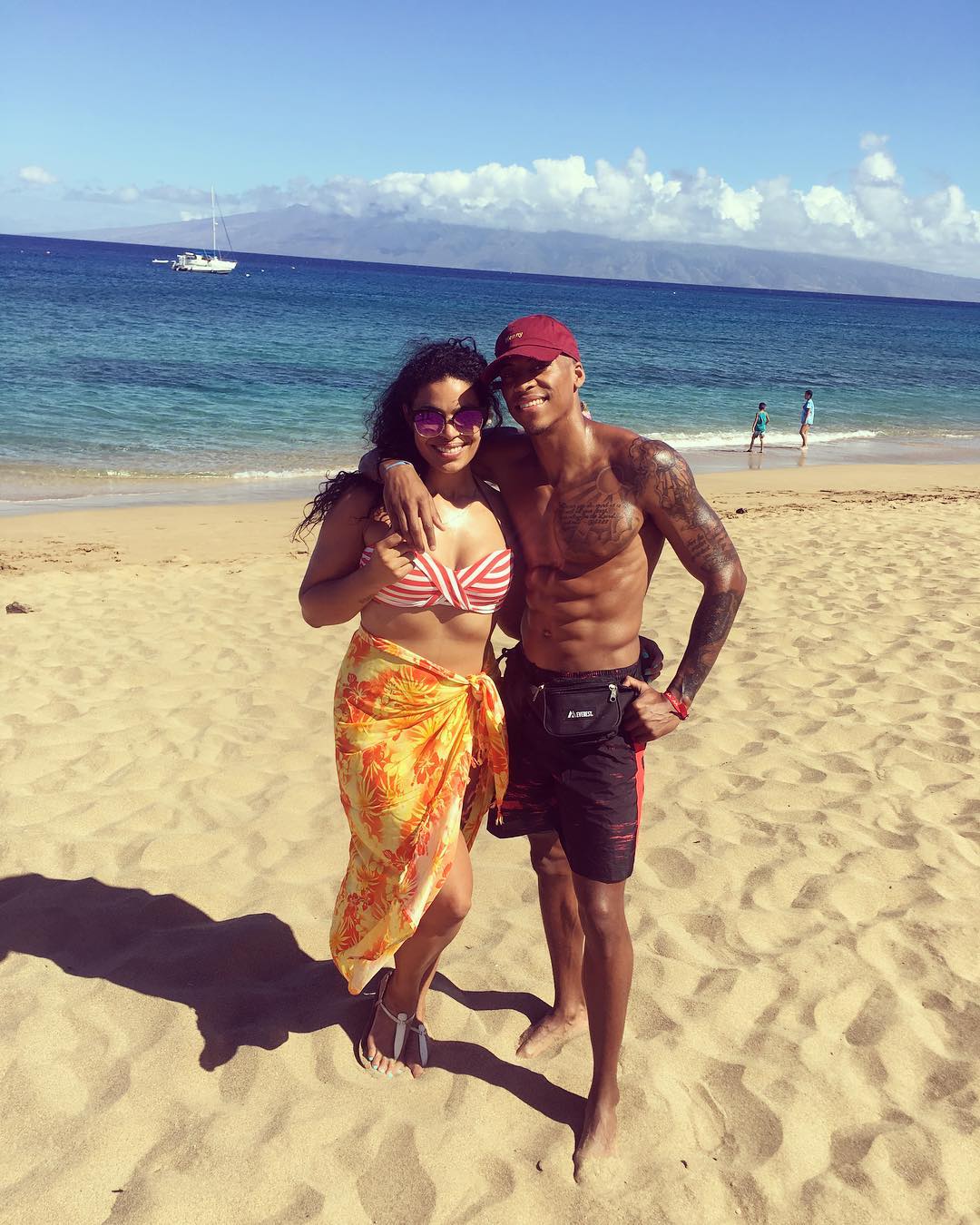 Jordin and Dana Isiah were on a vacation with friends in Hawaii, when they eloped. The very private couple has been fooling fans until very recently, not even walking down red carpets together until August. 
Jordin, who was in a highly-publicized relationship with Jason Derulo, said that she was not looking for love when Dana walked into her life.
She articulated, "I'd gone through a crazy time last year, so I was just like, 'You know what? I'm good. I'm going to stay single. I'm just not going to look.' It's amazing that that phrase, 'When you don't look for it, that's when it comes'… he just showed up at my door."
In their case, it was Jordin and Dana's mothers who unwittingly played cupid in their love story. Jordin met his in-laws back in February when she travelled to Houston during Super Bowl weekend with her charity campaign I'm M.A.D., Are You?
Dana told People that his mother had hoped than Jordin would talk him out of moving to the West Coast to pursue a modelling career, and that is why she introduced the two of them via group text chat. However, things did not exactly work out how she had hoped. 
"My mom was trying to get [Jordin] to talk me out of moving to L.A. because she's experienced the industry out here," he says. "It wasn't like, 'We want you guys to date,'" he explained.
For Jordin, it definitely was love at first sight. She reportedly thought "'That's going to be my husband! That's my husband right there,'" when she finally met him. Jordin also revealed why she loves her husband so: "When I'm with him, I feel comfort and safety and calm and peace, and those aren't things that I normally felt. So it was a little wake-up call for me."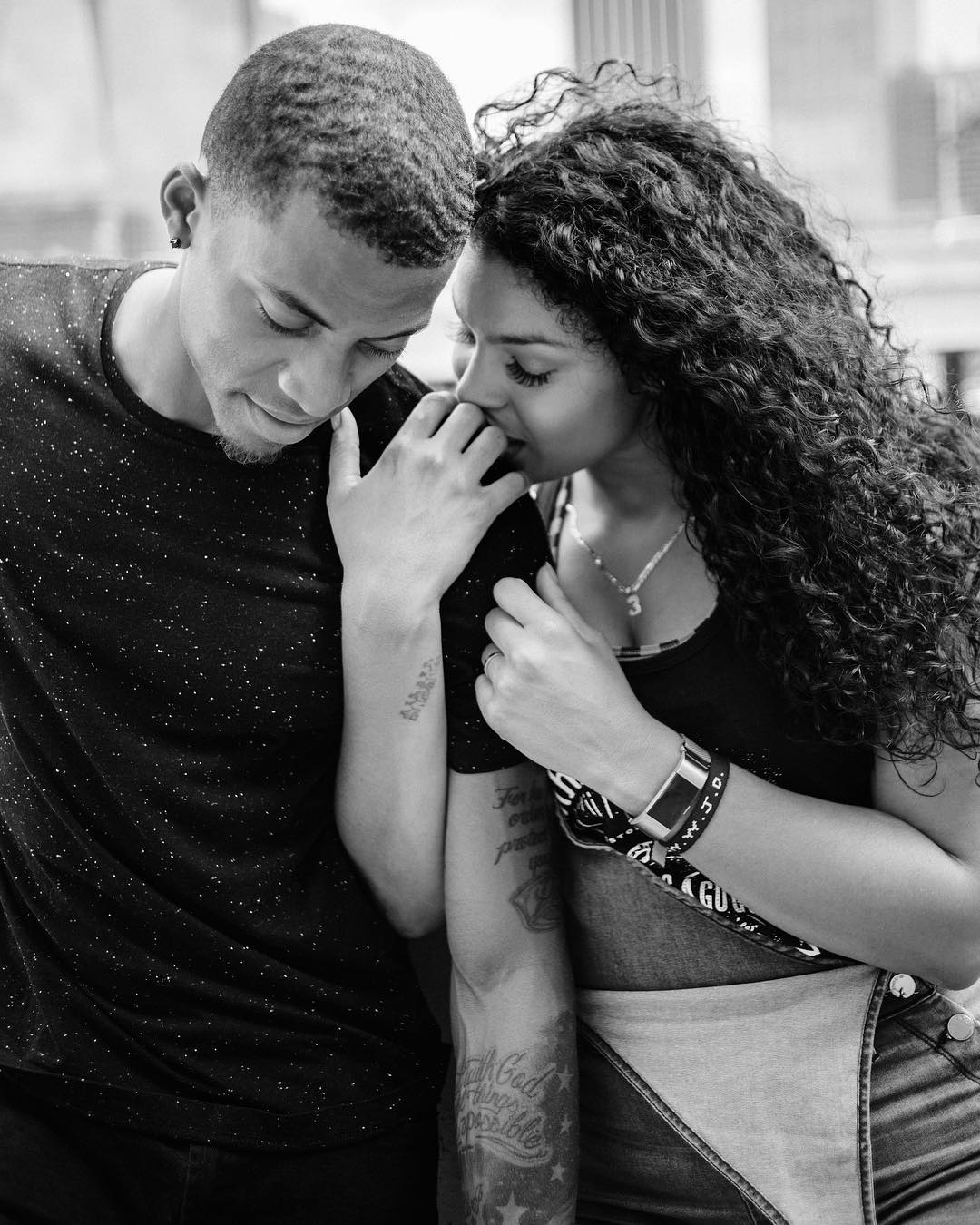 From Dana's social media behaviour it looks like he has a lot in common with the singer. Both of them prioritise family above most other things, they are both fitness freaks and often photographed working out together. Jordin and Dana are also both religious and often caption their Instagram posts with Bible quotes.
Jordin explained what their matrimonial union means to her thus: "It just... solidifies the whole team sentiment of a relationship. You know you're still individuals, but at the same time everything is about 'we' and 'us' as opposed to 'you' and 'I.'"
Now, the adorable couple has a new reason to celebrate. They reportedly found out about the pregnancy a month after their wedding. "It's been really crazy because everything changes," she admitted. "Once we got over the initial shock of it, now again just like it is with the marriage, to be able to share that this amazing thing is happening, it's such a great thing. We did this together!"
The dad-to-be is also on the same page. Jordin revealed, "He's been like, 'I want to shout it from the mountain tops!' We're really proud to be married to each other and to be celebrating this."
Here's wishing the happy couple a wonderful life with each other and the new addition to their family.
If you have any views or stories that you would like to share with us, drop us an email at writetous@meawwworld.com