Good news for Angelina Jolie fans who are worried over her 'skinny' pictures
Fans have shown their concern over recent pictures of Angelina Jolie where she looks frail and skinny.
Angelina Jolie and Brad Pitt announced their separation in 2014 and even though it has been nearly three years since the power couple split, it seems like Angelina is having a hard time trying to pull herself together. Some of her fans have also noticed the sudden and drastic weight loss that the actress has suffered.
In an exclusive interview with Hollywood Life, a "source" close to the actress revealed that the split has had an impact on her diet and health and as it turns out, Angelina is aware of it.
The source said, "All of the stress really took a toll on Angelina, and her main focus now, aside from the kids, is getting her health back on track again."
The separation had caused her to have anxiety and a lot of stress due to which the Mr. and Mrs. Smith actress experienced weight loss. "Whenever she's under stress, Angelina always loses her appetite unless she has someone by her side making sure she's eating regularly," the source said. 
Previously, the actress also had the tendency to skip meals due to which her health kept deteriorating. "She has a tendency to skip meals and lose weight, which really isn't good, as she's so thin anyway.
Now that she's finally feeling better emotionally though, she can start concentrating on her health again," the source revealed.
Meanwhile, there had been various claims stating that the actress was planning a fourth marriage but the insider source denied such claims. The source believed that the reports were false as Angelina and Brad have not even finalized their divorce. 
There is no denying that the breakup had taken a big toll on the Maleficent actress and she had been spending most of her time taking care of her kids and work to avoid confrontation with the situation, but things seem to have taken a turn for the better for Angelina. 
The source said, "The past year, following the split from Brad, has been monumentally stressful and challenging for Angelina, and she's only now getting to the point where she feels she can breathe again." In various interviews, Angelina had opened up about how hard the breakup had been for her. 
In an interview with Hollywood Life, the actress mentioned that she never wanted to be single and neither is there anything nice about it. In fact, she believes it is just hard to deal with things after being in a committed relationship for a long time.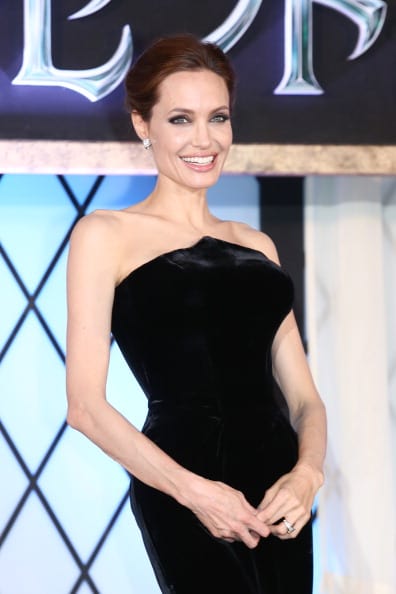 At one point, things got so hard for the actress that she had to pull herself together and remind herself that she had to get it together for the sake of her kids. "Sometimes maybe it appears I am pulling it all together, but really I am just trying to get through my days," she revealed.
To make matters worse, Angelina was also diagnosed with Preventive Double Mastectomy due to which her ovaries had to be removed. Later, it was found that she had hypertension and Bell's Palsy - a disorder that is characterized by sudden weakness in the muscles on one side of the face.
At this point, the actress was struggling emotionally and physically. She said, "Emotionally, it's been a very difficult year," she added. "I have had some other health issues. So my health is something I have to monitor." But despite all this, she never thought about giving up.
"I feel sometimes that my body has taken a hit, but I try to laugh as much as possible," she said. Angelina has six kids, Maddox, Pax, Zahara, Shiloh, Knox, and Vivienne. While Maddox, Zahara, and Pax were adopted from orphanages in Cambodia and Ethiopia, Shiloh, Knox, and Vivienne are Brad and Angelina's biological children. 
"We tend to get so stressed that our children feel our stress when they need to feel our joy. Even if you are going through Chemo, you need to find the ability to love and laugh. It may sound like a postcard, but it's true," she told The Telegraph. 
The actress was spotted recently at the Egyptian Theatre in Hollywood for a question and answer session. She was seen wearing a chic grey blouse and a fitted black skirt which she had paired with ankle boots. With minimal makeup on, Angelina stole the show as she looked flawless.
If you have any views or stories that you would like to share with us, drop us an email at writetous@meawwworld.com