Gerard Butler was asked to pick the better kisser between Angelina Jolie and Jennifer Aniston...his answer was...
The actor revealed a lot of raunchy details of his life in his interview
Gerard Butler is one lucky man! He was fortunate enough to kiss both Jennifer Aniston and Angelina Jolie.
Butler, who has played the on-screen love interest of both the formerly feuding actresses, was put on the spot during a game of Plead the Fifth on Watch What Happens Live with Andy Cohen. 
Cohen allows guests to avoid one question, as per the amendment, but as the Scot had already pleaded once, he was forced to make a decision on Aniston vs Jolie. When Andy Cohen asked Gerard this question, the actor definitely seemed unwilling to respond to this.
Answering the tricky question, Butler said: "Jennifer Aniston. I'm just going, you know, I'm just taking you by surprise."
We are wondering what would be Brad Pitt's answer to this awkward question.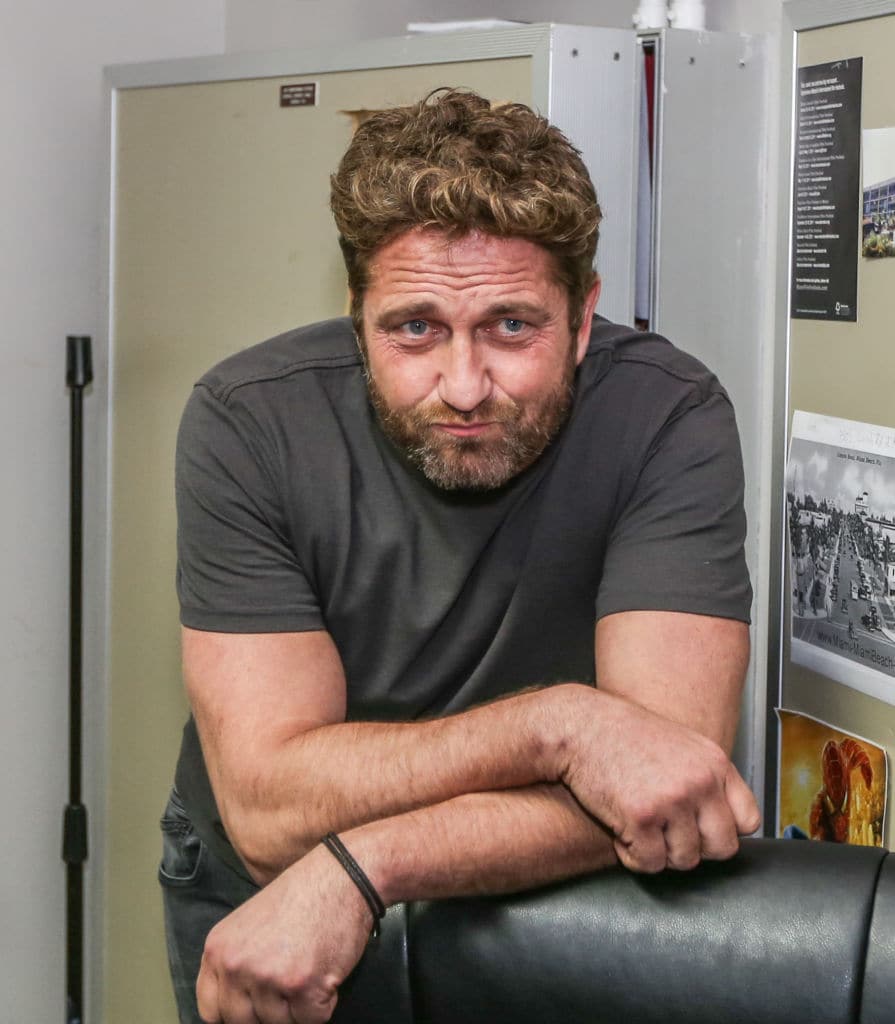 Andy managed to put Gerard in a really unpleasant position by asking him such a question, but we love the fact that he was able to respond sincerely to the challenge.
After all, when you accept an invitation to Andy's show you know what you're getting yourself into and you have to go there well prepared for anything to happen.
Butler, 48, shared a kiss with Jolie in 2003 when they starred in Lara Croft, seven years before his smooch with Aniston on-screen for The Bounty Hunter. 
Jolie and Aniston have been high-profile love rivals since Aniston's five-year marriage to actor Brad Pitt ended shortly after Pitt met Jolie filming Mr and Mrs Smith. 
Aniston and Pitt divorced over 12 years ago but her relationship with Jolie is still hot on everyone's lips, with 50 Shades actress Dakota Johnson was pictured giving Jolie the side eye as Aniston took to the stage at the Golden Globes.
The first question asked by Andy on the show was what movie Gerard did just for the money, and he refused to answer that. When he got the second question, it was imperative that he answered because that's how the game goes.
When asked on the show about where the craziest place he's had sex is, he said: "I'm trying to think, I've had sex in some pretty crazy places.
"[On a plane?] Actually, no. I had sex on the side of a volcano once. That was pretty cool. Actually, it was pretty hot. And on a glacier."
"If you're somewhere interesting, you kind of think, 'It would be nice to…' "
But the Den of Thieves star – who is dating Morgan Brown – admitted it was "not fun" making love out on the ice. He confessed: "I've got to be honest, it was not fun. My ass stuck to the ice."
If you have any views or stories that you would like to share with us, drop us an email at writetous@meawwworld.com