Gal Gadot's daughter is already eyeing mother's iconic role as Wonder Woman
Wonder Woman director Patty Jenkins shares some details on the sequel and how she wants the new movie to be different in more ways than one.
One of the biggest highlights of 2017 was Gal Gadot - not Wonder Woman - but Gal Gadot! The actress, who initially faced fan backlash when her casting as Wonder Woman was announced, won the world over with her charm, persona, strength and tremendous screen presence in the 2017 superhero film.
She because a real-life hero to women and kids all over so it comes as no surprise that now her younger daughter wants to follow suit and take over the Wonder Woman role one day.
Gadot has two daughters with husband, Yaron Versano - 6-year-old Alma and baby Maya, who was born last March. In a new interview with ET Canada, Gadot revealed that Alma loves the attention her mom's iconic movie role has brought and has already set a goal for herself later in life: Taking over the role. 
"She didn't watch the movie yet because I'm the mother and I just try and protect her and give her normal things, but she will definitely. She's very proud. She's very, very proud… She's already asked me if she can take over when I'm older," Gadot said.
In the interim, Gadot should have plenty more opportunities to show her oldest daughter the power of Wonder Woman. In addition, to Wonder Woman 2, Gadot is expected to reprise the role in Justice League: Part 2 and The Flash-based film Flashpoint; and given her immense popularity in the DC Extended Universe, don't be surprised if she turns up in other DCEU solo movies.
2017's Wonder Woman made Gadot the highest grossing movie actress of the year. Between the film's $100 million opening in June and the honor, however, lots of big things happened for Wonder Woman, including the distinction of becoming the top film of the summer at the domestic box office and the highest-grossing superhero origin movie ever with a stateside take of $412.5 million.
Gadot and director Patty Jenkins will be reteaming for a sequel to Wonder Woman, which is slated for a November 1, 2019, release.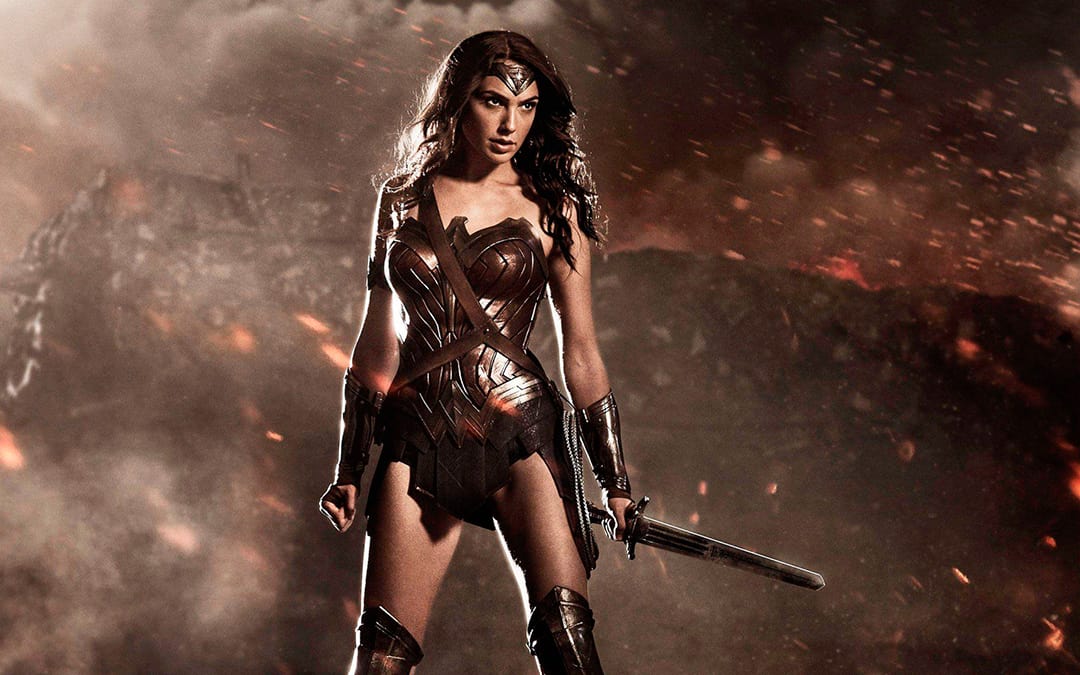 There are already questions about when Wonder Woman 2 will take place, as well as how Chris Pine could return in the film, and which of Diana's rogue's gallery will serve as the sequel's primary antagonist.
Jenkins, for her part, told ET that she wants the Wonder Woman sequel to feel like a completely new movie in more ways than one:
"We're actually making a totally different film with a lot of the same, similar like things that we love, but it's its own movie completely, so it's not 'two' to us. It's an entirely new adventure together that we couldn't be luckier [to do]."
Jenkins also touched on the possibility of TV's Wonder Woman (Lynda Carter) making a cameo in Wonder Woman 2, after she was unable to do so in the first installment.
"We'll see. Lynda is one of the dearest people to us, has been a great mentor and dear friend. And we actually desperately tried to get her in the first one and we had the scheduling that couldn't work, so she's always been a part of our Wonder Woman family. We won't say anything yet, but we certainly—there's no lack of trying," she said. 
Production on Wonder Woman 2 is slated to begin this summer, so casting updates will start flowing in before then and, hopefully, offer more story details for the film in the process.
In between then, Gadot is sure to keep herself busy with other projects including the deep sea thriller film Deeper opposite Bradley Cooper.
If you have any views or stories that you would like to share with us, drop us an email at writetous@meawwworld.com