Here's everything you need to know about Tommy Wiseau - the guy James Franco plays in The Disaster Artist
Tommy Wiseau directed and starred in the cult film, The Room - deemed as 'the worst film ever made'.
James Franco-starrer The Disaster Artist opens wide in US theatres on December 8, 2017, after getting a limited release today (December 1). The film is about 'the best worst movie ever made' and has the super talented James Franco playing Tommy Wiseau - the guy who pumped $6 million of his own money to make The Room (2003).
Wiseau blew most of his own money on frivolous expenses like buying film equipment instead of renting and insisting on shooting both digitally and on film. In one particular sequence, the actors are seen on a roof with a greenscreen backdrop - when they are actually shooting on a building rooftop.
With his unintelligible script, zany acting techniques and inscrutable accent, everyone involved in the production was certain it would fail.
Yet, The Room turned out to be one of those movies that were so bad, that it was good! Its unintentional hilarity earned it a cult status with several fans, to this day, attending midnight screenings of the movie in Los Angeles. Videos highlighting the film's most cringe-worthy moments have garnered millions of views on YouTube. 
Now, the story behind the making of the movie — detailed in The Disaster Artist: My Life Inside The Room, the Greatest Bad Movie Ever Made, a book that was written by Wiseau's Room co-star and sometimes best friend Greg Sestero — is coming to theaters with Franco's film, which he directed and stars in as Wiseau.
While Sestero's book highlights many aspects of Wiseau's life and quirky personality, his past, source of income and even his real name continues to be a mystery. Well, thanks to Entertainment Weekly - here's some clarity on who exactly Tommy Wiseau is.
Where is he from?
Wiseau, for reasons best known to him, has never come clean about where he's actually from. While he's got a peculiar accent, he's always maintained that he's from the US. However, during a recent appearance on Jimmy Kimmel Live!, he offered what looked like some credible insight into his place of birth.
"I'm originally from Europe, but I'm, right now, American like everybody else. Long story short, I used to grow up in New Orleans, Louisiana," he said. "So, people ask me, 'Where you come from?' Right? So, what'd you wanna do? Which country do you pick? Um, you know, I pick New Orleans."
Meanwhile, filmmaker Rick Harper, who made a documentary about The Room titled Room Full of Spoons, found through his own research that Wiseau was born in the Polish city of Poznań.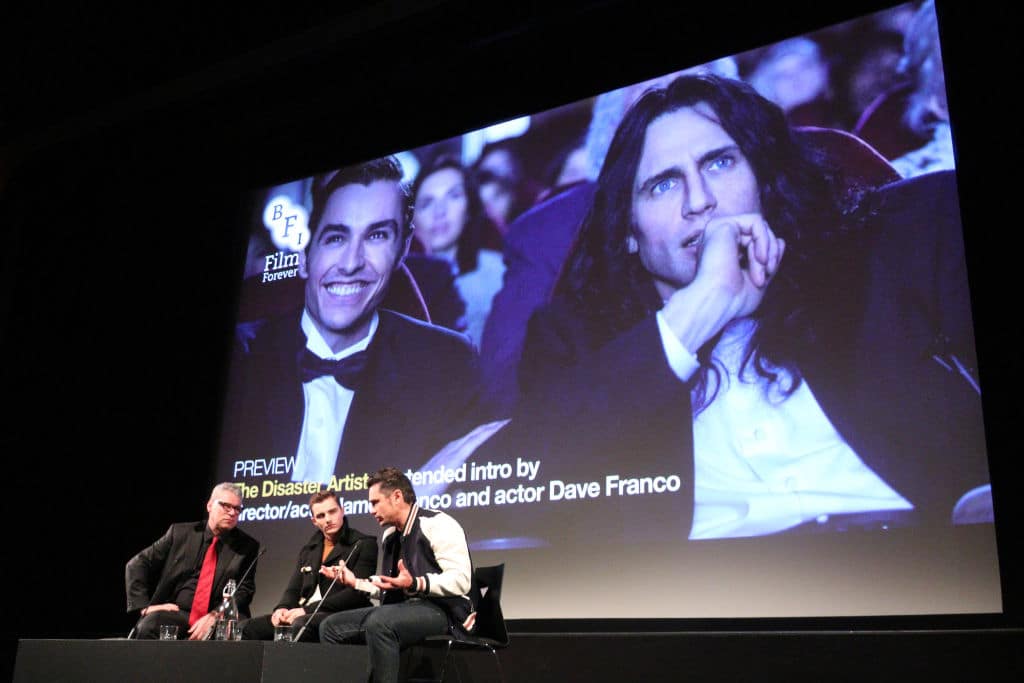 In The Disaster Artist, Sestero also found evidence that Wiseau was born in Eastern Europe, after gaining access to immigration papers through Wiseau's brother's girlfriend.
What is his real age?
In one of his latest interviews, while promoting The Disaster Artist, Franco said that Wiseau was around 50 when he played the 20-something Johnny in The Room. Sestero ended up learning from Wiseau's brother's girlfriend that he was born in the 1950s, and Harper later pinned the year down to 1955, making Wiseau around 48 during the production of The Room.
What's the source of his wealth?
"[The Room] cost $6 million to make… and it looks like it cost about $6," Franco said at the Toronto Film Festival. "There was an insane billboard in L.A. for like five years that [Wiseau] must have paid hundreds of thousands of dollars alone, and it is the scariest thing you've ever seen, with his lazy eye, like, staring at you. It looks like an ad for a cult … But [the advertising] paid off, because [The Room] plays in almost every major city at least once a year. I think we worked it out that he must make half a million or a million dollars a year, or something like that."
In The Disaster Artist, Sestero writes that Wiseau claimed to have made a killing flipping real estate in San Francisco, but Sestero never believed that to be true. As per the EW report, there has been speculation that he was awarded a large settlement after getting into a car accident with a wealthy Hollywood producer. While there's no evidence for this, Wiseau was in a car accident and has said the near-death experience inspired him to pursue acting, according to Sestero.
In 2008, he told EW he made his money in retail — a claim repeated in The Disaster Artist. "We import from Korea the leather jackets that we design here in America," he said. "If you work, you have to save money, right? I didn't get money from the sky. I was preparing, let's put it this way."
If you have any views or stories that you would like to share with us, drop us an email at writetous@meawwworld.com