Destiny's Child may reunite in 2018 and we are so excited!
Fans live in hope as there are talks about famous group Destiny's Child reuniting this 2018 for Coachella.
It looks like old-time favorites, Destiny's Child could be reuniting in 2018. A recent tweet left fans from across the world hopeful and ready to see the famous diva group perform together again. A lot of clues suggest that a reunion is being contemplated, and you will find it difficult to think about anything else.
The tweet which provoked and pushed these reactions was posted by @DaKingKK and highlights four social media posts which are worthy to note and speculate about. 
The tweet which was captioned, " THEY. ARE. COMING. COACHELLA IS ABOUT TO BE LEGENDARY." The tweet highlights a picture of Beyonce, an Insta story shared by Michelle Williams, and two posts made by the original members of Destiny Child, LaTavia Roberson, and LeToya Luckett. 
If you look at these as individual posts sure it does not seem like anything extraordinary but when clubbed together, we are all 'ready for this jelly'.
---
THEY. ARE. COMING. COACHELLA IS ABOUT TO BE LEGENDARY. pic.twitter.com/5RMCahlvAS

— Getaway Car 🐍 (@DaKingKK) December 12, 2017
---
It is known that Queen Bey herself is set to headline Coachella this coming 2018 and a theory is implying that the much-longed-for reunion could happen there. 
Now let us break down these clues one by one and add up the bits to see what the theory says. The first clue to the fact that there could be a Destiny's Child reunion, is the picture of Beyonce, in which she is seen wearing an ACDC top. The interesting part is that only the 'DC' part of the shirt is visible in the picture. 
The photograph may not have been posted by her directly, but the image was presented on her official website. A lot of people may not consider this to be a valid sign, but it's Beyonce we are talking about. There are no mistakes or accidents when it's Queen Bey involved. This particular picture seems to be a casual and cool tribute to her former band. 
The second clue comes from Michelle William's Instagram story where she shared a picture of an old outfit of hers. This outfit was iconic from Destiny's Child Half Time show during the 2013 Superbowl. The picture was captioned "y'all remember this performance outfit..." 
---
Michelle Williams reminisces on her 2013 Super Bowl Halftime Show Performance with Beyoncé via Instagram! | https://t.co/d32hCuDDUG pic.twitter.com/7eXuVarvVq

— Beyoncé | FOTP (@FOTPBeyonceNews) December 13, 2017
---
The last two clues are from the two original members LeToya Luckett and LaTavia Roberson. Towards the end of October, Luckett actually shared a nostalgic picture of the former diva group which makes it seem like she is waiting for that group to meet again or at least expecting it to. Looks like the group was reminiscing about old times and of course that seems like motivation enough to reunite or at least that is what we hope for. 
If you look at this picture alongside Roberson's tweet which went like this,"I have so much to tell you guys! All I'm allowed to say right now is.. never mind," you know the theory looks a lot more solid and possibly real. Is it possible that she was trying her best not to reveal to us a secret Destiny's Child reunion? 
---
I have so much to tell you guys! All I'm allowed to say right now is.. never mind. 😊🤐

— LaTavia Roberson 🎀 (@IamLaTavia) December 5, 2017
---
There is another piece of information and evidence which does not include any of these tweets but the fact is that 2018 marks the 20th anniversary of Destiny's Child debut album. The debut album was released in the year 1998 and featured Beyonce, Roberson, Luckett, and Kelly Rowland.
The album released in February and Coachella is set to take place in April, so it won't happen on the same day, but as far as fans are concerned, their reunion could happen anytime and fans are ecstatic about it. 
The popular Destiny's Child left a lot of broken hearts after they disbanded a long time ago. Instead of making matters complicated and getting into petty fights, the group decided to amicably part ways and announced to their fans in a sincere and heartfelt way.
"After all these wonderful years working together, we realized that now is the time to pursue our personal goals and solo efforts in earnest. … No matter what happens, we will always love each other as friends and sisters and will always support each other as artists."
The official press release took place in the year 2005 and they were extremely cautious about using the term 'breakup'. Some people believe that the band disbanded because of Beyonce's rising career but despite this, the band remained close and met up on several occasions.
There are several facts that most people are unaware of when it comes to why it disbanded. Beyonce was not the one to fly solo first and it was actually Kelly and Michelle.
Another interesting fact about Destiny's Child is that Jay-Z actually helped write one of the band's hit song Lose my breath. According to Beyonce, "I told him we heard this crazy track and it's going to have everyone losing their breath, and he was like, 'I got it, [singing] "Can you keep up?"' He actually came up with the chorus without even hearing the track."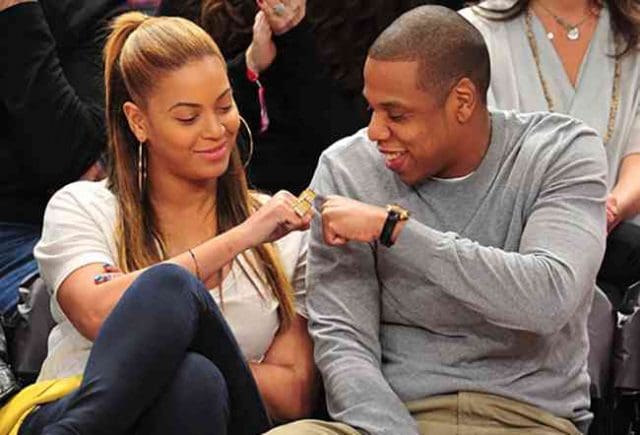 We live in hope that the superfly diva group will reunite for a treat this 2018 but only time will tell if all the speculation was worth it and if its real. 
If you have any views or stories that you would like to share with us, drop us an email at writetous@meawwworld.com