David Hasselhoff's model daughter strips for sultry body positive shoot, and we're already more confident
To send out the message of self-love, model Hayley Hasselhoff takes off her clothes and looks stunning.
In a sultry photo shoot, Hayley Hasselhoff, actor David Hasselhoff's daughter showed off her beautiful curves to send out a message of body positivity. A plus-sized, curvy model, she looks stunning in the photoshoot for the body positive magazine SLiNK.
Hayley, 25, said the shoot helped her embrace her body, reported People. "Having our cover shoot be in lingerie was a very empowering moment for myself," she told the magazine. "During this shoot, I was empowered to wear lingerie and love all of my body's flaws in that moment."
The model is encouraging women to gain that same appreciation for their body. "We as women need to love our bodies for all that they give us, not only what they show," she said. "We all have moments of doubt in our body but we must rise above and love our bodies for all that they are."
"There's an importance to having a magazine that sole purpose is centered around body confidence, fashion, and curve," she said.
The model posed in satin lingerie while in a bedroom at The Westbridge Hotel in London in white, black and pink bra and panties that accentuated her curves and we are loving the looks. See for yourself.
She sizzled in this cage style bra and mesh panties.
The 5'7" curvaceous model had her super blonde mane pulled back tight with dramatically lined eyes and pretty pink matte lips. Hayley was shot by photographer Roberto Aguilar with antique furniture painted gold as well as antique lamps in the background, according to Daily Mail.
"I am so excited to present my cover with SLiNK Magazine. I've worked with the magazine on multiple projects in the past and hold them in such a dear place in my heart,' said the star reportedly, who is with Ford Models. Thank you to everyone on the team. It was an absolute pleasure to work on this with people I hold so dear to my heart,"she wrote on her Instagram. Don't we just love when all kinds of women are represented in fashion? YES we do!
The diva also mentioned that she felt good about the shoot. 'I was empowered to wear lingerie and love all of my body's flaws in that moment,' she said reportedly.
This is the 23rd issue of SLiNK which has featured Jordyn Woods on the cover in the past and has featured Ashley Graham as well as Tess Holliday. The magazine has said its mission is to 'gather a host of opinion makers that are really helping to define the ever-growing curve marketplace that continues to rapidly grow and develop to become a fast-paced and competitive place.' Take a look at their previous covers. Gorgeous, we think!
Take inspiration from these women and show some love to your body too!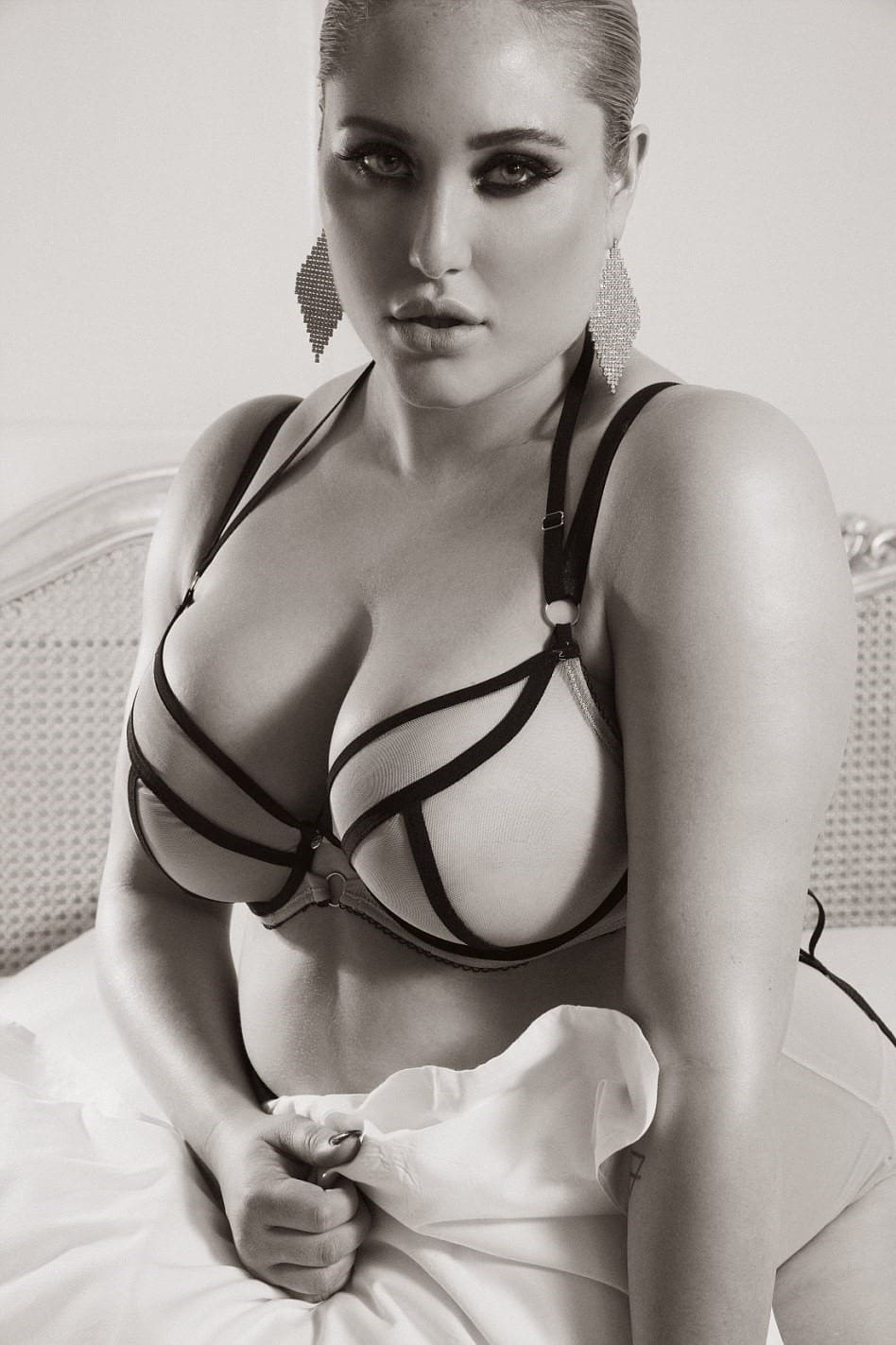 We are sure David is a proud father! 
If you have any views or stories that you would like to share with us, drop us an email at writetous@meawwworld.com