David Cassidy cuts estranged daughter Katie Cassidy completely out of his will
David Cassidy left his will behind but refused to include estranged daughter Katie Cassidy in it.
The world was left in tears when the news about the death of David Cassidy was announced on November 21. The singer was surrounded by all his loved ones but before his death, but there was one relationship that David could not improve and that was his relationship with estranged daughter, Katie Cassidy. 
The recent documents obtained by The Blast with regard to the Will that was written by David before his death proves that Katie and he shared a complicated relationship. The Will clearly states that David has two children, Katie Cassidy and Beau Cassidy but the entire assets would go to his son Beau Cassidy. 
David also mentioned that Katie will be receiving zero benefits from his fortune. The Will read, "All references in this Trust to my "child or children" are to Beau David Cassidy and such references shall not include Katherine Evelyn Cassidy nor any descendant of Katherine Evelyn Cassidy." 
The document also states that David had approximately $150,000 in various assets, all of which will go to Beau. On the other hand, David's  three half-siblings will get anything that is considered to be "music memorabilia." While David was Katie's biological father, she was raised by her mother Sherry Williams and stepfather Richard Benedon. 
The Will was filed in 2004 and was named after David's then-wife Sue Shifrin, as the personal representative under the Will. However, after they got divorced in 2016, David's cousin took over the role. Throughout his life, David had never tried to hide the unusual relationship he and his daughter shared.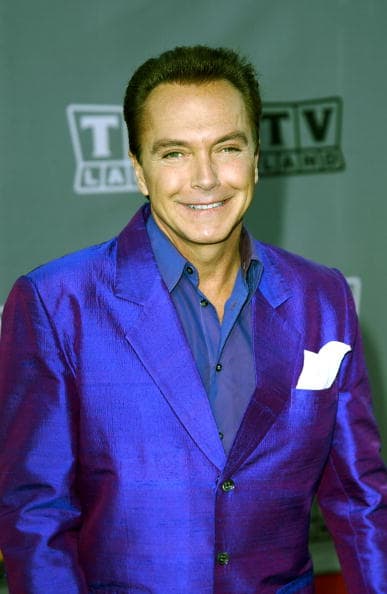 In an interview with People, David spoke about their relationship. "Because I didn't raise her, I didn't have to parent her," he said. "I'm always here and totally nonjudgmental." In fact, Katie, who was present in the same interview agreed that David was more like a friend to her who she believed she could share everything with. 
"To be able to go to someone I'm genetically linked to, tell them anything and know that they're not going to judge me — it's unbelievable," Katie told. "It's nice when your dad can be your friend." Since the two shared a common career background, there was a lot that Katie got to learn from her dad.
Katie, who plays the role of Black Canary in the hit television series Arrow, revealed how David had given her the greatest advice when it comes to working and its something that has stayed with the actress ever since. Right from fame to money, David managed to cover some of the important life lessons. 
"Do not work for money. Do not work for fame. Work for the work. And if you get a great role and they offer you nothing, take it," Katie revealed the words spoken by David and confessed that she holds the advice dearly and follows it.
Meanwhile, David admits that he wasn't exactly a father figure for Katie as he did not raise her. I wasn't her father. I was her biological father but I didn't raise her." David said he was really proud of her daughter for the things she had achieved in life. 
"She has a completely different life. "I'm proud of her," adds Cassidy. "She's very talented. It's hard for me to even accept how old she is now, like 30." At the time of his death, Katie had been by his side and even thanked people for their love and support while revealing the last words of her dad.
"Words can't express the solace our family's received from all the love & support during this trying time. My father's last words were "So much wasted time". This will be a daily reminder for me to share my gratitude with those I love as to never waste another minute....thank you," she wrote. 
The announcement of his death was made by David's representative Jo-Ann Geffen in a statement which was released a while after the singer's death. "On behalf of the entire Cassidy family, it is with great sadness that we announce the passing of our father, our uncle, and our dear brother, David Cassidy."
"David died surrounded by those he loved, with joy in his heart and free from the pain that had gripped him for so long. Thank you for the abundance and support you have shown him these many years," the statement read. The actor was suffering from liver and kidney failure before his death. 
If you have any views or stories that you would like to share with us, drop us an email at writetous@meawwworld.com