This celebrity's painting sold for a whopping $10,000 at auction, but was it worth it?
In wake of the mass shootings, the singer decided to put her artistic skills to good use and painted a picture, which sold at an auction for $10,000.
Britney Spears is a great singer and gave many chartbusters in the late 90s, but who knew that she could also paint? The Toxic singer shared a video on her Instagram in which she was seen enjoying the weather while she stroked her brush on a canvas. 
Britney captioned the video as "Sometimes you just gotta play!!!!!!". The video received nearly five million views in less than a day and the fans became curious as to what the singer had been painting. Some of her fans called her 'queen of art' while the others believed that it was a great way to unwind.
---
---
One user wrote, "how can one person be so perfect." While another commented, "keep up the fluidity of your mind and mesmerize one and all." After the painting was finished, Britney auctioned off the painting in order to help the victims of the recent mass shooting in Las Vegas. 
The painting was donated to Vegas Cares, an auction that took place for the benefit of the victims of last month's Las Vegas mass shooting. The auctioneer for the event was English entertainment reporter Robin Leach and he was also one of the many bidders for the painting. 
Leach was able to get his hands on the painting by shelling out $10,000 for it. Britney shared her happiness for being able to help people who were affected by the massacre. She told, "I'm so proud to call Vegas my second home and I'm pleased to participate in this Vegas Cares show."
The singer also revealed the reason why she painted flowers. "The flowers in my painting represent a new beginning, and it's in that spirit that we move forward," she said in her speech. This is not the first time that the actress has been involved in philanthropic work.
Since December 2013, Britney has had a concert residency - "Pieces of Me" - which is held at the Planet Hollywood Resort & Casino in Las Vegas. The singer performs there more than 50 times in a year. This long-running concert will finally come to an end on  December 31.
The money that is generated by the Vegas Cares benefit will be used to make a memorial art piece commemorating the 58 victims killed in the shooting. Apart from the charitable concerts, Britney has previously also made many generous donations. 
The singer once donated $30,000 to Spirituality for Kids, a division of the Kabbalah Centre. In 2005, she gave away $590,000, which also included a donation of $350,000 to relief programs that were related to Hurricane Katrina. 
At the same time, Britney donated $175,000 alone to Habitat for Humanity. The singer has also supported charities such as Barbara Davis Center for Childhood Diabetes, Luke Neuhedel Foundation, Elton John AIDS Foundation, among others. 
As for Britney's painting skills, the singer has always had an eye for creativity. In an earlier radio interview, Britney revealed how much she enjoyed painting. "I have an art room, and I just paint on the walls and do all this kind of crazy stuff," she said.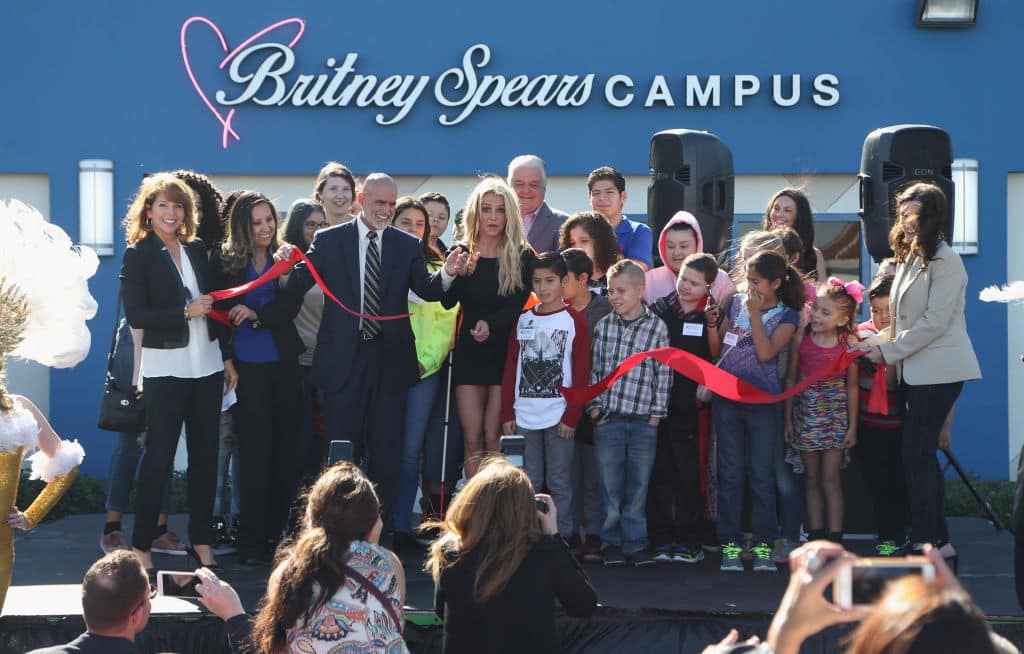 "I bought [Mariah Carey's] new greatest hits, and her new Infinity record yesterday, and I was just in there with my top off, just like painting and doing all this artsy fartsy stuff," the singer continued. 
If you have any views or stories that you would like to share with us, drop us an email at writetous@meawwworld.com