5 reasons why Miranda Lambert is enjoying life after Blake Shelton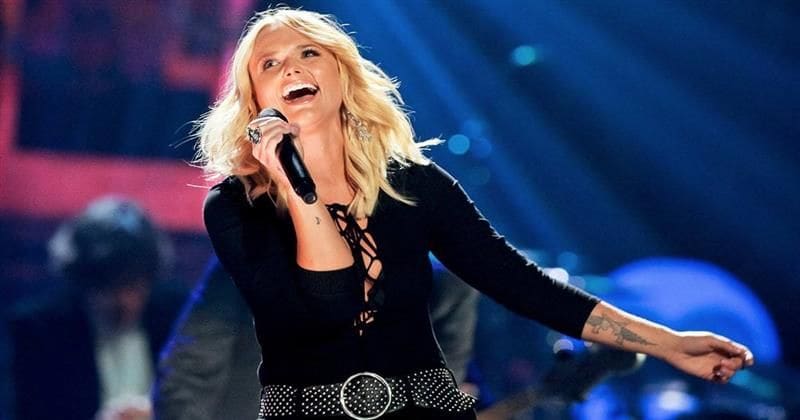 It's been more than two years since Blake Shelton and Miranda Lambert got divorced. The once king and queen of country music never really revealed why their four-year-marriage ended so suddenly, even as their loyal fans searched for answers. In the months after their split, several theories, from cheating rumors to conflicting work schedules suggested that their marriage had been rocky for a while and that both parties were smarting from the pain. This was all too visible in the albums they released after their divorce. Their music brimmed with grief, anger, resentment and finally, happiness.
Two years later, Shelton and Lambert seem to be in a better place now, even if country music has lost one of its most popular couples. Shelton has been vocal about his love for Gwen Stefani. The two are even rumoured to be trying for a baby.
Shelton's ex-wife has also moved on from the man she dated for five years and remained married to for four years. Lambert, who got her fans' sympathy after the divorce refused to project herself as the victim. Instead, she went through a metamorphosis of sorts and experienced these significant changes in her life.
#1 The Over You singer grew as a songwriter
Confronting and dealing with emotional baggage from a relationship is one of the most difficult things that can happen to a person. Yet, Lambert said dealing with the pain of her divorce made her a better songwriter. She was honest about her emotional experience and this honesty shined when she collaborated with people in the music industry. The 33-year-old singer said, "[And I] got to be better friends with the people that I write the songs with, just really getting that honest with each other and sitting there on a porch drinking wine..." according to Billboard.
#2 She found love again
The Texas native is in a happy place with blues singer Anderson East. They met when they collaborated on her song, Pushing Time in 2015. In December that year, Lambert started dating East and they've together for the past two years. On September 12, Lambert marked their two year anniversary with an adorable picture of her kissing his cheek. She captioned it, "Oh how I remember well, sunset on September 12th..." #PushingTime #2yearstoday #bamaboy." According to sources, the 30-year-old singer and Lambert have discussed marriage and kids and it's something they both want.
#3 Lambert turned her vulnerability into a strength on her new album
Lambert's new album, Weight of these Wings, unlike Shelton's album, isn't about heartbreak. Instead, it is about the emotional journey she undertook after their divorce. The songs on the album capture her happy days, her sadness, her vices and even the days she celebrated life. The Weight of these Wings isn't born out of angst; it is an honest depiction of what people go through when they experience loss. "I'm known for my fiery personality and my confidence, but that's not me all the time. I won't look at things ever again in the same light because different things in your life bring you to a deeper level with yourself. I won't take the pain for granted anymore," Us Weekly quoted her as saying.
#2 And it worked in her favor
She's currently leading the nominations for Country Music Awards 2017. Her album, Weight of these Wings is nominated for Album of the Year, Song of the Year, Single of the Year, Music Video of the Year and she's nominated for female vocalist of the year. Lambert has the most nominations this year.
#1 The Tin Man songstress realized she has a problem
Lambert has said on several occasions that the months after the divorce were probably some of the worst times in her life. She sat on her porch crying, drowning her sorrow in glasses of whiskey and spending long hours at pubs in Nashville. However, she picked herself up before she could fall further into an abyss of sorrow and pity. She told ET Canada, "I realized that I was taking an Uber for the third day in a row to pick up my Jeep — I drive a Jeep Grand Cherokee. I smelled like smoke and I was wearing clothes from yesterday and I was like, 'This is three days in a row. This is probably a problem."