Black Panther Chadwick Boseman is following in the footsteps of these 10 iconic lead roles played by black actors
Black Panther will be Marvel Studio's first solo film with a black actor in lead role.
Black Panther is a pretty cool comic book character – maybe not as popular as a Batman or Spider-Man. However, what makes him really special is that he's the first Black superhero to get a solo film.
As actor Chadwick Boseman gears up to play the Marvel superhero who was introduced in Captain America: Civil War, all eyes are on the first black superhero ever. Black Panther is set to release in February 2018 and the character will also be a big part of Avengers 3 and 4. 
In a recent interview, Boseman spoke in detail about the importance of the character's diversity, saying, "Obviously, I know how important it is, particularly for people of African descent."
"I feel the energy. The image itself opens people's minds up. You can talk about it all you want, you can have it in a comic book, you can even do an animated series, but when you see real people doing it, it changes something inside of you." He added, "It's going to be a big deal because there's not just black people or people of African descent that want to see it, I think everybody wants to see it. That's the beautiful thing."
Here's a lowdown on 10 other iconic and memorable lead roles played by Black actors in Hollywood.
Morgan Freeman in Invictus
Morgan Freeman plays Nelson Mandela in Invictus. This one is clearly one of the most iconic roles in the legend's illustrious career. According to The New York Times, the actor has "the manipulative charm, the serene confidence, the force of purpose, the hint of mischief and the lonely regret that made the leader one of the most fascinating political figures of his time".
Don Cheadle in Hotel Rwanda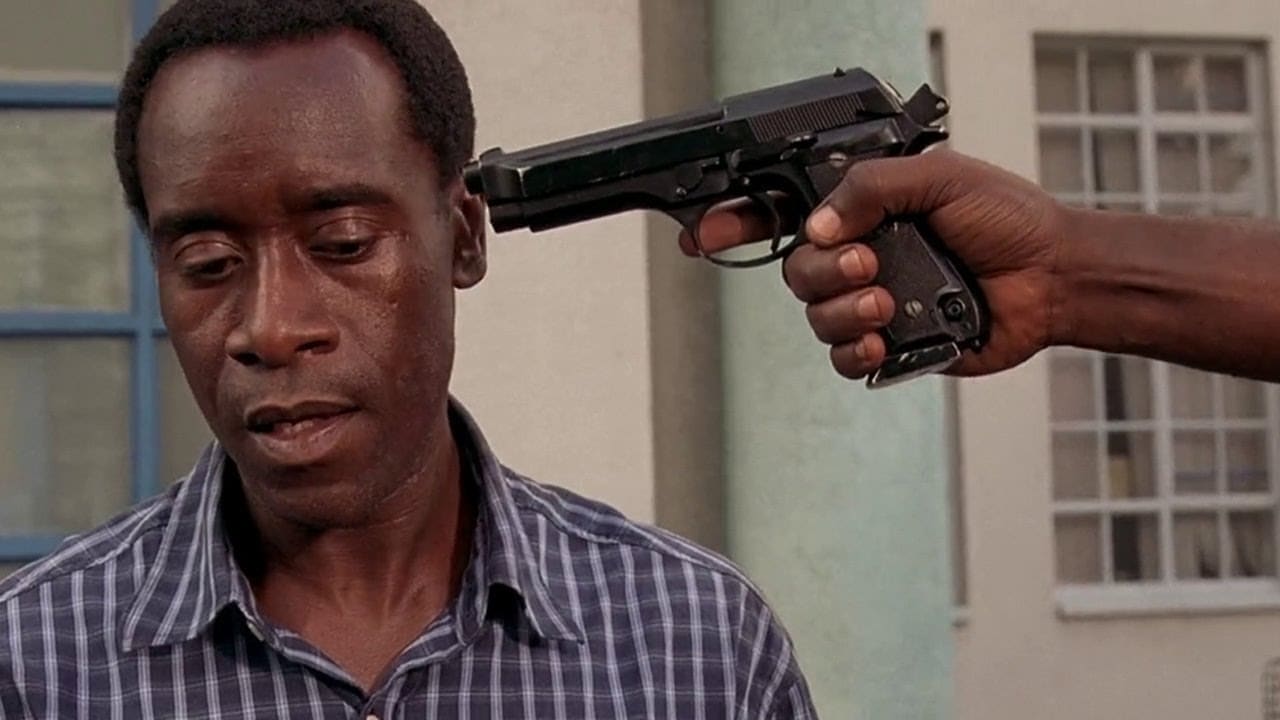 Fans of the Marvel Cinematic Universe may know Cheadle as War Machine, but his role as Paul Rusesabagina in Hotel Rwanda was something that really put him on the map in Hollywood. An apparently powerless man who turns out to be a formidable, masterful servant, Cheadle's character represented humanity in the most turbulent of times.
Denzel Washington in Training Day
This is the movie that won Denzel Washington the Oscar in 2001 for Best Actor. The dark, gritty movie follows a single day in the life of rookie cop Jake Hoyt (Ethan Hawk) as he is subject to a single day of evaluation by a senior, decorated police narcotics officer Alonzo Harris (Washington). Almost immediately, Hoyt is placed on the back foot, constantly caught off guard by Alonzo's nature, his ability to switch between a cold, no-nonsense street-wise player, a genuinely caring and good intentioned leader, and occasionally jovial companion.
Samuel L. Jackson in Pulp Fiction
If there's one character who truly stood out in this ensemble classic, it's Samuel L. Jackson's Jules Winnfield in the cult movie Pulp Fiction. All the shouting, bible verses, bullets, and swag majorly contributed in making him a pop culture icon.
Wesley Snipes in Blade
Wesley Snipes assumed the Blade role on the big screen back in 1998, turning a character general audiences weren't too familiar with at the time, into a bonafide superstar. Blade was a big hit, leading to the creation of Guillermo Del Toro's 2002 sequel Blade II, which some say is even better than the original. Unfortunately, a combination of dreadful 2004 installment Blade: Trinity and Snipes' legal issues killed the franchise.
Will Smith in The Pursuit of Happyness
This heart-breaking father-son story is based on entrepreneur Chris Gardner's nearly one-year struggle being homeless. The film features Will Smith as Gardner, a homeless salesman trying to get his life back on track after personal and professional setbacks. For his performance, Smith was nominated for an Academy Award and a Golden Globe for Best Actor.
Laurence Fishburne in The Matrix
With a role like that, in a film like that - filmmakers needed someone like Fishburne to make it work. And how he delivered! You can't imagine The Matrix series without Fishburne's smirk and his belief about The One.
Jamie Foxx in Ray
Foxx, in 2004, played the legendary musician, and received an Academy Award for Best Actor for his performance as well as the Golden Globe, BAFTA, Screen Actors Guild and Critics' Choice awards, becoming the second actor to win all five major lead actor awards for the same performance.
Eddie Murphy in The Nutty Professor
According to popular film critic Roger Ebert, Murphy's performance in The Nutty Professor was full of "exuberance and energy, in a movie that's like a thumb to the nose for everyone who said he'd lost it. He's very good." This was truly a leading role that Murphy, till date, is most identified with.
Michael B. Jordon in Creed
Young actor Michael B. Jordon became a significant part of history in a film that reinvented the powerful Rocky franchise. It was a pretty remarkable feat for Jordon, who will now be seen as the villain in Black Panther!
Sidney Poitier in In the Heat of the Night
Rod Steiger won best actor for this 1967 crime drama and was matched at every step by Sidney Poitier's unforgettable creation of Virgil Tibbs, the police detective. Easily one of Poiter's best and most memorable performances.
Richard Roundtree in Shaft (1971)
"From the opening scenes in the streets, to the end theme, when John Shaft came through the window...at the time, no Black man exercised such a strength of will and character as he did," says a reviewer. this role was a big break for Roundtree. It was not only the first major film for the actor but it was also the first time a black actor was cast in a major studio feature film.
If you have any views or stories that you would like to share with us, drop us an email at writetous@meawwworld.com