21 celebrities caught nose-picking is the most disgusting thing you'll see today
They were caught and they were horrible
Celebrities usually do poke their noses in other people's business but sometimes they also like to poke into their own noses as well. Sometimes, however, they get caught doing so in public and that is when things get embarrassing. Here, we have 21 celebrities who were caught picking their nose in public and it was horrible!
#1 Brad Pitt may have missed the spot
#2 Matt Damon, looking for something
#3 Ed Westwick goes deep!
#4 Queen Elizabeth II enters the royal nose
#5 Barack Obama and his presidential act!
#6 Jennifer Aniston being friends with her nose
#7 Mischa Barton and her little finger
#8 Cara Delevigne didn't think she would get caught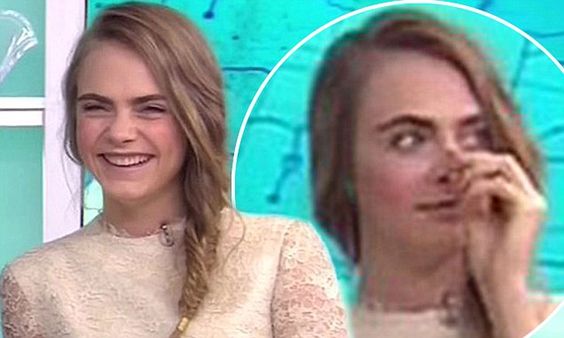 #9 Adam Sandler in a nosey affair
#10 Britney Spears...oops! She did it again
#11 Chris Hemsworth and his Asgardian nose!
#12 Clive Owen fighting boogers!
#13 Diane Keaton...what is she doing?
#14 Hilary Clinton hiding her secrets
#15 Jake Gyllenhaal is the nose-crawler
#16 John Travolta keeps things hygienic
#17 Kelly Rowland does not even care
#18 Mariah Carey was very lady like about it
#19 Prince Harry is royally picking
#20 Tom Cruise in Mission Impossible 20
#21 Rosie O'Donnell just needs it out!
If you have any views or stories that you would like to share with us, drop us an email at writetous@meawwworld.com