12 most memorable moments from Chrissy Teigen's amazing PanAm-themed birthday party
Chrissy just celebrated her 32nd birthday and while the theme was PanAm, we could not take out eyes off the fun these celebrities had!
Chrissy Teigen has always introduced us to the fun side of life with her humorous jokes and upfront answers for almost anything. So, when it came to her 32nd birthday, it came as no surprise that it was going to be like no party we had seen before. Chrissy managed to take us all back in time and showed us how to have fun!
The party saw the presence of many celebrities like Kim Kardashian, Kanye West, Shay Mitchell among others. The theme of the party indulged people in a ride back in time by traveling abroad in PanAm flight. Here are some of the most memorable moments of the party which will make you wish that you were part of it too. 
#12 Kim wore Vintage Chanel 
Kim rocked the '60s look with her puffed hair and well-fitted clothes. The reality star blended right in with the theme of the party and without any doubt stole the show. 
#11 Kris Jenner didn't waste a minute and got drinking 
Kris Jenner sure does know how to have some fun as the momager did not waste a minute to get to the best part of the party, which is drinks. Kim said in her Instagram story that Kris knew what she wanted and just went for it. 
#10 Chrissy pretended to be a badass air hostess  
The birthday girl showed how to have fun and kept everyone entertained. Chrissy was seen having a gala time while she demonstrated the safety procedure in her own funny way and let's not forget how cool she looked doing that. 
#9 Kim smoked a fake cigar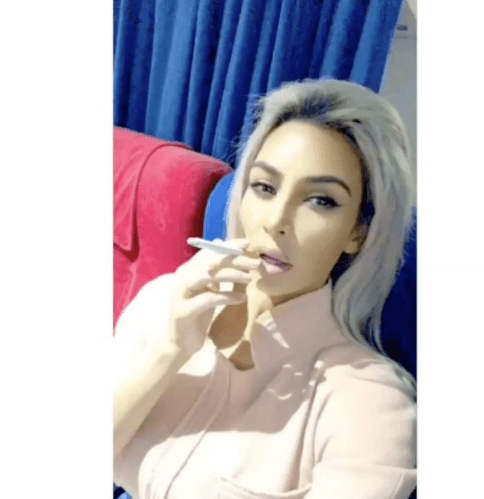 Kim decided to try something new and she was seen smoking a cigar while enjoying the '60s themed party. However, the cigar was a fake one with which Kim was trying to fool her fans. Well, she sure aced the act. 
#8 Guests got to see back-issues of magazines 
There is no going back in time until you get to have a glimpse of it. In order to make thing more realistic, Chrissy arranged for old issues of magazines such as People, Time and others. Who wouldn't feel nostalgic after looking at them?
#7 They all played bingo with a special marker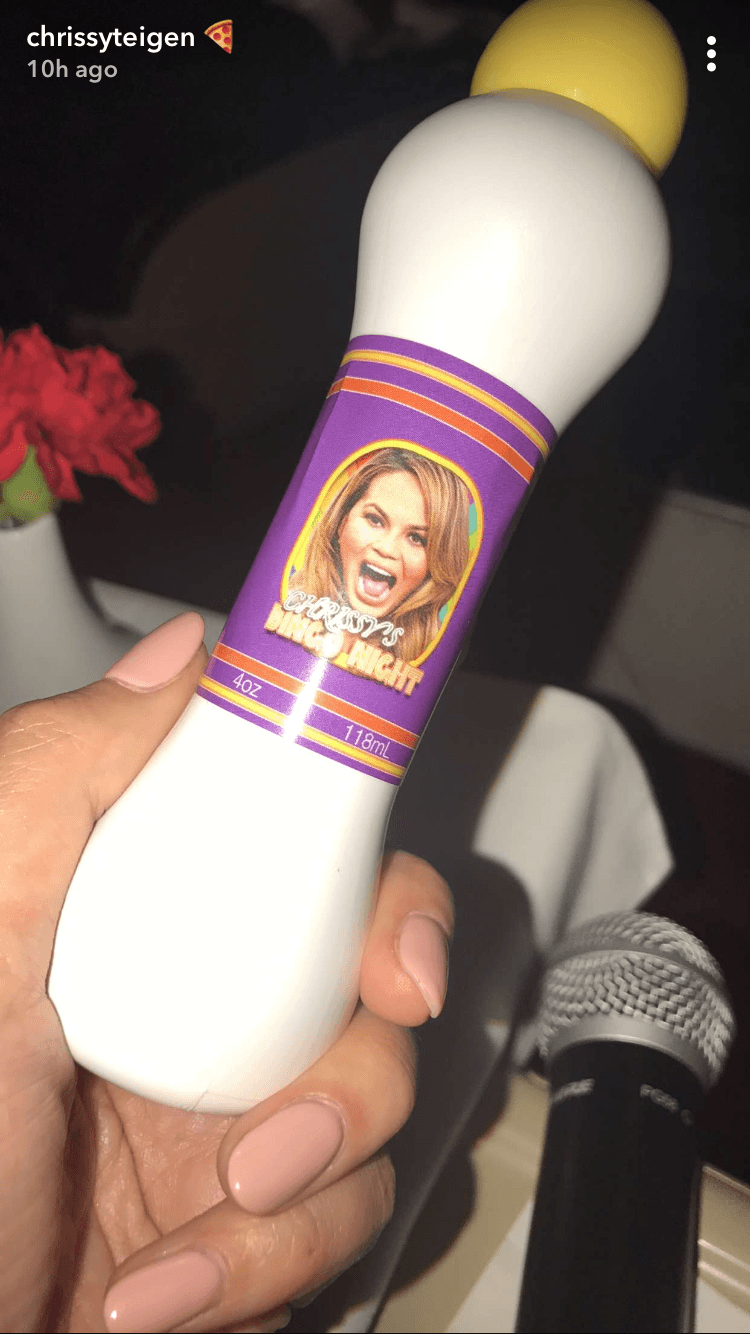 While there were drinks and food at the party, the celebrities also got a chance to enjoy themselves by playing bingo. The game had Chrissy's special touch attached to it as the markers were branded with Chrissy's face on them. 
#6 Kanye won the game
Even though all the celebrities had fun playing the game, there had to be one winner and Kanye took the win home. The singer seemed more than happy after winning the game and we aren't even surprised. 
#5 Kanye smiled for a picture!
It is not every day that we get to see a picture of Kanye where he is smiling. Luckily for us, Kim was there to capture the picture and we couldn't have been more thankful. Don't they look adorable together?
#4 Kim and Kanye were singing
---
---
We all know that Kanye sings, but did you know that Kim does too? During the party, people got a chance to hear a special duet of Kim and Kanye and it was lovely to see the couple having fun at the party. 
#3 They had pasta for food
With games and drinks and amazing food, the party was a complete hit and who would ever say no to that delicious looking pasty? Our mouth is watering already.
#2 And some more singing
---
---
The party was all about letting go of all stress and singing one's heart out. We got to see the vocal skills of Kris Jenner as well and we are pretty sure that the mother of six enjoyed the most in the party. Just look at her groove! 
#1 The special birthday cake
Any birthday celebration is incomplete without a cake and while people like us might settle for something usual, Chrissy jumped into her childhood as she posed with an incredible Nintendo Switch cake with Super Mario Odyssey on the screen. 
If you have any views or stories that you would like to share with us, drop us an email at writetous@meawwworld.com