5 Dating principles to follow if you want your crush to ask you out
Here are some rules you need to keep in mind while dating in the age of the millennials.
You want your new crush to ask you out and you can't wait to get the conversation flowing with all the confidence and awesomeness you have going on about you. However, somehow your crush seems to have missed out on your memo and it seems like clearly, he isn't interested in you.
Despite having it all together, many women and men have faced this dilemma before and the question that bothers all victims is the same—why does it happen to me? Why doesn't my crush respond? What's wrong with me, so on and so forth.
The answer to your questions could possibly be in the way you communicate. If dating application TrueView's study is to be believed, the way you communicate holds the answers to all your dating woes. 
"It's important for singles to know that the dating rules have changed," says Whitney Casey, relationship expert for Match.com. "This study finds that dating behaviors drastically differ between the ages. Younger singles are more likely to befriend their date on Facebook, communicate by text messages after a date, and be evasive about their availability if they're not interested in a second date. Older singles are more cautious when it comes to dating in the digital era."
Here are few dating principles to swear by if you're single and looking to mingle with your crush:
#5 Embolden your texting game
You think you're a pro at texting and get the word across quickly with emojis and abbreviations, but you need to let go of these skills pronto. According to a new study carried out by dating app TrueView, there is a 68% more chance of you to get a response if your communication skills are good with excellent grammar to boast about. Basically, make use of full sentences and spell check your messages before hitting on send.
The study also shed light on the fact that you have a 45% probability of getting a reply from your crush if you add a touch of intimacy to it and 66% chance of getting a response if you are polite and courteous. This should make it clear that you must not resort to using cuss words or profanity when communicating with your dates.
Matt Verity, co-founder of TrueView, said: "After we realised that using explicit language just wasn't effective when trying to strike up a conversation with someone who has caught your eye, we decided to introduce a new feature that could help our users to curtail the profanity usage by introducing the naughty list—the technology is pretty simple, but it has a profound effect in converting the disgraceful message into a message your potential mother-in-law would be proud of."
#4 Don't be caught dead texting first
If you are a woman and you send the first text, or even God forbid double-text, you will be labeled as desperate or aggressive by the other sex. Although this rule sounds a tad bit regressive, the key here is to appear interested, but not too interested. Available, but also busy.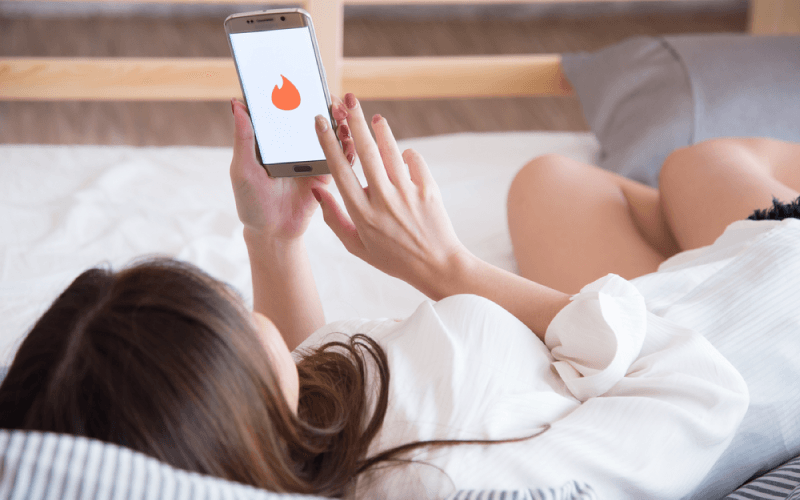 If this rule befuddles your head, make your own rule and follow up a little after 24 hours. Or even better, whenever you feel like, you may reply. A survey by Match.com revealed that forty-eight percent of women like to follow up after a first date within 24 hours whereas 68% of men like to "play it cool" and extend the follow-up to almost three days after the date.
If you ask us, we wouldn't be afraid to make the first move. It's always about appearing confident and making the first move is all about that. So, go ahead. Drop in a text first, if you must.
#3 Going 'dutch' is the new rule 
If your date offers to pay your bill, that's the old school way of doing things and that's sweet. But times have changed and modern dating rules ask you to at least offer to split the bill. Match.com actually found out that 41% of women would offer to pick up the check on a first date. 
Thus, it would be safe if you follow the thumb rule in this case—whoever asks a person out, shall pay the bill. But it would be nice if you at least offer to pay the bill.
However, if a guy asks you to foot the entire bill, it won't be wrong if you don't speak to him ever again.
#2 Compliment all the way
Complimenting is a dying art and we aren't talking about the basic 'you're hot, you're pretty, you're handsome'. We are talking about genuinely taking interest in what your crush has to talk about and what he/she talks about with passion. Showing sincere interest in what your crush or date has to say is a sign of respect and that itself will give you leads into what your date likes and doesn't like.
The first step will ensure that you have substantial material which will help you understand your date better. Compliment him/her on the things you find interesting, talk more about things that go beyond the surface and scratch the tip of what's underneath. Surely, your crush will remember you as someone who sees him/her differently and has something new to say that will increase your chances to get your date interested in you.
#1 Keep it real
Don't be someone you aren't and don't go over the top when it comes to impressing someone. Honesty is still the best policy—offline and online. There's a high probability that your date has already done his research before and knows what's cooking at your end.
It would be better if you stick to being yourself and not faking it, just to woo your crush. Talk about things that matter to you, not for the sake of impressing your date but because that's what you would really like to talk about. Be open about your opinions and steer clear from carrying around the negativity of your past onto your future.
Related: Are you being cushioned? Or just being breadcrumbed? Get up to speed on your dating lingo.
Watch dating expert reveal few of his secrets that will have your date gushing about you:
If you have any views or stories that you would like to share with us, drop us an email at writetous@meawwworld.com