Our mind is instantly attracted towards a particular color, when we look at a number of colors, based on our personality. There will always be one color that will catch your eye more often than others; there'll always be one color that you will pick over others, and it's something you do unconsciously, without ever knowing why that particular color attracts you more than the other colors.
The colors, therefore, are directly associated with your personality and here we would like to bring out the primary personality traits based on your favorite color. 
Note: Due to space constraints, we have selected the more popular choices and we apologize if you don't find your favorite color in the list.

#1 Blue
Blue is the color of the sky and it is reflected by the oceans. It is a color which speaks of serenity and calm. Blue is a color which is warm and comfortable.
If blue is your favorite color, then you have a personality which is deep and thoughtful. You are spiritually inclined and are peaceful by nature.
Your personality, in turn, makes you a person who is kind, compassionate, gentle and most of all, understanding. You are the kind of person who would never judge and that's the kind of self-awareness that reflects your personality.
#2 Red
Red is the color of passion and courage. Red is vivid, vibrant and vivacious. It is both the sign of love and danger.
Red, in itself, has characteristics which make it incredibly dynamic. So, if red is your favorite color, then you are a blend of unconditional love and relentless fury.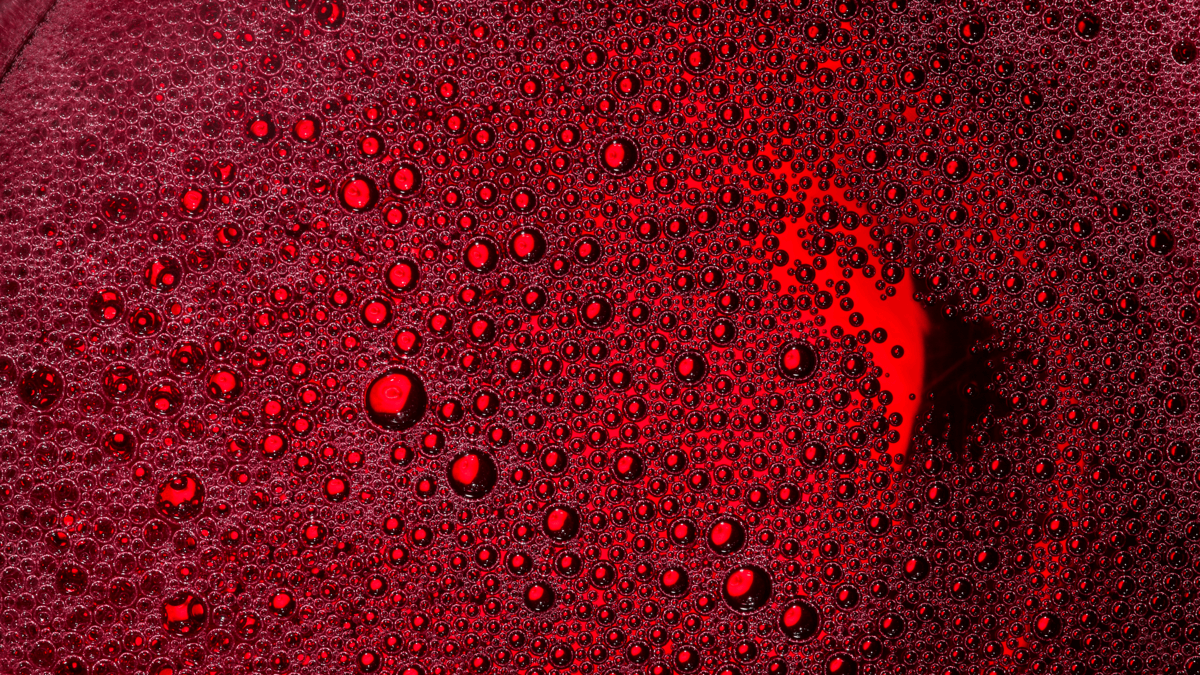 When you give, you don't hold back but when threatened, you can unleash wrath like few have ever seen. Your inner-self is dynamic and alive, with love pulsating through your veins and a fire raging in your heart.
#3 Orange
Orange is flamboyant, fun and a lively color. It is a color which pleases the eye and is warm to look at.
It is a color which invites and a color which excites. If Orange is your favorite color, then you are the kind of person who always finds themselves as the center of attention, whether you wish for it or not.
It happens because your personality makes you humble, sweet, spontaneous and popular at the same time. People can't help but get attracted to your personality and you will always find yourself loved, all because of who you are.
#4 Black
Black is the color of the night, of the dark and of the unknown. It is the color of the shadows and a color of mystery.
If black is your favorite color, then you are the kind of person who is deep, thoughtful and contemplative but does not show it. You are the person who would keep smiling even when you are hurt.
You have an immense ability to bear the pain and fight incredible odds, but always selflessly. You are a person who would always remain a mystery as there are too many layers to your personality to be completely understood.
#5 Green
Green is the color of nature and prosperity, the color of the wild and the color of good health.
This means that you are the sort of person who nurtures and cares. You are the kind of person who would nourish a relationship, explore your boundaries and go out of your way to help.
But you are also organized and meticulous, as nurturing someone requires nurturing your 'self' first. The best part is that like nature itself, you are a chaos which hides order, something not everyone can see.
#6 Brown
Brown is the color of Earth. It is the color of the soil which provides food and nourishment. Brown is the color of simplicity.
So, if Brown is your favorite color, you are a person who leads a simple life but has a sophisticated mind. You are a nurturer and a giver but the most important aspect of your personality is your humility.
Like the color of your choice, you keep your feet firmly planted on the ground and would always be at peace with your simplicity.
#7 Yellow
Yellow is the color of fire and that of the Sun. It is a color which is bright, radiant and warm.
Yellow is a color which would invite you with its gentleness. If Yellow is your favorite color, then you are a fun, warm and a spontaneous personality.
You have a killer sense of humor and you are always in a good mood, this also uplifts those around you. You may get aloof when you are low but mostly, your personality radiates the warmth which makes other feel comfortable and open up to you. 
#8 Pink
Pink is a color which has been associated with feminine qualities which means that it reflects the sensitive and emotional side of a person.
It reflects an expressive nature and joy in happiness. If pink is your favorite color then you are the kind of person who is creative and expressive at the same time.
You are sensitive to people around you, you care deeply and more often than not, your open heart is what attracts people towards you. You are not the one to manipulate but the one who loves carelessly, deeply and completely.
#9 White
White is the color of innocence and purity. It is the color of peace and calm, and the color which is delicate, disturbed by the slightest smudge.
If white is your color, then you are truly pure at heart and innocent by nature. But you are also delicate in your thoughts and you can't stand people who deliberately disturb your peace.
Lovable by nature, there's still the purity of a child's heart in you which you should protect at all cost.
#10 Grey
Grey is the color which can stand for anything or nothing. It is mid-way between black and white and a color which is ambiguous, to say the least.
If Grey is your favorite color, then you live in the ambiguous zone of morality. Nothing is simply black and white for you and you are the one who understands nuances rather than looking at things superficial.
The best aspect of your personality is that you don't conform to rules and you always look to find a path of your own, no matter what.
#11 Purple
Purple is the color of eccentricity and quirk. It feels different and it appears different from other colors.
If Purple is the color of your choice, then chances are that you have a weirdly different personality. This also means that you have a mysterious side which no one else knows about.
And if you believe that you are different from others, then trust us, there's a reason behind it. You are unique, rare and different indeed.
If you have any views or stories that you would like to share with us, drop us an email at writetous@meawwworld.com