Meet the hottest male athletes at the 2018 Winter Olympic Games
Here's a list of twelve of the hottest athletes competing in the Winter Olympics 2018 and they are an absolute treat to the eyes!
The Winter Olympics are here and aside from the competition part of things, that is all sweat and hard work, we must acknowledge the athletes — some of them so insanely hot that they would give you a serious case of droolfest. Obviously, their profession makes them fit as hell but coupled with the fact that they are in the Olympics, the most prestigious sports events in the world, somehow makes them even hotter.
In the early days, it was hard to make out what lay underneath all that athletic gear at any given Winter Olympics but now, thanks to Instagram, we can just scroll a little lower and take a peek at what lies underneath. In the world of the Olympic hotties, these athletes take the cake this time.
1. Nathan Chen, ice skating
Apart from being the master of five different quadruple jumps, Nathan Chen is just a hottie with an animal lover inside. He is seen cuddling puppers on his social media all the time.
He is only 18 years old and this was his first time competing in the Olympics. He is a little over 5 feet tall and would probably melt you with his smoldering dark eyes.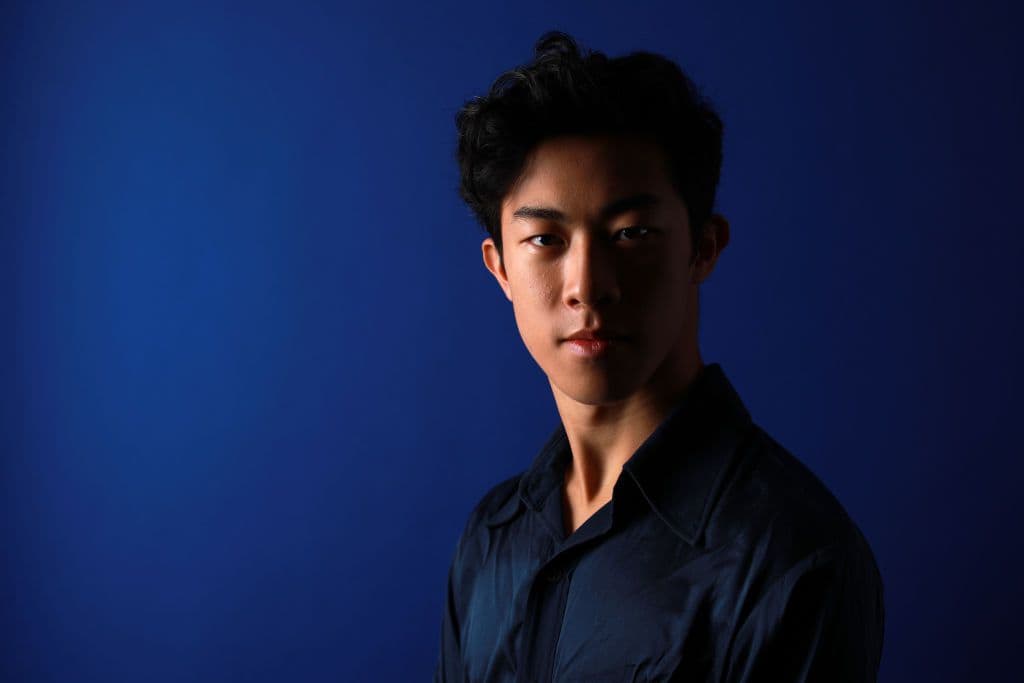 2. Steven Langton, bobsleigh
Steve seems to have an uncanny resemblance to a certain superhero character. Yes, you guessed it right - Henry Cavill from Superman.
His chiseled jawline and biceps that could move mountains land him on this list of exceptionally hot Olympian list and rightly so.
He's been in the Winter Olympics twice and has bagged a bronze medal in the first one — the 2014 Sochi Winter Olympic Games.
3. Carlo Valdes, bobsleigh
What is with these bobsleigh men being so hot? Carlo Valdes' Instagram makes you want to hit the gym — not to get fit but to just ogle at those gorgeous pecks.
His little stubble and the dreamy intense eyes were put on this Earth to make you breathless.
4. Joe Mantia, speed skating
He's 32, 5 foot 8 inches and is a 28-time world champion. Apart from his world titles, he won two gold medals at the 2003 Pan American Games, a gold medal at the 2007 Pan American Games, and won the American Speed Skater of the Year award three times in a row, in 2005, 2006 and 2007.
His Instagram is full of gorgeous, movie star like photographs followed by witty captions, a combination that will definitely make a girl weak in the knees.
Let's hope he is forever wearing shorts because of them thighs - damn!
5. Jordan Greenway, hockey
Greenway is an American ice hockey forward who plays collegiate hockey at Boston University. He's 20, 6ft 6 inches and has the most gorgeous brown eyes you will ever see on a man's face.
6. Gus Kenworthy, freestyle skiing
Kenworthy is half Brit. If that doesn't make him hot enough, the athlete has won the silver medal in Men's freestyle skiing at the 2014 Winter Olympics in Sochi.
He isn't shy to flaunt his goods on social media as displayed by these photographs. When you got buns like that, bless the world with it!
He's 26, openly gay and dating TV star Matthew Wilkas. Last year, he was a cast member in the MTV series The Challenge: Champs vs Pros.
7. John Daly, skeleton race
He looks a little like Jason Stratham from The Transporter. But he is insanely goofy on Instagram.
Before this 32-year-old hunk was into skeleton racing, he was a BMX racer. He had to stop, unfortunately after breaking both wrists during a practice run.
Plus, he loves animals.
8. Chas Guldemond, snowboarding
This grey eyed, 6 feet tall snowboarder is a first-time Olympic athlete. He chills by the pool in his beautifully carved physique and orange trunks.
He usually looks like this, but can you just see what is underneath? never judge a book by its cover.
When he's not snowboarding, he's a total family man, spending time with his wife and kid. Did your heart break a little?
9.Ted Ligety, alpine skiing
Ligety, 33, is a two time Olympic gold medalist, and an entrepreneur, having cofounded Shred Optics, a company that manufacturers skiing gear. Does he remind you a certain Prince of the British Royal Family?
10.Jayson Terdiman, luge
This Winter Olympics is his second time, he's competed in the 2014 Winter Olympics in Sochi.  
This 29-year-old is not only handsome but has a personality too. Excellent!
11.Chris Mazdzer, luge
Mazdzer has been all over the news recently, thanks to bringing in US's first ever medal in men's singles luge. He won a silver.
He jumps into frozen lakes to chill, literally and isn't afraid of smelling good as seen in this photo. A gorgeous man completely in sync with his feminine side. Sigh.
12. Lou Moreira, bobsleigh
Where do we begin to describe this staggeringly beautiful athlete? Apart from being a world-class athlete, he is also a bodybuilder, ex-Mr. Texas, and has served in Afghanistan as a member of 82nd Airborne Infantry where he rescued a pup. He does it all.
He is what sleepless nights are all about.
If you have any views or stories that you would like to share with us, drop us an email at writetous@meawwworld.com