25 most hilarious Valentine's Day fails to make your day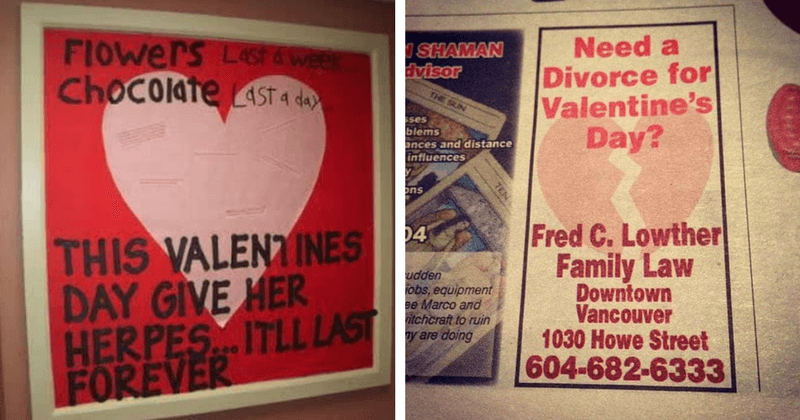 Love never fails but people in love may.
Valentine's Day is the day of love and a lot of us put in so much effort to make the day special for our loved one but despite all our efforts, we can fail and miserably. Here, we have a list of 25 most epic Valentine's Day fails so that you know what not to do.
#1 Potential stalker spotted!
#2 Order if cooking is not your thing
#3 Smart advertisement, one may say!
#4 Things escalated rapidly!
#5 Not really the perfect idea of romance, is it?
#6 Have the ring and eat it too!
#7 Wow! Some people are just stupid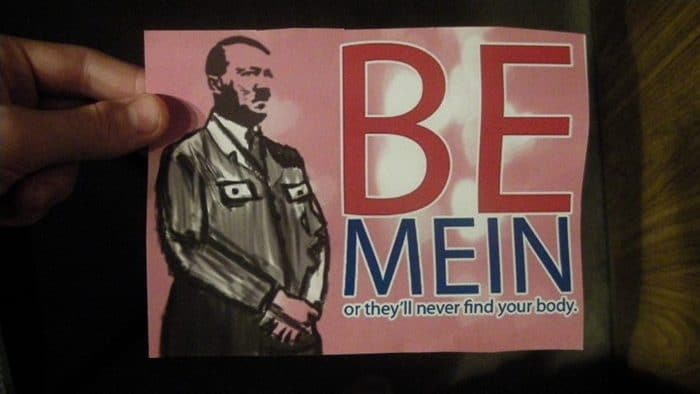 #8 When you are in love but also cheap!
#9 Baking isn't for everyone
#10 Not with that attitude
#11 True love sees no shape
#12 Some may say that it was practical
#13 Product placement gone wrong
#14 STD jokes are always the best
#15 Poems are romantic, right?
#16 True love!
#17 At least they tried
#18 When Siri knows how broke you are
#19 We think it's smart
#20 Nailed it!
#21 Someone was thinking long-term
#22 Hmm...but true love never dies, right?
#23 Leave love to the true professional
#24 Don't mix coffee with love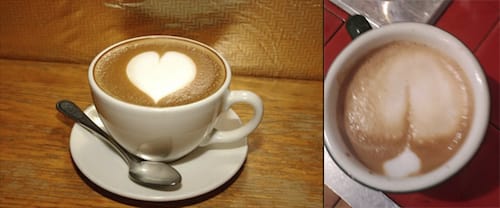 #25 Aww! So sweet
If you have any views or stories that you would like to share with us, drop us an email at writetous@meawwworld.com