16 Sexiest Twins on Instagram you need to follow right now
They are hot, they are sexy, they have taken the world by the storm and they come in pairs.
#1  Debra and Joyce
Debra and Joyce hold degrees in accounting and are published authors. Talk about beauty and brains.
#2 Lewis and Owen
The brothers are bodybuilders of international repute and are hell-bent on maintaining equal proportions. So everything is same for them from their workout to their diet. Hmm!
#3  Katya and Masha
These ladies are twin supermodels from St. Petersberg and to be honest, Russia seems quite hot with them there.
#4 Aaron and Austin
These hotties rose to stardom when they came out together to their father in a video that went viral. They have only risen in their lives ever since.
#5 Ayaan and Idyl
These sisters are Brooklyn-based fashion designers and escaped Somalia's civil war when they were 9. They have made quite a name for themselves, haven't they?
#6 Dustin and Trevor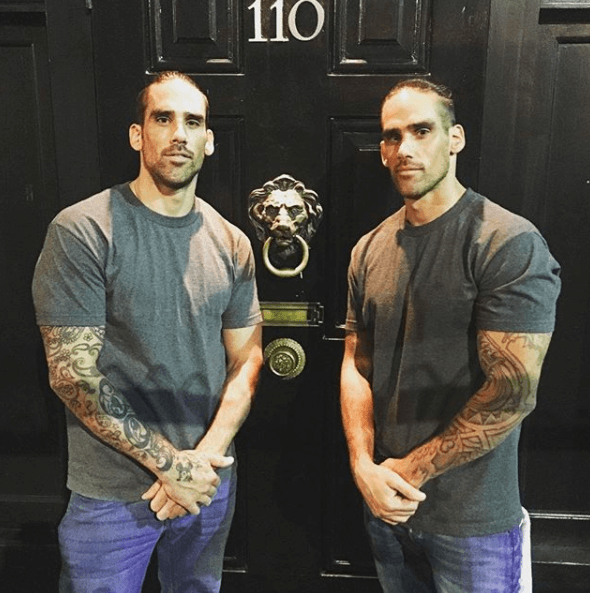 The SoCal adventure dudes that bodyboard, cook and are baking their way through life. They are chefs and hunks, don't think they need to be anything else.
#7 Ashley and Kat
These Boston-based twins specialize in styling, direction, photography, modeling, and writing. Is there anything they cannot do?
#8 Marcos and Marcio
The brothers are models and based out of Brazil. Globetrotters, they are currently shooting in Milan for the best fashion brands.
#9 Oana and Andra
Andra and Oana are based out of London and they are both highly successful career women. Oana is a fitness instructor while Andra is a marketing specialist.
#10 Nicolas and Alessandro
The German brothers are models by profession and are globetrotting currently, shooting for brands at exotic locations. Check out their Instagram handle for instant jealousy.
#11 Bia and Branca
These Brazilian sisters were former synchronized swimmers and represented their country in the Olympics too. Currently, they have over half a million followers on Instagram.
#12 Larry and Laurent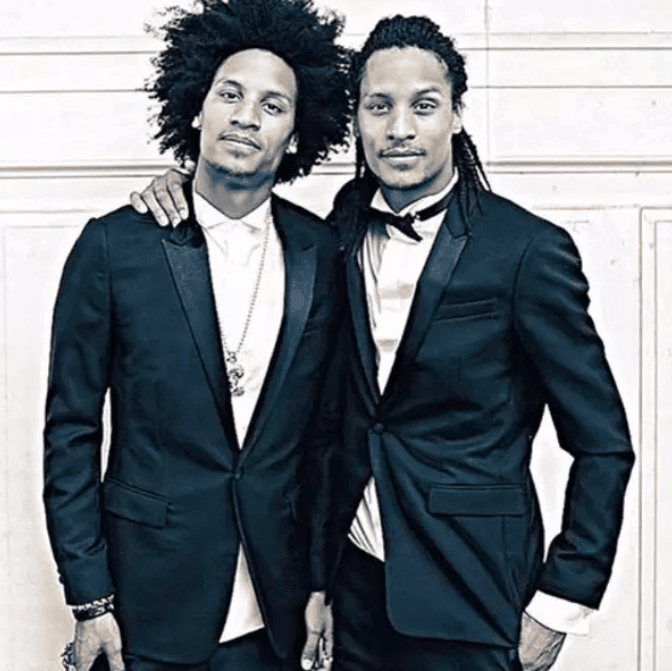 Professionally known as the 'Les Twins', these brothers are French and are choreographers and hip-hop dancers. Add to that, they have also featured in videos with Nicki Minaj and Beyonce.
#13 Gilian and Eileen
Ardent vegetarians, these ladies hail from Mexico and are fitness trainers and life coaches in Playa del Carmen.
#14 Alex and Charlie
These brothers hailing from the sunny South Africa are inspirational speakers, life coach, and bodybuilders. And who wouldn't be inspired, just look at those abs.
#15 Renee and Elisha
These teen models have just begun their careers and boy are they in demand. The ladies from Australia are definitely setting the ramp on fire.
#16 Jordan and Zac
The brothers are Australian by birth and have turned into models with a recent appearance for Vogue. They also boast of a highly successful YouTube channel
If you have any views or stories that you would like to share with us, drop us an email at writetous@meawwworld.com