19-year-old auctions virginity for quite a price on controversial website
Giselle is just one among a string of women to auction their virginity online
A teenager just became $3 million rich (almost) by selling her virginity to a wealthy businessman. 
The girl identified as Giselle sold her virginity to a rich Abu Dhabi-based businessman for an eye-watering $3.9 million on the controversial website Cinderella Escorts. 
Since it first came into the limelight, Cinderella Escorts has triggered some very angry reactions from several quarters of the society. A Germany-based website that encourages women to auction their virginity to wealthy older men, Cinderella Escorts released a statement that revealed that the winning bid of 2.5 million euro ($3.87 million) had trumped an offer of $3.16 million from an unidentified Hollywood actor and $2.37 million from a Russian political personality.
Giselle on her part is happy to sell her virginity and fulfill her dreams that she had for so long. "Every woman has to decide on her own if it is worth to give her virginity for free to a boyfriend who maybe, later on, will break up with her, rather than selling it," she explained. "But I made my decision and now I can study wherever I want, buy a new house and travel around the world. It gives me a lot of opportunities," she added.
Selling virginity as a form of emancipation 
Giselle opined that act of selling one's virginity is 'a form of emancipation', and she couldn't imagine why there were so many who were shocked by her decision.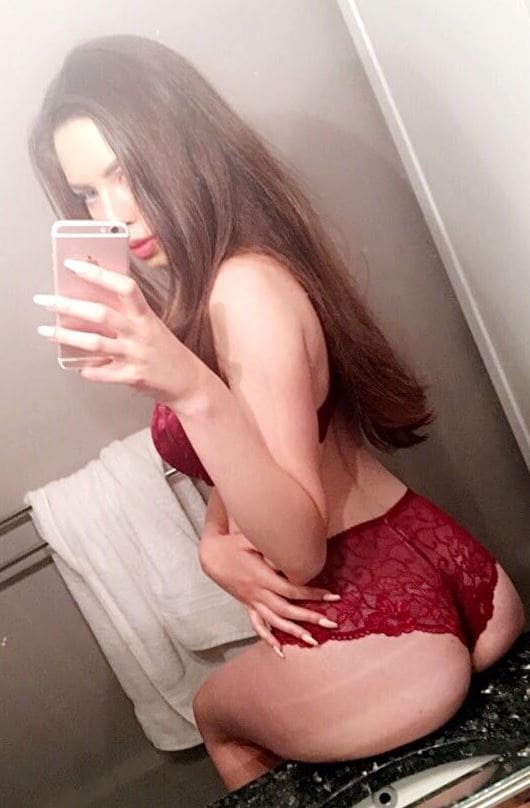 "In other words, these people want to tell you what to do with your body as a woman, but they accuse somebody who is selling it of being against emancipation," she said. "This is absurd. The fact that women can do what they want with their bodies and have the courage to live their sexuality free against the critics sets a sign for emancipation."
Giselle went on to further explain that if she wanted to "spend my first time with someone who is not my first love, that's my decision", and that she was "happy to be part of this new trend, part of the women's movement of recent history".
Giselle believes that her act is a breakthrough in women's movement. She said: "A women's movement that advocates freedom and self-determination of sexuality and finally breaks the taboo about a woman's virginity. In retrospect, how many would probably give up their first time if they could have 2.5 million euros instead?"
---
Ethical? Giselle teen model sells her virginity to Abu Dhabi businessman $2.9m https://t.co/nnurLtqbsk via @Scallywag and Vagabond

— Stacey (@Stacey73478984) 17 November 2017
---
For the final act of culmination, the teen would be heading to Germany to meet her buyer in a hotel room. She explained: "Now everything has to be organized. The hotel for my meeting with the buyer in Germany is booked. Cinderella Escorts accompanies me to the meeting and stays close by as a security in case of problems. I have the opportunity to cancel the meeting at any time, but I am quite confident. I was able to talk to the buyer before and we are very sympathetic."
Cinderella Escorts, on their part, are happy to help Giselle accomplish her goals. "Glad that we were able to help Giselle because we understood her dream and her motives. On our website you will find a video where girls from all over the world talk about the reasons to sell their virginity," the statement read.
Virginity SOLD OUT
This isn't the first time that Cinderella Escorts has drawn flak for its controversial virginity sell-outs. 
Last year, another woman by the name of Aleexandra Khefren, an 18-year-old Romanian model, had also sold her virginity for £2 million ($3.47 million) to an unnamed businessman from Hong Kong. 
"Girls from Australia, Europe, Africa, North and South America. From Arab countries and Asian. This shows us that the desire to auction virginity is no exception," Cinderella Escorts explained in their statement.
"And on the other hand, the high bidding for Giselle's auction shows us how high the demand for virgins is. Business people from all over the world have been bidding. Cinderella Escorts has only allowed about 40 virgins on our website so far, because of a long process," the website put it out. 
---
---
Kim, an 18-year-old, sold her virginity on the website for an undisclosed price. But the bidding had started at $150,000 this year in May. 
Thought you wouldn't live to see new like this? Guess what? You're alive.
If you have any views or stories that you would like to share with us, drop us an email at writetous@meawwworld.com