10 weird things named after famous celebrities
Celebrities don't just have millions of dollars, fans and all things luxurious! They even have things named after them, like flora and fauna species, laws of a country as well as fossils.
Who does not like being a celebrity? From owning millions of dollars to having luxurious homes, cars, and thousands of fans around the globe, celebrities sure have a lot of things that boost their egos. Celebrities can claim to have 'arrived' in the industry with many awards and achievements.
But what if they earn a whole different tag for themselves? Everything about them makes us obsessed with their life and they also inspire us in many ways. However, sometimes, they become so famous, that they have insects, fossils and other living beings named after them, which would either make them squirm, or make them feel extremely proud about themselves. 
Here are 10 celebrities, who will be remembered forever through names of the weirdest things you can possibly think of. 
#10 Beyonce: Horsefly
Beyonce is more popularly known as Queen B, as she rules chartbusters every time she releases a song. Her fans, too, take pride in calling themselves "beehives". The If I Were A Boy singer shares her name with a horsefly. 
Scaptia beyonceae has a patch of dense golden hair covering its abdomen, making it look like the diva, and thus, inspiring its name.  
#9 Tom Cruise: A law
Can it get any bigger than this? Tom Cruise has a law named after him, though not for a good reason! The Tom Cruise Law was passed when the actor purchased a sonogram machine for his then-wife Katie Holmes when she was pregnant. The law bans non-medical people from buying their own ultrasound machines. 
#8 Johnny Depp: Fossil
Johnny Depp is known for many famous roles, but the one role that is etched in our minds is when he played Edward Scissorhands. So, when a 505-million-year-old fossil was discovered with scissor-like claws, researchers could not help but mark the similarities between the two and so, decided to name it Kooteninchela deppi.
#7 David Hasselhoff: Crab
Davis Hasselhoff, best known for his role as a lifeguard in the TV series Baywatch, is also remembered for flaunting his hairy chest in the show. So, when a hairy crab was discovered by scientists, they felt the need to name it after the iconic actor. This crab called Hoff was first introduced to the general public when it was featured on a BBC show about the Atlantic Ocean. 
#6 Michael Jackson: Crab
Here's another celebrity who has a crab species named after him. While the King of Pop has a lot of things named after him, this one's probably the best. A prehistoric crab is named Mesoparapylocheles Michaeljacksoni in MJ's honor.
Researchers said that this species scooted backward just like MJ's famous Moonwalk. The species was discovered on the same day as his death and so, the researchers did not think twice before naming them after the legend. 
#5 Jennifer Lopez: Water Mite
A group of scientists working on a project at the University of Montenegro used to listen to Lopez's songs while penning down the results of their studies, when they discovered a new species of water mite. So, they came to a mutual decision of naming the species after the singer-actor and called the species Litarachna. 
#4 Ozzy Osbourne: Frog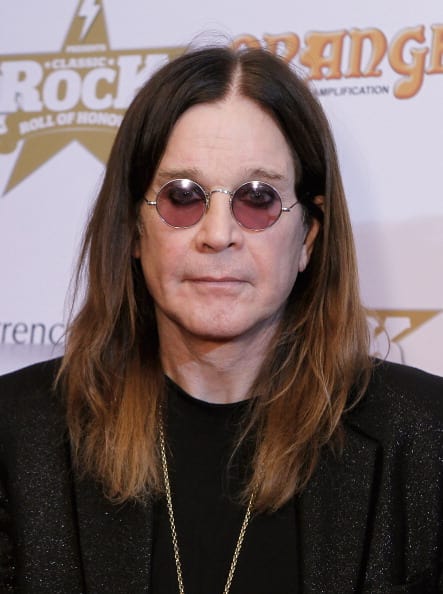 Ozzy Osbourne is famous for his singing, but not everyone is a fan of his talent. A group of frogs is named after the singer and is called Dendropsophus ozzyi. These frogs are said to produce shrill, bat-like sounds, apparently like the singer.
#3 Arnold Schwarzenegger: Beetle
Arnold Schwarzenegger may be best remembered for his physique and his roles in movies like The Terminator, but he has a species of carabid beetle named after him. The name Agra schwarzeneggeri was given to a beetle species due to its muscular similarities with the actor.
#2 Shakira: Wasp
The Colombian singer shot to global fame not just for her singing, but for her belly dancing moves as well. Thus, when a new species of parasite wasps was discovered in Ecuador, it was named after her. Why? Aleiodes shakirae caused the host caterpillar to shake and wiggle just like the singer. 
#1 Mick Jagger: Fossil
Mick Jaggers lips got the special honors of inspiring the name of a fossil of a prehistoric hippo-like creature because of its large, sensitive lips. The lips of the swamp creature resembled that of the ageing rocker and thus, the fossils are known as aggermeryx naida (Jagger's water nymph). 
If you have any views or stories that you would like to share with us, drop us an email at writetous@meawwworld.com