10 facts we learned about the health effects of marijuana in 2017
Weed is accessible legally now more than ever and researchers have taken the effort to weigh down the health benefits and effects of the drug
For years, the only way people had access to marijuana was by way of illegally growing it at home or by buying it on the dark web. But today, weed is available as easily as pizza is in the US.
For as long as we can remember the black market was the only source of recreational marijuana in America. But in 2012, Colorado voters approved the initiative to legalize the drug. This was followed by seven states in 2014 and 2016. Now, nearly 65 million Americans live in states where marijuana can be consumed for any reason.
In regions of Colorado and Oregon, shops selling pot easily outnumber the Starbucks outlets in the states. They're mailing it, driving it, and also flying it around in skydiving planes. Medical marijuana is delivered to people's doorsteps in Calfornia and Massachusetts.
Weed is accessible legally now more than ever and researchers have taken the effort to weigh down the health benefits and effects of the drug. We are still a long way from discovering all its virtues and impacts, but we are getting there.
The National Academies of Sciences, Engineering, and Medicine released a report - a comprehensive, in-depth review of the existing evidence of the health effects (both harms and benefits) of marijuana. It is certainly the most up-to-date report we have regarding the science behind the drug.
The researchers considered 10,000 studies conducted on marijuana and drew over 100 conclusions. Below we have summarized the findings of the study.
1. Marijuana is a miracle drug in the bedroom
In October, a study published in the Journal of Sexual Medicine states that the use of marijuana is independently associated with increased sexual frequency and the drug does not impair sexual function. People who regularly have marijuana have about 20% more sex than those who don't. 
2. Marijuana may not necessarily be the 'gateway drug' as it's so often claimed to be
Drug overdoses are the leading cause of death among Americans under 50. A study published in the Journal of American Medical Directors Association suggests that the use of marijuana can help prevent people from gradually trying out harder drugs. People who used marijuana to treat their chronic pain stopped taking prescribed medication. Legal marijuana can reduce the usage of these dangerous medicines among certain parts of the population.
3. Marijuana makes your heart race
When a person smokes marijuana, THC quickly passes from the lungs to their bloodstream. The blood carries the chemical to the brain and other organs of the body. Within minutes after you have consumed marijuana, your heart rate increases by 20 or 50 minutes a beat. This can last anywhere from 20 minutes to 3 hours. This increase can cause a heart-attack but National Academies haven't found enough evidence to support or refute this idea.
4. Marijuana increases the risk of developing schizophrenia
An increased risk among frequent marijuana users is the likely chance of developing schizophrenia - a severe mental disorder with symptoms such as hallucinations, paranoia, and disorganized thinking.
5. Marijuana can protect the brain from a stroke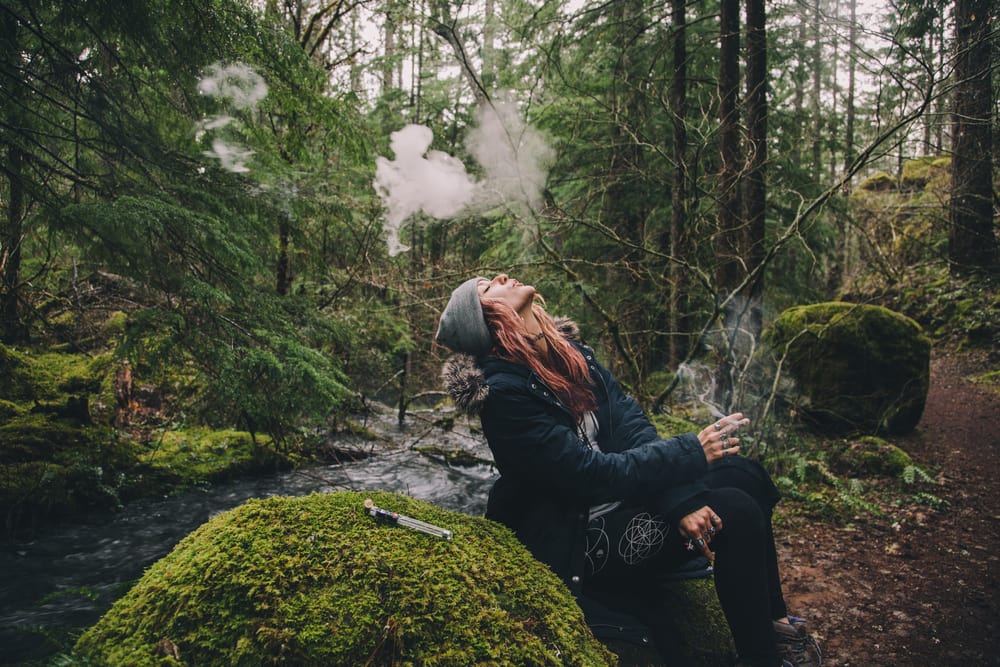 THC is known to relax blood vessels. Chronic marijuana users have a higher blood flow generated to their brains thereby extracting more oxygen from cerebral blood flow when compared to those who refrain from smoking. These can effectively reduce the risk of developing a stroke and blood clots.
6. Marijuana helps in relieving certain types of pain
Marijuana contains cannabidiol, a chemical that is responsible for many of marijuana's therapeutic effects. This chemical is not the one that gets you high though. The benefits of weed include pain relief and potential treatment for certain kinds of epilepsy that develops during childhood. Pain is by far the major driving factor behind people's request for medical marijuana. 
7. Marijuana affects the lungs but doesn't increase the risk of lung cancer
According to reports by the National Academies, frequent users who consume marijuana are likley to experience chronic bronchitis. The evidence also states that reducing marijuana can help relieve such syptoms. Surprisingly enough, smoking cannabis is not associated to an increased risk of lung cancer as compared to people who smoke cigarettes. 
8. Marijuana helps control epileptic seizures
Epidiolex, a drug which contains the chemicl cannabidiol is very likely on its way to becoming the first of its kind to be approved by the Food and Drug Administration for the treatment of childhood epilepsy. GW Pharma, the company that makes it is exploring the positivities of the chemical and in March, came out with data that showed that the drug Epidiolex has positive results. Someone who takes the drug may experience reduced number of seizures or may likely see them stop entirely. 
9. Marijuana interferes with the way you form memories
Though scientists are not entirely sure why this happens, marijuana can mess with your memory giving you an altered sense of time and changing the way your brain processes certain information. Several studies state that cannabis can affect your short term memory but these are seen more often in inexperienced users than the heavy smokers. Also, these effects are more evident immediately after use. It is believed that the use of cannabis is directly linked to impaired academic achievement in smokers who begin during adolesense. There is, however, very limited evidence for this case. 
10. Marijuana could increase the risk of depression in certain people
Scientists are not sure whether cannabis increases depression or if depressed people are more likely to smoke the drug. But a study conducted in the Netherlands states that marijuana could indeed increase depression as younger people have a serotonin gene that could make them vulnerable to depression. A new report by National Academies, however, states that theory wrong, finding moderate evidence showing canabis use linked only to a small increase in the risk of depression.
If you have any views or stories that you would like to share with us, drop us an email at writetous@meawwworld.com