Queen is 'begging' Harry to let her see great-grandson Archie but unforgiving Meghan refuses to budge While Meghan Markle and Prince Harry are reportedly moving to LA after beginning their new independent life in Canada, it seems some of their relatives are not particularly thrilled with them of late.
Royal sources have now claimed the Queen is "heartbroken" that the couple did not bring her great-grandson, Archie, to their final royal engagement as Duke and Duchess of Sussex in the UK. Meanwhile, Meghan's father Thomas Markle can't wait to meet his grandson. However, an insider told Life & Style magazine that Meghan allegedly "won't budge" and is "willing to cut off Archie's own flesh and blood," New Idea reports.

"Meghan doesn't forgive easily," the source added to the outlet. Furthermore, the insider also claimed that little Archie, who has never met his grandfather Thomas, may never meet him at all.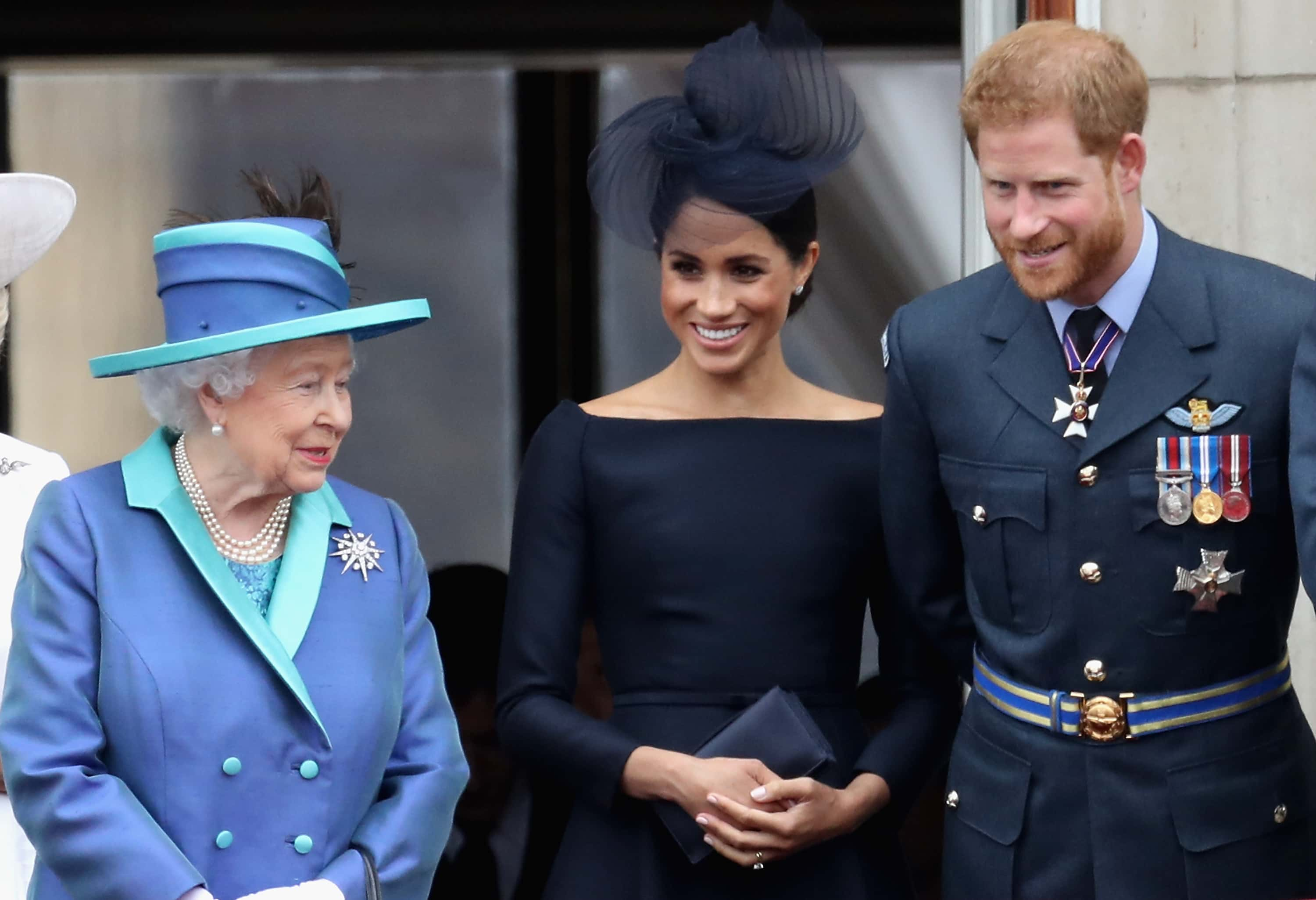 That said, Meghan is allegedly equally dismissive of Harry's side of the family. "The thought of being trapped with Harry's stuffy family while exposing Archie to all of their drama is her idea of hell," the insider claimed.
And according to the rumor mill, this has been very upsetting for Duke of Sussex, whose grandmother is allegedly "begging Harry to see her great-grandson."
"Harry grew up surrounded by his extended family, and he doesn't want to deprive Archie of that," the source added.
News of Meghan's alleged stubborn stance comes amid speculation that her marriage with Prince Harry is already on the rocks due to financial concerns after their bombshell exit from the royal family. Meghan has allegedly ordered her husband to "get a job or else!" according to a previous report by New Idea. "Meghan is terrified her champagne dreams of being a Hollywood queen will be shattered by this financial nightmare and is insisting Harry get off his duff and solve the crisis," an alleged royal source claimed to the National Enquirer, per the outlet.

A major cause of concern for the young family is that Harry has "no marketable skills" and has never held a formal job, the royal insider reportedly claimed. "Harry's given up royal life for his rebel American wife, but his sacrifice is blowing up in their face," the source reportedly added.
Harry is allegedly hoping to grab book deals and paid speeches, sources claim, while Meghan is set to return to acting. However, the couple is in dire need of money now and Meghan is allegedly fearing that unless Harry steps up, their new independent life will be ripped to shreds.
According to the said source, Harry and Meghan's renegade plan to step down as senior royals is already backfiring. "If Harry can't find a job, he's going to pay a big price for running from his bloodline responsibilities. Maybe he can land work doing TV traffic reports in LA?" the source said.
Meanwhile, the royal family itself is facing a hard time amid the coronavirus pandemic, with the shocking diagnosis of Prince Charles testing positive for the virus.
"The Prince of Wales has tested positive for Coronavirus," a statement by Clarence House confirmed. "He has been displaying mild symptoms but otherwise remains in good health and has been working from home throughout the last few days as usual."
"In accordance with Government and medical advice, the Prince and the Duchess are now self-isolating at home in Scotland," the statement added.