'The Preppy Murder': Was Robert Chambers a rapist-murderer or a sexual assault victim who acted in self-defense? AMC and SundanceTV's five-part true-crime docuseries 'The Preppy Murder: Death in Central Park' revisits the murder of 18-year-old Jennifer Levin, whose half-naked corpse was found in New York City's Central Park on August 26, 1986. Robert Emmet Chambers, Jr., who was convicted for her killing, let the investigators videotape his confession where he claimed that Levin had sexually assaulted him first.
Levin's body was discovered by a cyclist, covered in cuts, bruises and bite marks. Her clothing had been pushed up around her neck, exposing her breasts and the medical examiner's office determined she had been strangled to death.
After tracing her movements leading to the moments before death, the investigators learned that the victim met Chambers at a pub called Dorrian's Red Hand, after which both of them headed to the park. When the authorities showed up at Chambers' house, they discovered he had fresh scratch marks on his face.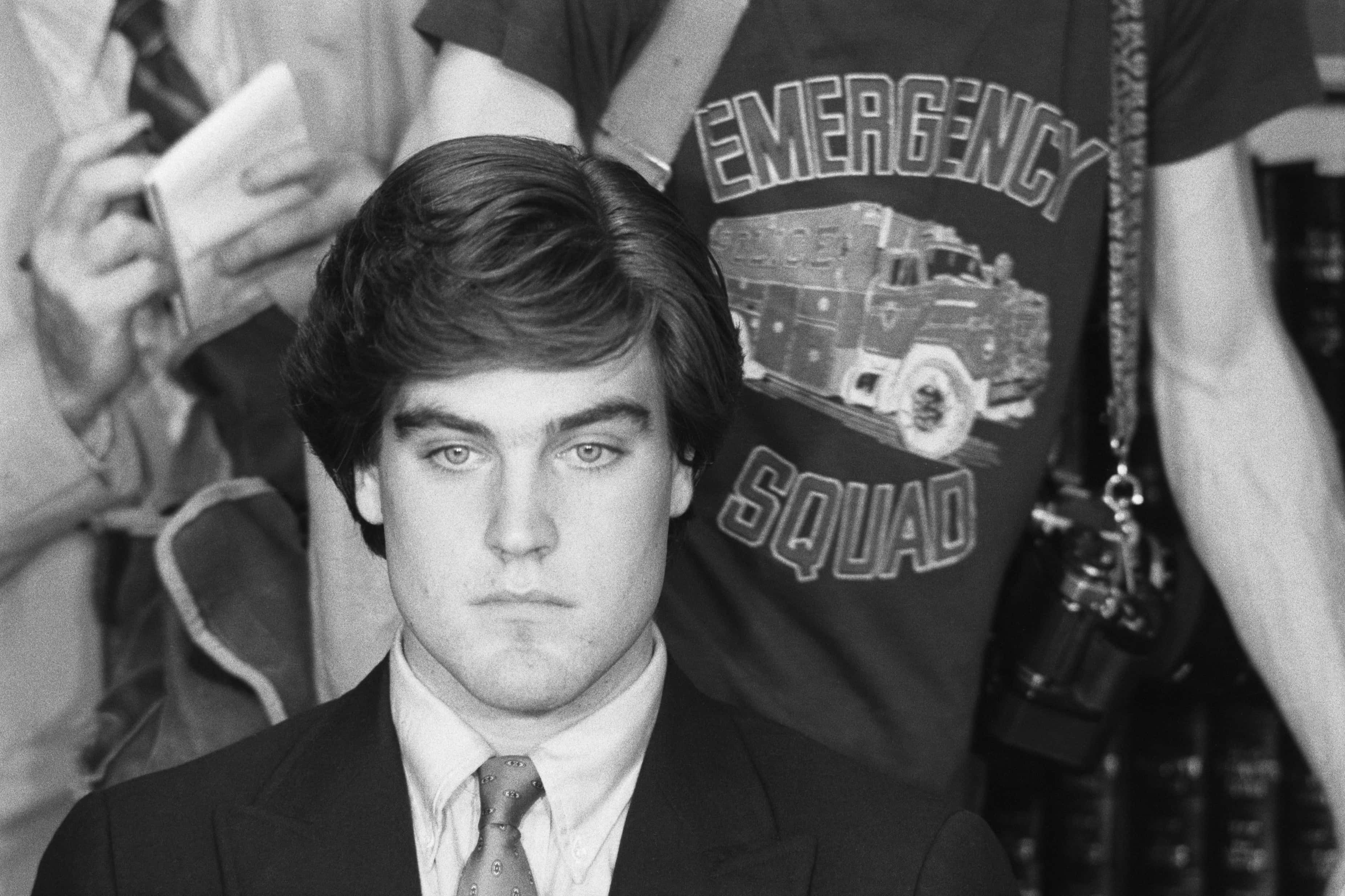 Chambers changed his account of how he got the scratch marks several times during interrogation. He started by saying his cat had scratched him, till the detectives discovered that his cat was "declawed" long back. He was eventually forced to admit that Levin had scratched his face when he began recounting how they met at the pub.
"She came over and started talking to me. Sorta talking about herself, her trip to California and her tan. And I was not that interested. And I kept making faces about it and stuff," he began saying. Chambers claimed that although he wasn't that interested in talking to her, the victim was interested in talking to him. After some of her friends had left the pub, she even requested him to go outside of the pub with him because she wanted to discuss something important.
As the two of them walked down the 86th street toward Central Park, Chambers claimed that he wasn't feeling "drunk or high or anything." It wasn't until they had reached the park that things got weird. "We took this path that goes right along I assume into the park. And I was trying to explain to Jennifer that I wasn't interested and I wanted to go home... She freaked out... and she just scratched my face," he said. "And I have these marks that I didn't even notice until this morning. And I got all upset and I stood up and I said, 'I wanna go, I wanna go, this is crazy'."
Next, Chambers alleged that the victim went to the bathroom, while he waited for her in the park. When she came back, she allegedly started giving him a massage and telling him that he would look cuter if he was tied up.
"I thought she was just horsing around... And I started to say, 'This was crazy,' whatever, and then she screwed my hands with both her arms and, like, held them together, took her underwear and she wrapped her underwear around my wrist. They were locked and they were behind my back, 'cause I was leaning on my hands. And then she just pushed me back... and then got on top of my chest and she was facing my feet," he said.
He continued: "And she began taking off my pants. And she started to play with me. She started jerking me off. And she was doing it really hard and it really hurt me and I started saying, 'Stop it, stop it, it hurts.' And she just kinda laughed in a weird way - more like a cackle or something. She was just having her way."
Painting Levin out to be a promiscuous woman, Chambers said that she dug her nails into his chest and kept on abusing him even though he was screaming in pain. He somehow managed to free his left hand from her restraints and grabbed at her neck. That caused her to flip over and land next to the tree, after which she never moved.
According to authorities, it was highly unlikely that Chambers was forced into having "rough sex" with Levin as he was more than a foot taller than her and almost double her weight. After hearing him explain his defense, Assistant District Attorney Steve Saracco said: "I've been in this business for a while, and you're the first man I've seen raped in Central Park".
However, Chambers' lawyers stuck to the same defense throughout the trial, which ultimately caused the jury to be deadlocked for nine days. As a result, although he was initially charged with two counts of second-degree murder, a plea bargain was struck with Chambers, where he pleaded guilty to the lesser crime of manslaughter in the first degree and was sentenced to five to fifteen years in prison.
The docuseries airs on AMC and Sundance TV at 9 p.m from November 13-15.
Share this article:
Preppy murder Robert Chambers Jennifer Levin Central Park killing sexual assault rough sex AMC