Mother puts her 8-year-old son through 13 major surgeries even though he's absolutely fine
Doctors and CPS investigators involved in the case now say there was nothing wrong with the boy A Texas mother, Kaylene Bowen, was recently arrested when hospital staff called the authorities over certain discrepancies regarding her child, Christopher. Turns out, the eight-year-old boy had been through 13 major surgeries and 323 hospital visits!
Why? Bowen had claimed that her son was dying of some genetic disease such as fighting cancer or suffering from various other illnesses. A warrant was issued for her arrest and in it, she was charged with injury to a child and serious bodily injury.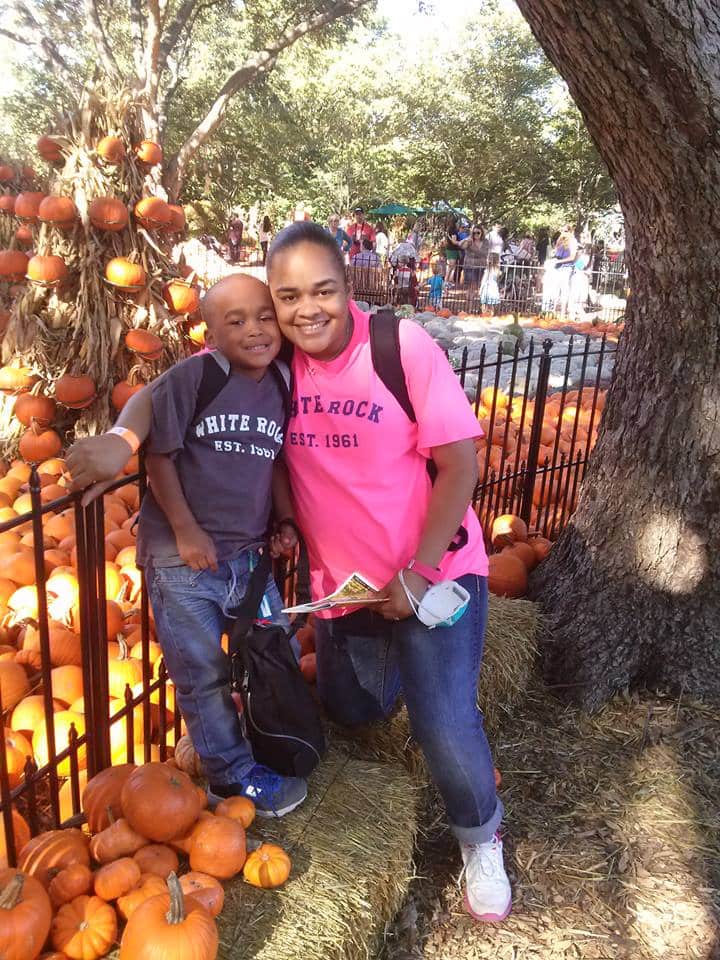 34-year-old Bowen is in the Dallas County Jail now while her son and his two half-siblings are in foster care.
Ryan Crawford, Christopher's father, said he was shut down multiple times by courts who sided with Bowen when he tried to warn authorities of her actions.
"It was always the same story: Christopher is dying," Crawford told The Star-Telegram. "The father doesn't need to be around because he doesn't know how to take care of him. Every time I went to court, they made me feel like I was the worst human ever."
A Child Protective Services petition said that Christopher was seen at hospitals and pediatric centers in Dallas and Houston at least 323 times between the years of 2009 and 2016.
He was placed on oxygen full-time, used a wheelchair and had a feeding tube that eventually leads to life-threatening blood infections.
Bowen tried to have Christopher placed on a lung transplant list and kept him in hospice care, according to a court document.
"It's horrible for my son, or any kid because obviously, my son is not the only one that has had to go through this type of torture," father Crawford told The Star-Telegram. "The system has to be exposed — all the weaknesses that are in the system — because the kids don't deserve that."
When hospital staff found out that Christopher did not indeed have cancer, or any other symptoms that Bowen had told them, they immediately informed CPS.
According to Bowen, her son had suffered a seven-minute seizure but the ECG revealed nothing of the sort to hospital workers. 
When the staff called another hospital with their suspicions, they found similarities that they couldn't ignore. Bowen had told the other hospital the same thing. 
They filed a complaint against Bowen and this is the second time it is happening since 2015.
As part of a CPS petition for removal, Dr Suzanne Dakil wrote, "I am very concerned that mother has moved from exaggerating symptoms to inducing symptoms. If the mother has given Chris something to induce a seizure, this is potentially fatal. At this point, I am very concerned for his welfare."
Bowen's behavior is similar to those who suffer from 'Munchausen syndrome by proxy' but she hasn't been formally diagnosed. 
According to WebMD, "Munchausen syndrome by proxy (MSBP) is a mental health problem in which a caregiver makes up or causes an illness or injury in a person under his or her care, such as a child, an elderly adult, or a person who has a disability. Because vulnerable people are the victims, MSBP is a form of child abuse or elder abuse."
There are several factors which make it difficult for doctors to spot this disorder, one of them being that the primary caregiver is the one who interacts with doctors describing their symptoms.
Bowen had started a YouCaring page, as well as other fundraising methods, and was soliciting money from people over the years.
One of the pages said that Christopher was diagnosed with 'Arteriovenous malformation' at two years old and this page raised more than $8,000.
Ryan Crawford is actively looking for a way to obtain custody of his son Christopher. The boy, thankfully, has been taken off the feeding tube and is eating regularly.
If you have any views or stories that you would like to share with us, drop us an email at writetous@meawwworld.com