Meghan Markle's ex-best friend says the Suits actress is 'cold and calculating'
The journey of Meghan Markle's life through the eyes of her once best friend... Ninaki Priddy and Meghan Markle were 'like sisters' for decades, more than 30 years to be precise. But today they no longer speak to each other. They fell out when the Suits star moved to Toronto and split with first husband Trevor Engelson.
Ninaki, who was maid of honour at Meghan's 2011 wedding in Jamaica, looks back at the event with a bittersweet taste in her mouth. She claims Meghan "pulled the rug from under" her ex-husband, leaving him heartbroken; Meghan, on the other hand, seemed less affected.
Opening up about the future royal, Ninaki says Meghan is cold and calculating, claiming fame changed her.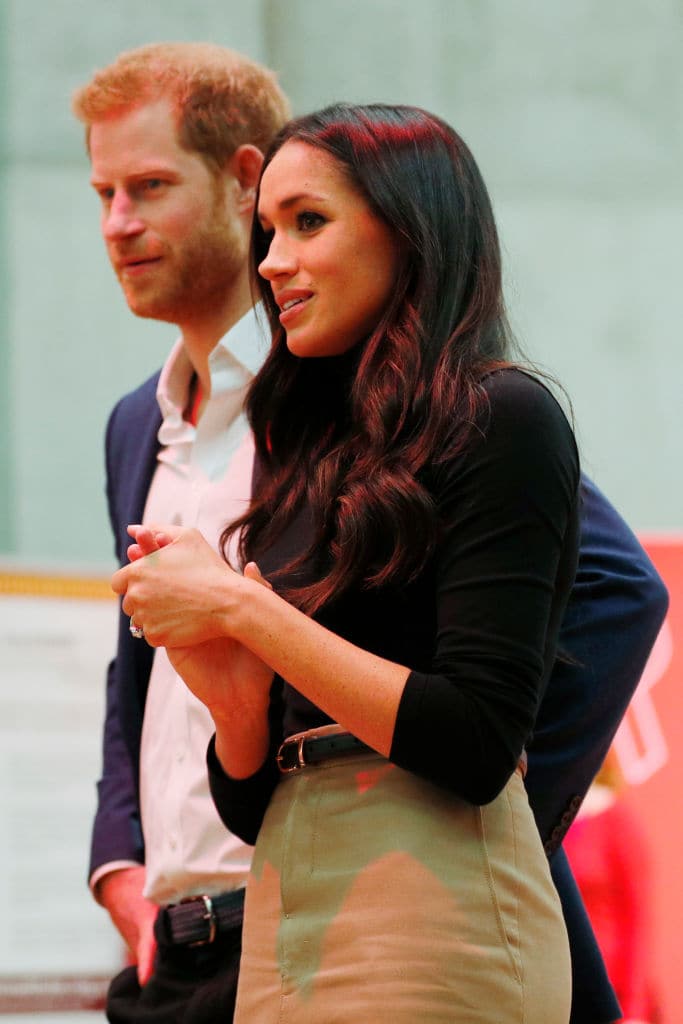 Speaking to Daily Mail, Ninaki said Meghan and Trevor doted on each other; and Trevor would have done anything for the actress. "Meg literally shone with happiness...we'd been like sisters since we were two years old, so I knew she'd always wanted to get married."
"To see her finally doing that was... well, it was a big deal. It was such a moving wedding. I started crying the moment I saw her in her dress. We had the ceremony on the beach. It was so beautiful to watch, beautiful to be a part of. They each wrote their own vows. They loved each other so much."
'Today, she's not the person I knew'
Now, six years later, Meghan is all set to tie the knot with Prince Harry. Ninaki finds herself wondering what could've possibly gone wrong in her first marriage. "Meg had just finished the first series of Suits [in which she played the bewitching paralegal Rachel Zane]. It was a big part for her — her first full-time role. She'd hustled for years to get there, so that was huge. Trevor was so supportive. He travelled back and forth [from Los Angeles to Toronto, where Suits is filmed] and there was a lot of Skyping and FaceTiming going on."
"It was an exciting time. This was the man she wanted to have children with," she told Daily Mail in an exclusive chat.
"Look at her. She was so ecstatic," Ninaki said, pointing to a photograph of Meghan in a tiny yellow polka dot bikini taken the day before she made those wedding vows to Trevor, now 41.
"The person I knew is not there any more...Meg used to tell me she couldn't imagine a life without Trevor. She said if anything were to happen to him she wouldn't be able to go on...he cherished her, too. You should have seen the way he used to hold her face in his hands. We all felt he was her eternal love," she told the Daily Mail.
"It was such a shock when she told me they were getting divorced. After about three seasons of Suits, she called me and said she wanted me to know because it was going to come out in the papers."
'Cold and calculating'
Ninaki says Meghan wouldn't give her details on what went wrong in the marriage. She feels Meghan didn't handle it well and Trevor "definitely had the rug pulled out from under him", leaving him extremely hurt.
"What came to light after Trevor and I spoke ended my friendship with Meghan. I think everybody who knew them both was in shock."
There were reports that Meghan had began dating dashing celebrity chef Cory Vitiello who also lives in Toronto, in 2014, a few months after her separation from Trevor.
"All I can say now is that I think Meghan was calculated — very calculated — in the way she handled people and relationships. She is very strategic in the way she cultivates circles of friends. Once she decides you're not part of her life, she can be very cold.
"It's this shutdown mechanism she has. There's nothing to negotiate. She's made her decision and that's it," she told Daily Mail.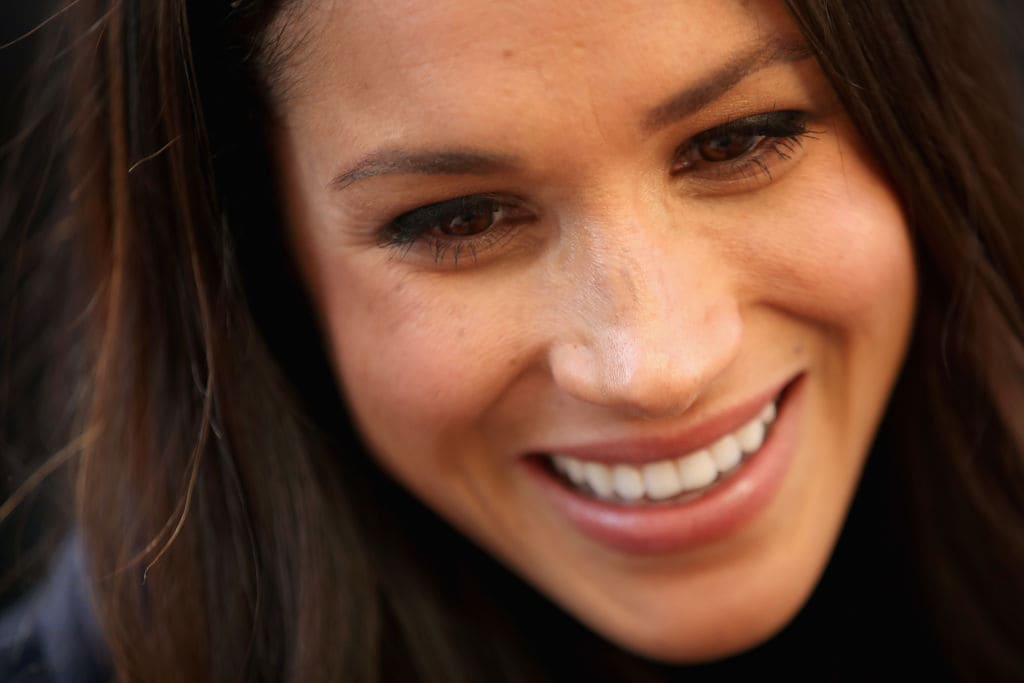 'Meghan and Trevor doted on eachother'
Meghan and Trevor met while studying theatre and international studies in Northwestern University. While she was 23 and beautiful, he was tall, handsome man, and five years her senior.
"Trevor was big for her. She loved him. He was very doting. They were a great support system for each other through difficult times, like the death of her grandma, her father's mother, Grandma Markle. Meghan was really close to her."
Ninaki continues the retell of their romance: "Trevor asked her to marry him the year before Suits. They were on holiday in Belize, I think. She called me immediately. She was ecstatic and sent me some beautiful pictures. Meghan came to show me the ring when she got home and was so excited. She asked me to be maid of honour. We were hugging each other and crying."
'Fame changed her'
"Then, after the wedding, it was like a light switched off. There's Meghan Before Fame and Meghan After Fame. After three seasons of Suits, she called me to say the marriage was over," Ninaki told Daily Mail.
Ninaki feels perhaps Meghan had started to change as soon as she got picked for Suits. "The tone of her voice, her mannerisms, the way she laughed didn't seem real to me any more. Even by season two of Suits, she was turning down lunch with us because she said she'd be recognised. I felt if I questioned her behaviour, I'd be left on the outside. Sometimes the truth is not always what you want, is it? Her time became increasingly important. When she was in town, she'd want you to drop everything to see her. If I was busy, it would be, "Why don't you want to see me? I'm here. Let's hang out!"
Having been a child of divorced parents, Meghan found herself wanting a stable family life of her own, as reported bt Ninaki. "She was definitely looking forward to having children. She really wanted to be a mum. She'd see a baby and just..."
However, along with her desire for a family, she apparently also chased after and craved for fame, the Daily Mail report claimed. In Ninaki's words: "Meg always wanted to be famous. She just loved to be the centre of attention. We used to imagine her receiving an Oscar. She used to practise announcing herself."
'She knew about the royal family'
While talking about Meghan's relationship with Harry and her role as a future royal, Ninaki claims Meghan was always very aware of the royal family, despite the actress claiming she knew little about Harry when they met.
"I know the Royal Family was something she found fascinating. She had one of Princess Diana's books [Diana: Her True Story] on her bookshelf, and even when she was with Trevor she told me she wanted to go and stay in London for at least a month," Ninaki told the Mail. 
"I wasn't shocked or even surprised to hear about Prince Harry. I know she used to love The Princess Diaries — films about a commoner who becomes part of a Royal Family. She was very taken with that idea."
As for Trevor? "It took a long time, but he's put it in the past now," Ninaki admits, "Of course, everyone's looking at him to see how he's reacting since the engagement has been announced, but I think he's handling it quite well."
Rumour has it that Trevor is even working on a film about a girl who is whisked away by a handsome prince. 
If you have any views or stories that you would like to share with us, drop us an email at writetous@meawwworld.com