Man who forced girlfriend to walk naked down the streets of NYC found guilty by Manhattan court
26-year-old Jason Melo flew into a rage in the early hours of January 17, 2016, when he came back home to find his girlfriend texting other men. He then proceeded to 'torture her' for two hours before then making her walk down the streets of NYC naked. 26-year-old Jason Melo was caught smirking at the camera as he was found guilty by a New York State Supreme Court jury of the charges leveled against him. Melo was convicted of coercion in the first degree, assault in the third degree, menacing in the second degree, endangering the welfare of a child, and aggravated harassment in the second degree for forcing his girlfriend to walk the streets of NYC naked while he screamed at her and videotaped the entire incident.
In the early hours of January 17, 2016, Melo flew into a rage when he got back home after a night out and found that his then-girlfriend was texting other men.
According to the prosecutor, the couple's relationship was already 'on the rocks,' and they were thinking about breaking up with each other when the incident took place. The victim, whose name was withheld, was also thinking of moving back to her native Dominican Republic.
The brave 24-year-old woman took to the stands to testify against her former lover's violence and broke down crying, unable to watch, as harrowing footage of the incident was played for the jurors. She said: "He grabbed my neck, and forced it really hard. I was losing my breath," telling the court that he then proceeded to 'torture' her for two hours at their W.142nd St. apartment before he eventually pushed her into the cold streets, yanked off her towel, and began filming her.
She continued: "He was saying many things like I'm a whore, I could kill you right now, I'm capable of anything. He said, 'You know what? You're gonna pay. You're gonna get naked and you're gonna go out on the street, and you're gonna pay'"
She also said that Melo swung a heavy, stone Buddha statue at her as if intending to bash her head in and that the entire time, their two-month-old daughter lay on the bed, just a few feet away. She also told the court that his pupils looked as if 'they were about to pop out.'
In the two-minute clip, which was uploaded to social media websites such as Instagram and LiveLeak as 'her punishment for messaging other men,' Melo can be seen following the woman, who was wrapped in a bath towel, down the block, all the while screaming at her in Spanish.
In the video, he can be heard shouting: "Take off your towel! Cooperate b***h. Show what you are, so pretty and so great. She's a tart. Let's go. Let's go. Say hi to the camera and say why you're doing this. Take off your towel and pay the price for the shame I feel after telling you how pretty you were and that I wanted to start a family with you but in the meantime, you were talking to seven other men."
She can then be heard responding: "But not to have sex with them," after which he strips the towel off her and leaves her butt-naked on the streets. She was then forced to stand between two parked cars to cover her modesty. He doesn't stop the barrage of insults here, continuing: "Pay the price for your shame! You're going to pay the price for being a whore. Since you're a whore, you're going to pay like a whore."
As she stops by some trash cans and attempts to hide behind them, he yells: "There, on the trash, exactly. Pose with your trash." The woman eventually finds a discarded motorcycle cover which she uses to wrap herself up in and the tape cuts off.
Speaking about the distressing incident, the victim told the court: "I felt mortified. It was horrible," and that despite there were neighbors who witnessed the ordeal, no one came forward to help her. She also said that he once 'bit her on the cheek because she asked him about a phone message from another woman and that she managed to escape from Melo and fled to Florida with her two-year-old daughter.
She continued: "I was devastated about everything. It was really hard. It's still hard to get over it. It's something I'm going to have to live with forever."
After the assault, Melo, who was reportedly very proud of himself for how he handled the situation, sent the video to friends to brag about it. To capitalize on his infamy, he also tried to sell merchandise relating to the video, including t-shirts and hats bearing some of the things he yelled during the video.
When the incident caught the attention of the mainstream media, Melo turned himself into the police but defended his actions by saying: "I didn't hit her or anything. Even the detectives are here with me and some of them congratulated me because they see how happy she is and I didn't pull her hair or anything. Some of the other prisoners are also on my side and they say some of them would have done worse things."
However, the woman had shared photos earlier of previous abuse she claims to have suffered at the hands of Melo, and can be seen in one photo with redness, brushing and scratching on her face.  
Earlier last January, Melo took to Instagram after the incident and seemed like wanted to confess to the crime before begging for forgiveness, saying: 'I was wrong to do what I did, sending her out naked, I apologize. If I could turn back time I wouldn't do it.'
He then adds in another video: 'Please forgive me, I want you all to know that I am not as bad as you think. I just want to tell you all that I feel bad, as a man. 
'You don't know what was going through my mind.
'I came from a woman, I have a daughter, and I have two sisters. But look what you pushed me to do. I am sorry for everything. 
But his apology did not fool many people. He was further seen shared videos of people making fun of the woman being disrobed publicly and forced to walk down the street. What is even more bizarre and adds to claims of him trying to profit from the whole incident is what was written at the top of his Instagram page: 'How Good It Feels Knowing That I Will Be Millionaire And Successful Forever.'
During the proceedings of Melo's trial in the Manhattan Supreme Court, Assistant District Attorney Caitlin Connolly said: "He bragged about the fact that he did it. He said she deserved it."
District Attorney Cyrus Vance told the court: "Jason Melo assaulted his former girlfriend, then forced her to walk naked, in the middle of winter, down a public street while their two-month-old baby was left unattended upstairs. To further degrade her, he recorded the ordeal, then had the audacity to brag about his actions, sharing the video with multiple friends and even attempting to profit from it."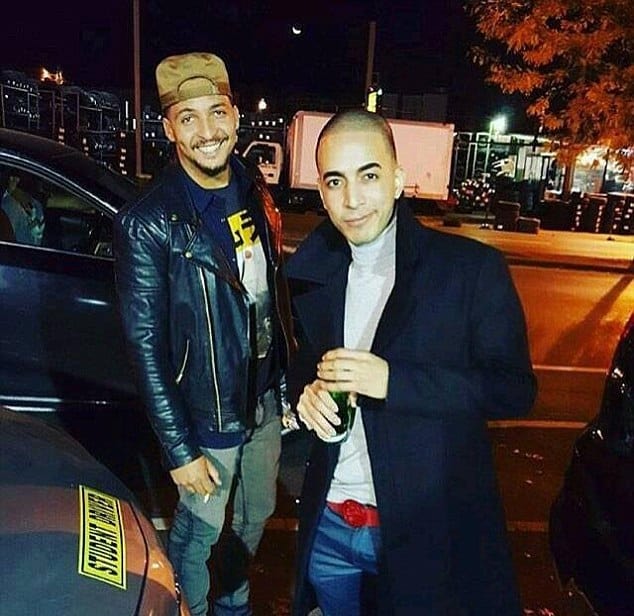 He continued: "This defendant has never demonstrated an ounce of remorse for his disgusting and violent conduct. I thank the survivor in this case for her incredible bravery in coming forward and testifying against her former domestic partner at trial. Thankfully, because of her courage, he is being held accountable."
After being found guilty, Melo now faces up to seven years in prison. 
If you have any views or stories that you would like to share with us, drop us an email at writetous@meawwworld.com