Minnesota man charged for sexually abusing, impregnating woman with brain damage faces maximum of one year in prison
The woman suffered brain damage from a severe stroke, after she underwent surgery in 2014 and was left with intellectual disabilities A caregiver was charged with abuse after it was revealed he had impregnated a woman with intellectual disabilities, then threatened her and gave her $700 to abort the child. 39-year-old Divine Nde Momuluh, a resident of Andover, Minnesota, was charged with one count of criminal sexual abuse by a caregiver of a vulnerable adult for the incident, which is said to have occurred in April at a four-person group home, Dungarvin Coolidge, in Saint Anthony Village.
According to an investigation conducted by the Minnesota Department of Human Services (DHS), the woman and Momuluh engaged in sexual contact in the bedrooms, the basement, storage area, and also the room where the overnight staff person slept. The victim said she initially felt "good" about the sexual contact because "nobody had touched me in a year," but then she "sometimes" told the 39-year-old she did not want to have sexual contact and he "talked me into doing it with him."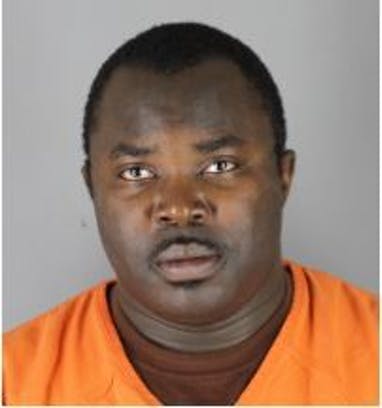 The report revealed the sexual contact occurred while Momuluh was working and that "sometimes" staff persons and other clients were at the facility while this occurred. The victim, who was then 37-years-old at the time, said the sexual contact began in January 2018 when Momuluh came into her bedroom and began touching her breasts and vaginal area.
She told investigators that she and Momuluh engaged in sexual contact, including intercourse, which continued more than "ten times over a period of time." Their fling ended when the 39-year-old eventually stopped working at the facility, but the victim said she did not know the exact date.
She said that she became pregnant after the caregiver did not use protection on one of the occasions and that Momuluh then took her to a clinic to confirm the pregnancy. He then also took her to a Planned Parenthood to terminate it, which failed and resulted in him sending her $700 to complete the abortion.
The victim later informed other staff members she was pregnant, initially suggesting it was the result of a fling with an unknown community person she met on the internet. However, she later recanted and admitted it was because of sexual relations she had with Momuluh. She said he had been scared to reveal his name because he had threatened her as he did not want to lose custody of his children or for his children to see him in jail. The woman had an abortion on April 28, 2018, when she was 11 weeks pregnant, because of medical concerns.
The woman reportedly suffered brain damage from a severe stroke after she underwent surgery in 2014, and as a result, reportedly had "trouble reasoning and having the forethought of the implications of her decisions," stated the criminal complaint. Her mother told investigators that Momuluh "not only abused" her daughter but "also put [her] life in jeopardy." The criminal sexual abuse charge brought against Momuluh is a gross misdemeanor and carries a maximum of just one year in prison, as well as a $3,000 fine.