Hurricane Florence: Thousands asked to evacuate as 'life-threatening' Category 4 storm moves closer A Noth Carolina coastal county issued a mandatory evacuation order for its entire population on Monday after Hurricane Florence strengthened to a Category 4 storm, according to reports. The evacuation order considered the hurricane dangerous and was issued following its gradual course towards the US East Coast.
The National Hurricane Center (NHC) said Hurricane Florence is expected to hit the North and South Carolina coasts on Thursday or Friday. The center reported that the storm's winds had increased to 115 mph on Monday and it is expected to continue growing in strength.
North Carolina Gov. Roy Cooper on Monday said his office is taking the storm seriously and he has already asked President Donald Trump for a federal disaster declaration before the storm hits the state.
Cooper added: "We, here in North Carolina, are bracing for a hard hit. We are taking Hurricane Florence seriously."
Officials of Dare County asked all their residents to leave Hatters Island on Monday. Popular tourist spots in the region like Corolla and Duck are facing a Tuesday deadline for evacuation.
Their announcement read: "Everyone in Dare County is encouraged to evacuate as soon as possible regardless of the established time frames."
It was not immediately clear how many people will be evacuated from the region. Dare County has a population of over 30,000 people, however, the population generally increases during tourist seasons.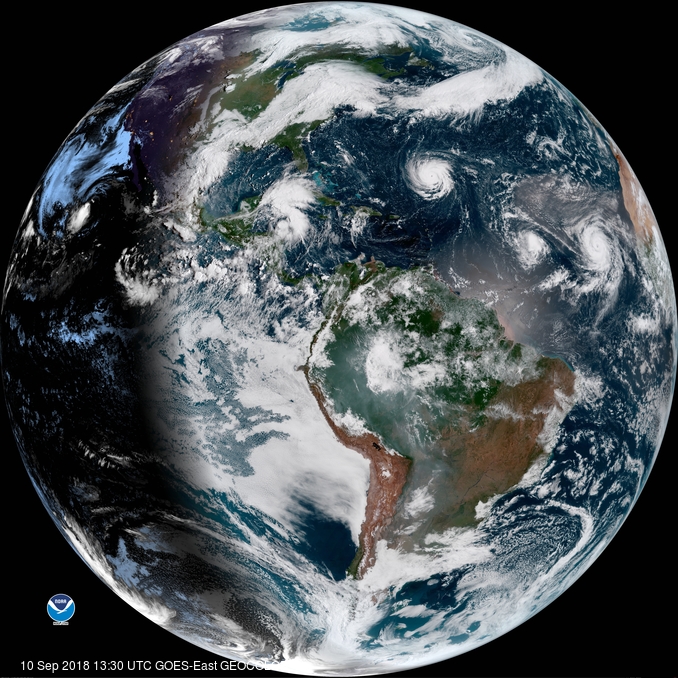 The NHC has forecast Hurricane Florence to sweep between Bermuda and the Bahamas on Wednesday and Thursday before it strikes the U.S. coast.
The hurricane center issued a warning on Monday morning, stating: "Florence is forecast to become a major hurricane this morning, and is expected to remain an extremely dangerous major hurricane through Thursday."
The center added that the increase in the intensity of the storm will possibly cause "life-threatening" surf and water current conditions.
Dare County Emergency Management Director Drew Pearson, shortly before the evacuation, had warned of rough seas and strong rip currents.
"Red, no swimming flags are flying and everyone must stay out of the water," Pearson said.
AccuWeather meteorologist Brett Rossi, while talking to USA Today, said: "This is a very scary rain event potentially setting up this week. Florence could dump a foot of rain in places that cannot handle it, making for a very scary flooding situation in some areas."