'I would have won Alabama': Trump blames everybody but himself for Moore's defeat
Trump however offered an optimistic assessment of the Alabama poll result as he congratulated Jones on his "hard fought victory." Shortly after Democrat Doug Jones won the Alabama Senate seat, defeating Republican Roy Moore, President Donald Trump on Wednesday said that if he had contested for the election in the state then he would have won the seat again.
"I won Alabama, and I would have won Alabama again," Trump said, according to a senior administration official, according to Washington Post.
Trump, through his statement, appeared to spread the blame for Moore's loss. The Alabama Republican was caught up in a firestorm of allegations that he had sexually abused teenagers.
The Alabama Senate election was a historic upset for many voters, who have not elected a Democratic senator in nearly 25 years. The competition was neck and neck, where Jones emerged victorious with 49.5 percent of the votes by 11 p.m. on Tuesday, while Moore had 48.8 percent of the votes.
Meanwhile, Moore has still not come to terms with his defeat, as he refused to concede despite Jones' shock win.
"In this race, we have not received the final count to include military and provisional ballots. This has been a very close race and we are awaiting certification by the secretary of state," Moore said.
Although, Trump offered an optimistic assessment of the Alabama Senate poll result as he congratulated Jones on his "hard fought victory."
---
Congratulations to Doug Jones on a hard fought victory. The write-in votes played a very big factor, but a win is a win. The people of Alabama are great, and the Republicans will have another shot at this seat in a very short period of time. It never ends!

— Donald J. Trump (@realDonaldTrump) December 13, 2017
---
Reports state that Trump told his advisors in the White House that he did not want the Alabama election results to be considered as a referendum on him, and asked them if he still had a stable base of supporters in the state.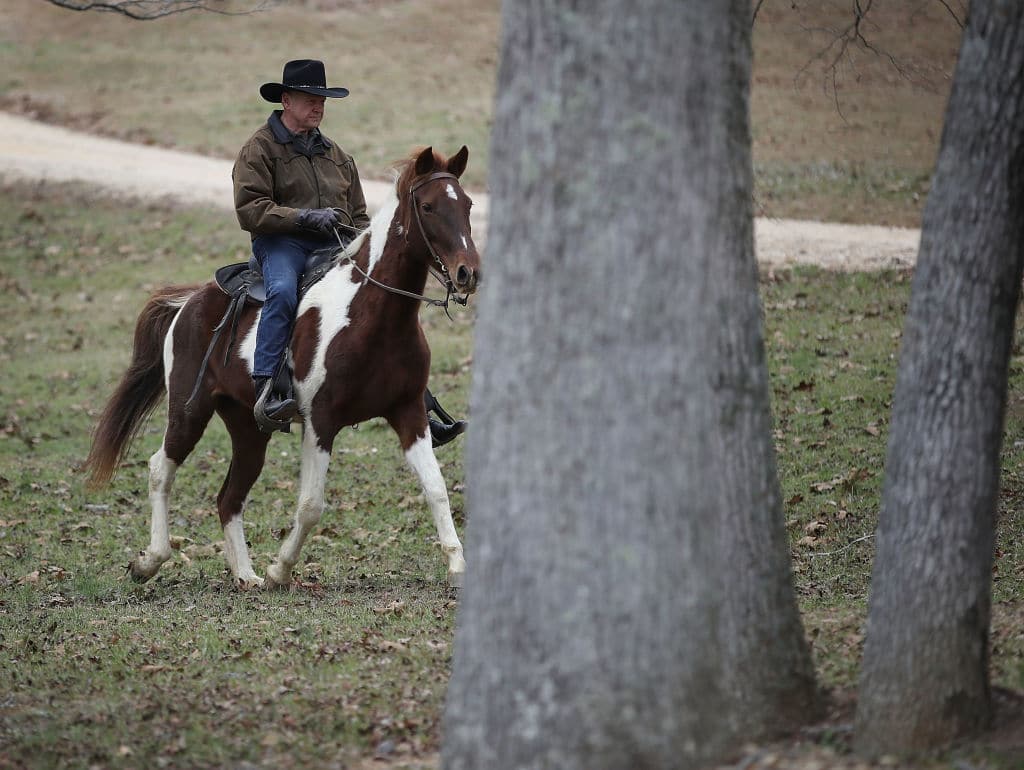 The president also questioned whether he had made the right decision to back Moore, or if Senator Luther Strange could have beaten Jones in the polls.  
---
The reason I originally endorsed Luther Strange (and his numbers went up mightily), is that I said Roy Moore will not be able to win the General Election. I was right! Roy worked hard but the deck was stacked against him!

— Donald J. Trump (@realDonaldTrump) December 13, 2017
---
Trump also blamed his former chief strategist, Stephen K Bannon, for urging him to support Moore. The Republican also faulted Moore and said that he was a disgraceful candidate.
Reports state that in the lead-up to the Tuesday night, the President also complained about Senate Majority Leader Mitch McConnell, and said that he was too aggressive in attempting to push out Moore from the Senate candidacy.
The White House officials, however, said that the president was in good spirits largely, and had called Jone to congratulate him and discuss areas where the two of them could work together in the state. 
Trump had a 48 percent approval rating in exit polls in Alabama on Tuesday. The Republican had won the state by a significant margin in 2016. 
One of Trump's advisors reportedly said that he dismissed his Alabama poll results by calling them fake and went ahead to talk about his accomplishments instead.
If you have any views or stories that you would like to share with us, drop us an email at writetous@meawwworld.com