British Government urges Prince Harry not to invite Obamas for Royal Wedding, and here's the shocking reason why
Looks like the former POTUS might not be on the guest list for the upcoming Royal wedding. What's a wedding without some drama to add that extra bit of spice to it? And from the looks of it, this Royal wedding is dealing with a diplomatic nightmare.
Government mandarins are urging Prince Harry not to invite the Obamas to his wedding for fear of infuriating Donald Trump.
Harry and fiancee Meghan Markle have told aides they want the former US president and wife Michelle at their big day on May 19, according to The Sun.
The Obamas enjoy a far warmer relationship with Harry, as seen in the past. The 33-year-old prince has become good friends with the Obama family since bonding with them during the Invictus Games. Michelle Obama has, for some time, been public in her admiration for the red-headed royal, and the Obamas traded mock-taunting videos promoting Harry's Invictus Games for wounded military members.
Michelle Obama called him "Prince Charming" - and more recently "my friend" when Harry joined the couple in Chicago in October for the inaugural summit of the Obama Foundation and came with her for a surprise visit to local schoolkids there.
Their inclusion is more likely for a few reasons. First off, Harry and Meghan don't have to treat the Trumps like those annoying family members that everyone insists you must invite. Since he's now fifth in line to the throne (and soon to be sixth with his brother, Prince William, expecting a third child), the couple might not be under as much pressure to invite the heads of state from all of the UK's allies, even their besties in the United States. After all, the Obamas didn't attend the 2011 wedding of Harry's big brother William, reportedly because of security costs for the then-first couple to attend.
Prince Harry has also interviewed Barack Obama for BBC Radio 4's Today Programme, which he guest edits on Wednesdays.
But Britain's relations with Trump's White House have sunk to their lowest ebb since his election last year.
The property billionaire does not hide his loathing of Obama and is expected to be enraged if his predecessor gets the coveted call-up and he doesn't.
The young Royal couple's dislike of the new president is also not a secret.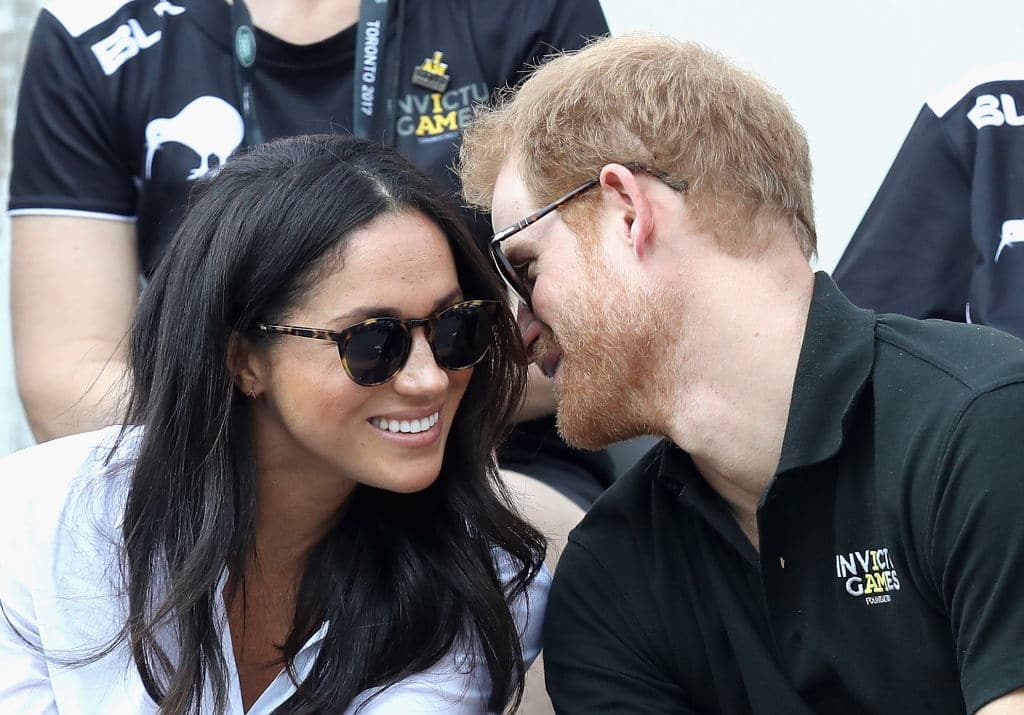 Back when Trump was a candidate, Markle called him "misogynistic" and even threatened to move out of the United States if he was elected. "We film Suits in Toronto and I might just stay in Canada," she said when comic Larry Wilmore asked her about the election in an interview on The Nightly Show. (That was before she'd even met her future prince, and now that she's marrying into the royal family, we imagine she won't be so loose-lipped about politics.)
Meghan also made disparaging comments about him on social media during his election campaign last year.
A senior government source said: "Harry has made it clear he wants the Obamas at the wedding, so it's causing a lot of nervousness."
"Trump could react very badly if the Obamas get to a Royal wedding before he has had a chance to meet the Queen."
"Conversations are ongoing about and ministers will eventually have to decide. If the PM lays down the law, Harry will just have to suck it up."
As the wedding is not a state occasion, the Government only has a consultative role in its organization and heads of state will not be invited.
The Buckingham Palace has been handed over the responsibility of drawing the guest list for the upcoming Royal wedding, rather than the Department of Culture, Media, and Sport – which holds the responsibility of looking over national events, such as state funerals, among other events. 
There has been a lot of political tension between Trump and May, after a series of rows between him and the British PM in the Autumn. There is a fear among senior Foreign Office and No.10 officials that another perceived national snub will make it practically impossible for British PM Theresa May to meaningfully engage with Trump furthermore.
It took him 13 days to call back May after she branded him wrong to retweet far-right propaganda, and condemned his decision to recognize the disputed city of Jerusalem as Israel's capital.
On the other side of the spectrum, in another sign of their friendship, Barack Obama tweeted his congratulations to the pair when their engagement was announced last month.
---
Michelle and I are delighted to congratulate Prince Harry and Meghan Markle on their engagement. We wish you a lifetime of joy and happiness together.

— Barack Obama (@BarackObama) November 27, 2017
However, it is yet to be finalized whether or not the Royal family will welcome the former POTUS and FLOTUS to the wedding, which is all set to take place at St George's Chapel, Windsor Castle in May 2018.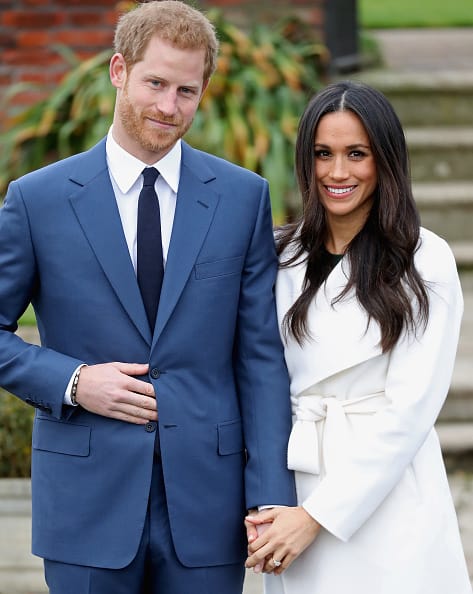 If you have any views or stories that you would like to share with us, drop us an email at writetous@meawwworld.com